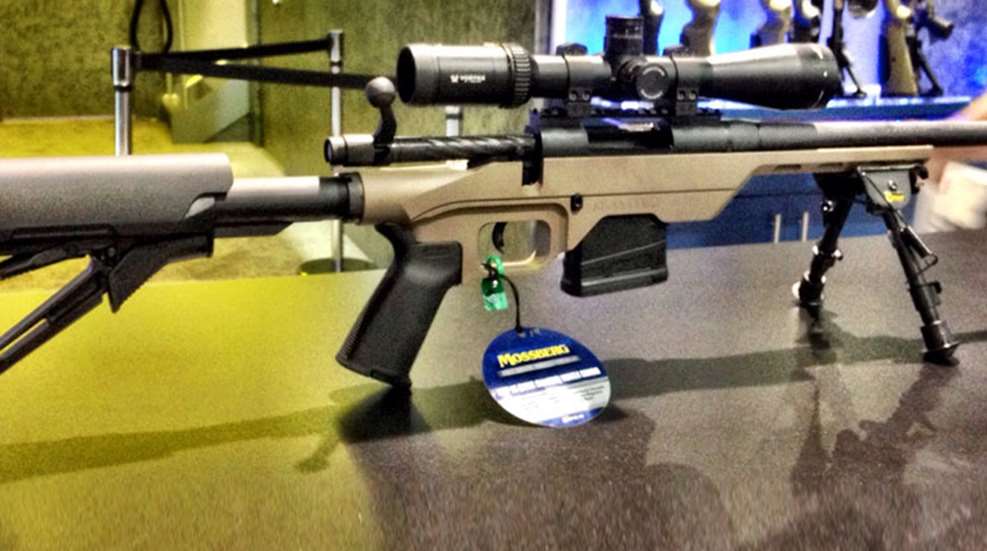 Chassis systems for bolt-action rifles are increasing in popularity, largely in part from the explosion in aftermarket parts and accessories for the AR-15 and AR-10 platforms.
New from Mossberg is the MVP-LC, the company's first chassis system for the MVP bolt-action rifle. It uses a Magpul CTR stock and MOE pistol grip, and comes equipped with a Caldwell bipod for stability. Topped with a Vortex riflescope and available in 7.62 NATO, this is a serious rifle for long-range shooters.
It really is interesting to see how the modularity of the AR-15 platform is bleeding over into other markets. Companies like Mesa Tactical make adaptors for shotguns that allow AR-style stocks and pistol grips, and now Mossberg's new chassis brings that same ability to the bolt-action rifle.
MSRP: $2,102 as shown.