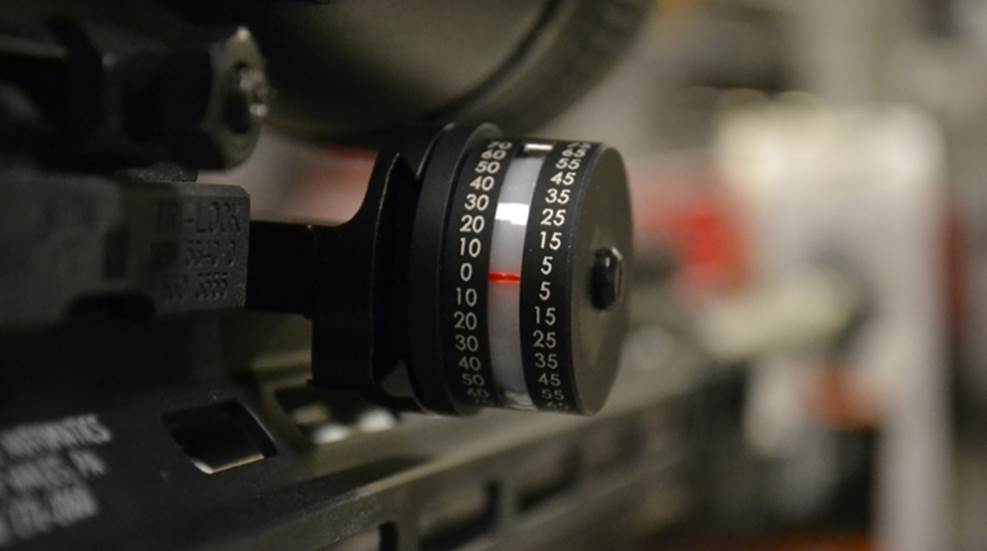 While the Burris Eliminator III
serves as a high-tech crutch for this gimpy gunwriter's poor math skills, it also dovetails nicely with this notion of adaptability. As someone who learned to adapt to society due to my disability, it's no wonder I'd eventually choose a hobby such as hunting where adaptability is so prominent. (Those with physical disabilities make be forced to play the hand they're dealt, but they might as well enjoy themselves in the process.) Hunting from a swivel chair on the ground evolved into doing so with the aid of a better vantage point that is several feet off the ground. But that wasn't all that changed.
Selective timbering over the years has yielded larger pastures one the property and with it greater distances to shoot. So, while some may view my choice of optic as somewhat excessive, it not only allows me to conform with any future changes to the landscape where I normally hunt, it's especially useful should I find myself in unknown territory on an industry-sponsored hunt.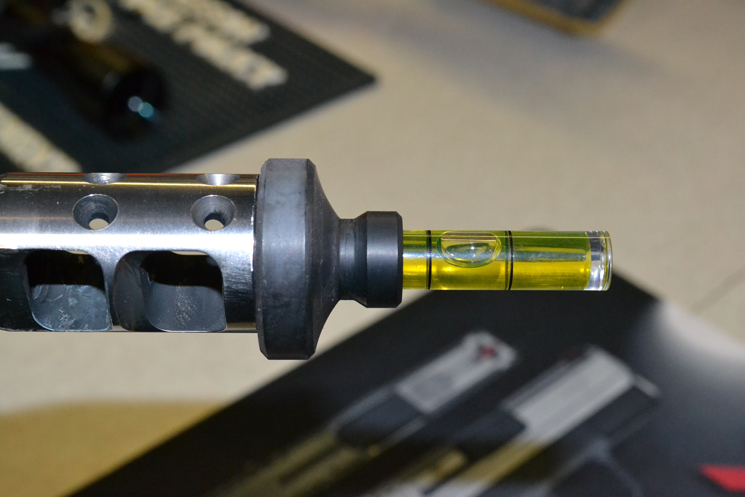 An
Angle Degree Indicator
(ADI), such as the one offered by the
Sniper Tool Design Company
aid shooters in understanding
how gravity affects a rifle's accuracy at long range when shooting uphill or downhill over long distances
by taking the guesswork out when extreme angles and especially gravity are at play. Calibrated in degrees, it gives you an instant readout, which you can enter into a ballistic-software program or cross-reference with a pre-printed angle-drop chart. The model I chose easily attached to my optic rail of my rifle's A3 upper receiver. Best of all, the
Tru Bore ACI/ACI Set-Up Tool
by
Flatline Ops
makes installing and calibrating the angle degree indicator a snap. (The company also sells a complete line of small shooting-bag systems that are worth their weight in match-grade ammo because the be configured in a variety of ways—providing shooters much needed versatility to get the shot the need, without sacrificing the stability that precision shooting requires.)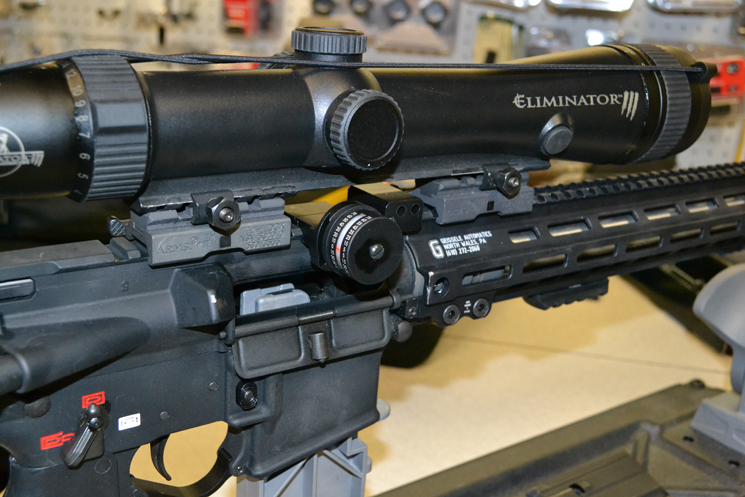 The company also produces a line of scope rings with a built-in bubble level called the Acc/Level, which provides a simple and quick means to eliminate scope-cant error, leaving you with a true, dead-on vertical hold. Unfortunately, the product line isn't available in a sufficient diameter to accommodate the Eliminator's  extra-large 65 mm objective. Thankfully, U.S. Optics offers a solution:
Its anti-cant device
(ACD) is compatible with Milspec rail allows the user to fold the level in a storage position and is retained by a ball detent in each position.