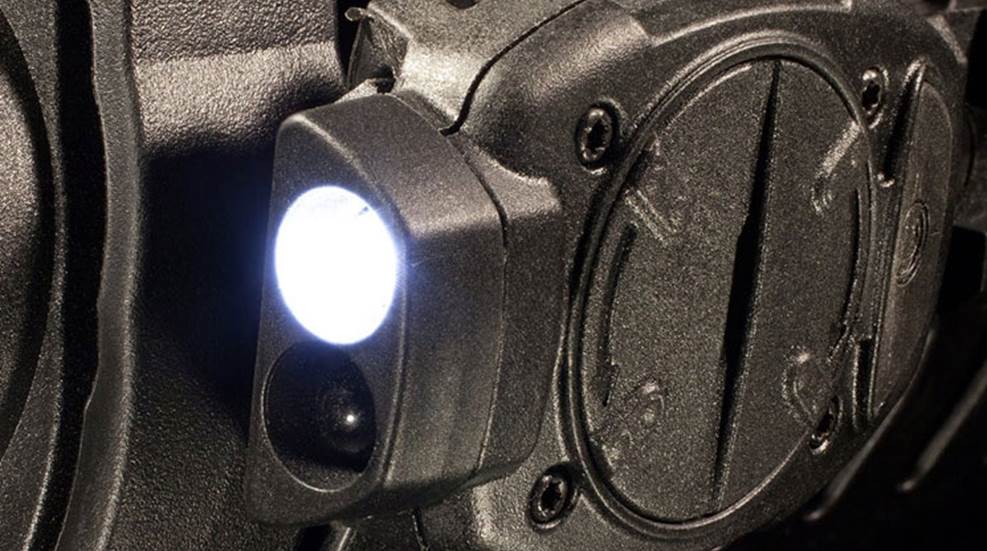 It makes sense to have a weaponlight on your defensive longarm. Most confrontations are going to happen in low- or no-light scenarios, or in dark places, so having the means to positively identify your target is a good strategy. Having a powerful light to accomplish this end makes sense for two reasons: larger field of identification, and possible disorientation of the threat.
Problem is, the same powerful light that can make your backyard at midnight look like Wrigley Field under the lights is going to wreak havoc on your night vision. While the powerful light may promise a field of illumination spanning many hundreds of yards, it's going to be mere feet from your eyes, and chewing through batteries at full power, to boot. Having a small, light, less-powerful light for area illumination is a great idea.
Mission First Tactical's Torch Backup Light is just such a light. It offers 10 lumens in either white or red light (red light is less disruptive to acclimated night vision), a 24-hour run time and up to 10 years' worth of storage life. Weighing less than an ounce (.78 ounces, to be precise) and taking up only 2.25 inches of rail space, the Torch Backup Light is a smart addition to any home defense rifle or shotgun.
MSRP: $59.99.