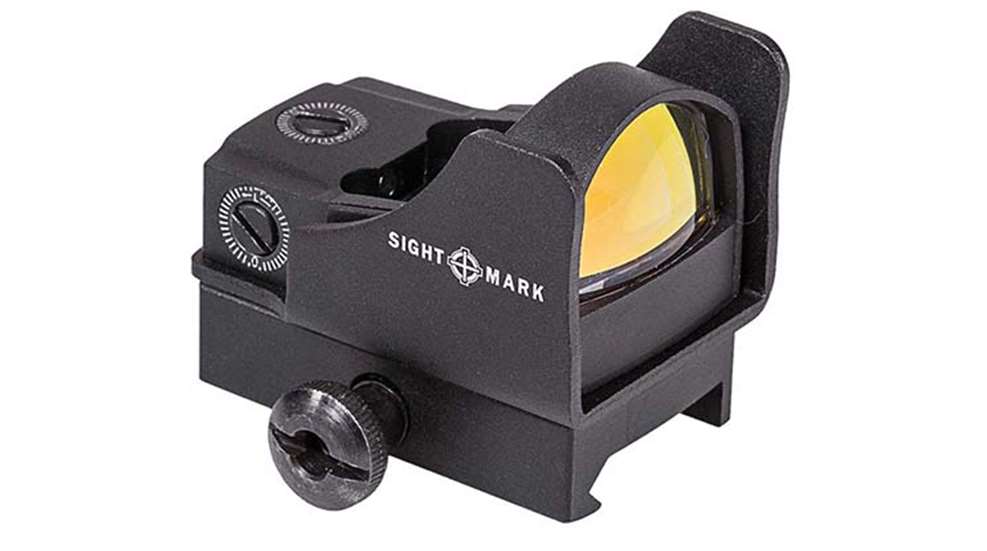 The Mini Shot Pro Reflex Sight from is the most compact in the Sightmark reflex sight line. Although the sight was specifically designed as a second sight option for tactical-style rifles, its unique size makes it perfect for handguns and shotguns as well. The Mini Pro is monumentally beneficial in home defense or close-quarter operations, and will improve user aim in target shooting or hunting. The sight is equipped with a low-profile on/off switch, feature a removable Weaver mount and withstand heavy recoil so it stays zeroed longer.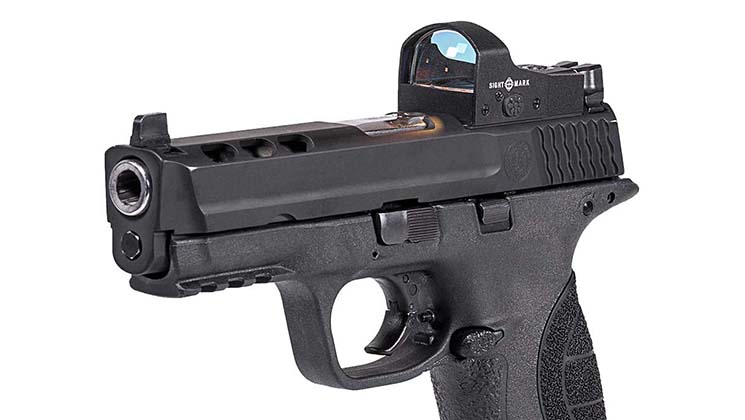 The Mini Shot Pro Reflex Sight features a 5 MOA Dot, 1 MOA adjustment value, adjustable elevation and windage, runs on a CR1632 battery which can last up to 20 hours on a high runtime or 10,000 hours on low. The sight is lightweight, IPX4 weatherproof and shock proof, and is constructed with a durable, protective, anodized aluminum hood and body. The lens coating is scratch resistant and anti-reflective.
"The Mini Shot Pro's advanced optical quality and parallax control keeps the reticle centered and provides a razor-sharp, distortion free sight picture from edge to edge for faster, more precise target acquisition and engagement. It's also rock solid. We designed the Mini Shot Pro Reflex to handle the extreme demands of recoil and rugged environments." said Sellmark's Director of Product Development, Jonathan Horton
The Mini Shot Pro Sight is available in red or green reticle color, is 1.9 inches in length and weighs 4 ounces.
For more information and pricing, visit Sightmark.com.