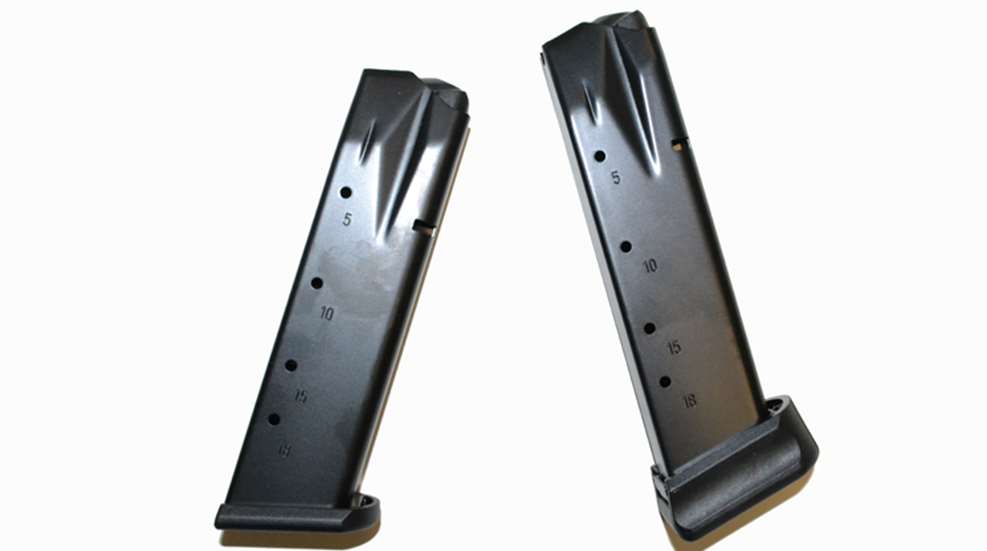 If you've got a SIG Sauer P226, chances are you've looked at it and wondered why a full-size, double-stack 9 mm has a capacity of only 15 rounds. That's what the compact Glock runs. When comparable handguns (Beretta 92, Smith & Wesson M&P, etc.) have 17 or more rounds, it might feel like you're carrying a bit short.
Mec-Gar's replacement magazines for the SIG Sauer P226 address this by offering a flush-fit 18-round magazine for the P226. Should more be desired, the company also offers a 20-round version that has a slightly extended buttplate for the +2 extension. It's not a flush fit, but it's hardly obtrusive, especially should you choose to use the 18-round magazine in the pistol and keep the 20-round magazine as a back-up. 

We covered the Mec-Gar magazines available for the Beretta 92 earlier, and since that time have had ample opportunity to test both the standard-capacity and increased capacity magazines. While tests are in early stages (only a few hundred rounds total), results are quite good, with zero stoppages reported over a wide variety of bullet weights and designs.
MSRP: $38.30 (18-round), $46.50 (20-round).