by
posted on July 23, 2020
Support NRA Shooting Illustrated
DONATE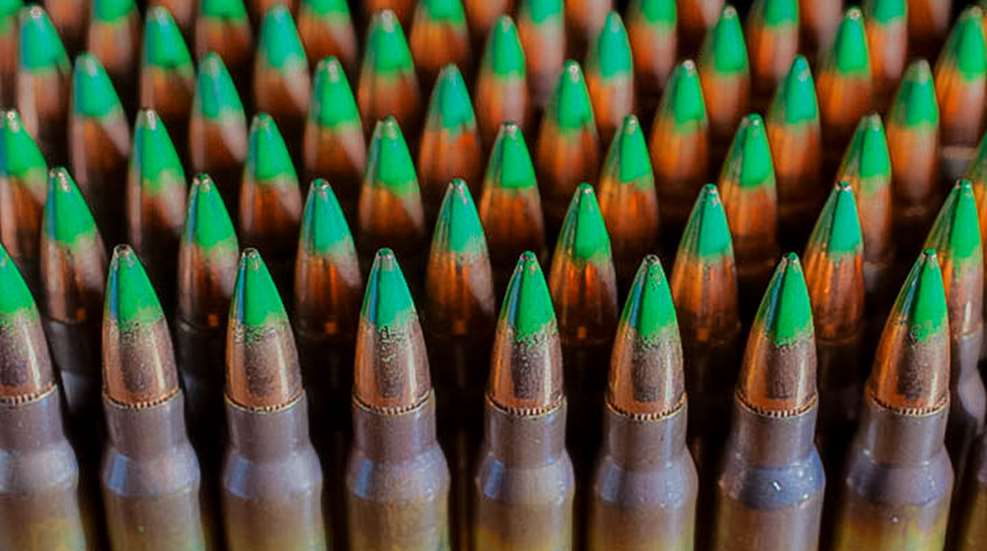 The scalding firearm sales pace of 2020 continued through June and, according to manufacturers and retailers polled by Shooting Illustrated this week, ammunition is flying off the shelves at a record pace. The cartridges disappearing fastest are the usual suspects and components are getting scarce as more enthusiasts turn to reloading.
"Ammo demand remains high in light of everything going on in our country right now," Jacob Long, spokesperson for on-line retailer Widener's Reloading and Shooting Supply, said. "At a time of year when we typically see things slow down, inventory is extremely tight and we're getting messages from customers struggling to find their calibers in-stock anywhere. Further evidence of how tight supply is on 9 mm ammo is the 9 mm reloading market…We saw a more than 400 percent increase in 9 mm bullet sales in June over May. As loaded ammo prices go up, reloading delivers that much more return for shooters." 
It's similar at Brownells.

"Ammunition continues to fly off the shelves," according to Ryan Repp, the company's director of content and communications. "Customers can still find 9 mm and 5.56 ammo from time to time, but it goes out just about as quickly as we receive it. It's not uncommon for us to sell out of common calibers within minutes to hours once it's live on Brownells.com. I would encourage customers to use the 'Alert Me When Available' button so they'll get an e-mail once it's checked in."
The response from Danny Garcia, manager at Money Quick Pawn & Guns in Fayetteville, NC, indicates the demand is similar—if not worse—for brick-and-mortar stores.

"Over the last four months, Money Quick Pawn & Guns has experienced a five-fold increase in ammunition sales," he said. "We are selling 9 mm 115-grain FMJ faster than we can replenish it and we are scouring the countryside in an effort to find more. Vendors across the country are trying to play catch up and we are right there with them. Be it 9 mm, 5.56 NATO, 12-gauge 00 buck or a myriad of other normally plentiful cartridges, the current political climate has made these cartridges a very hot commodity."
"Our team continues to literally work around the clock to make ammunition in our Jacksonville, Arkansas facility," said Tom Taylor, SIG Sauer chief marketing officer and executive vice president, commercial sales.  "The demand, especially for 9 mm and 5.56 NATO calibers is in unprecedented waters, as with all of our defensive rounds. I'm sure it's frustrating for our customers looking for SIG Sauer products and from all ammunition manufacturers…we just can't make enough at the moment to keep up."
Long provided startling numbers.

"Year over year, our 9 mm ammo sales doubled in June," he said, adding that orders for it and .223/5.56 increased 6 percent from just May to June. The company's website traffic has tripled compared to 2019.

"We are getting in weekly shipments, but its clear suppliers are struggling to keep up with demand right now," he summarized.