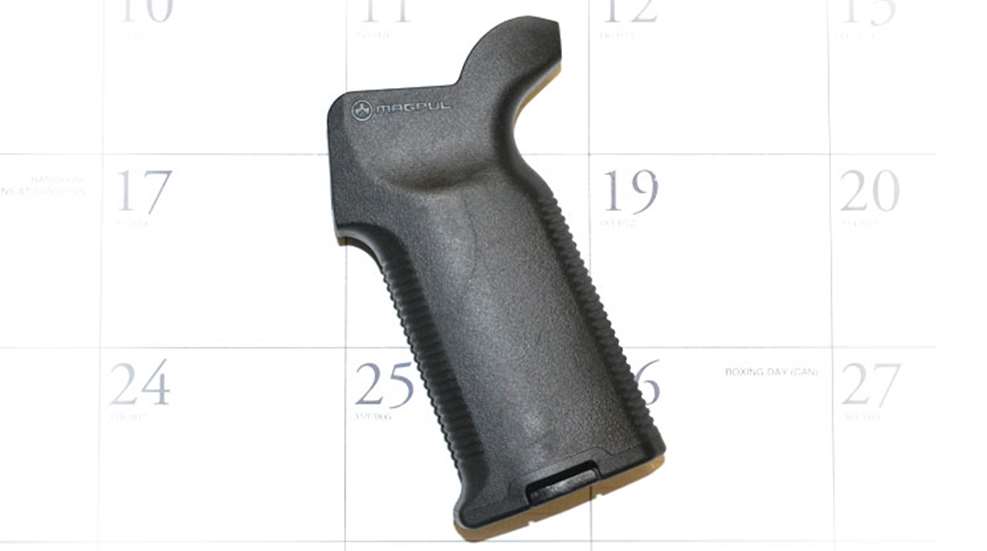 Your first interface with an AR-15 rifle is the pistol grip. Having a solid, firm purchase makes everything easier, and the stock pistol grip that comes with all lower parts kits is Mil-Spec, which is rudimentary at best.
Magpul's MOE K2+ grip is designed as a drop-in replacement for the AR-15-platform rifle. This grip combines a polymer body ergonomic, wrap-around rubber molding for supreme firearm control under all conditions.
The MOE-K2+ offers a more vertical grip angle optimized for defensive carbine configurations, with improved control on short length-of-pull rifles. The grip has a storage area for spare parts or batteries, and the backstrap is molded for optimal finger placement.
MSRP: $24.95. Available in Black, Flat Dark Earth and Stealth Grey.