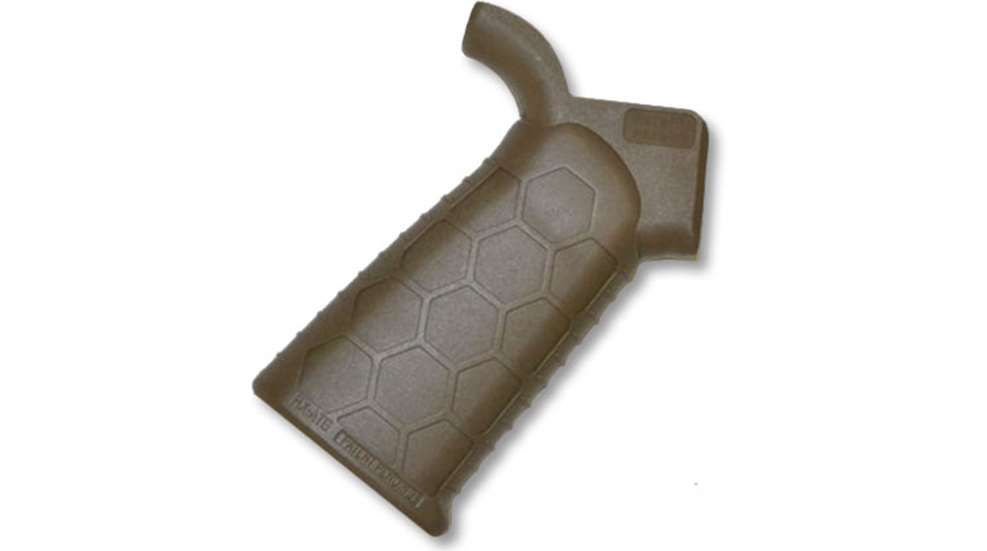 Numerous companies have addressed the need for different grip angles on the AR-15 platform, such as Magpul's SL series or Bravo Company's Gunfighter, but Hexmag's Advanced Tactical Grip goes one step further: It allows three different grip angles in one grip.
Using a two-piece grip, it installs slightly different than traditional pistol grips. The receiver mount fits onto the lower receiver, then the grip itself is screwed in place. This has the advantage on installation of having less to hold onto while trying to get the safety detent spring in place without bending it unduly. Once the grip has been put over the mount and the attachment screw partially tightened, one of three different grip angles can be chosen: 17-, 25- and 33-degree angles are possible.
The 17-degree position gives a shorter length-of-pull for close-quarters work. The 25-degree is the traditional AR-15 grip, while the 33-degree angle allows a higher hold for those that prefer it. Best of all, should you want to change the angle, you don't have to swap out grips, just loosen the grip screw slightly and choose a different angle.
MSRP: $27.99. Also available in black.