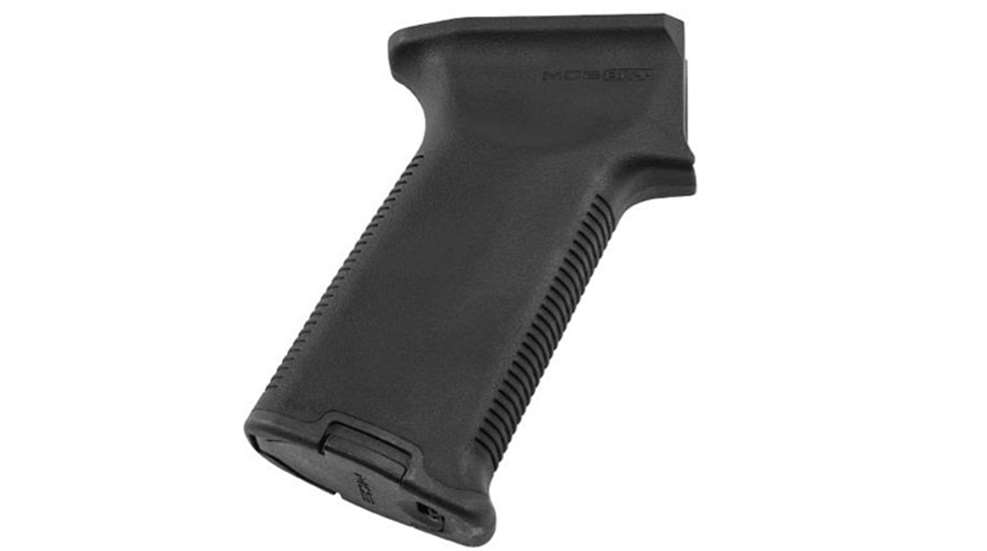 In keeping with the new Zhukov-S and MOE stock for the AK-47-platform, there's a simpler upgrade available from Magpul for this combloc staple.
Designed to bring the same functionality the company's innovative AR-15 grips bring, the AK+ grip is designed for the Kalashnikov.
The Magpul MOE AK+ grip brings the same over-molded rubber grip with reinforced polymer construction Magpul offers for the AR-15-platform to the AK-47 platform. With a hard-plastic bottom edge for greater durability and a storage core for spare parts or batteries, the MOE AK+ is designed to foster greater control and improve ergonomics.
In addition to providing solid purchase on the rifle, the AK+ grip allows something else: personalization. While a multitude of options exists for the AR-15 platform, the AK-47 has been fairly limited in the options available should one wish to customize. It appears Magpul is looking to change this paradigm.
MSRP: $24.95. Available in black, flat dark earth, stealth gray and OD green.