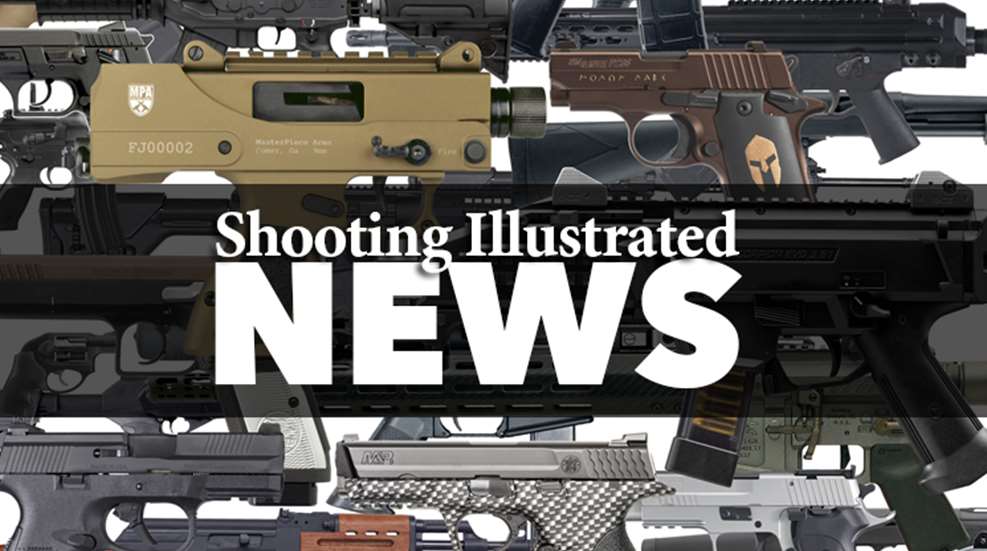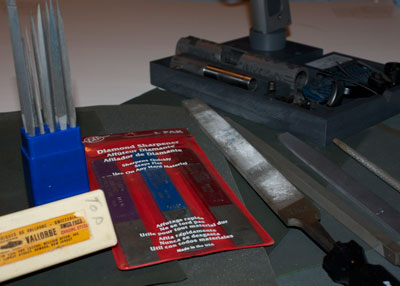 While most of us don't have access to a machine shop, or the means to fully stock one (so much for my Ferrari metaphor) thankfully, when it comes to building a 1911 often there is more than one way to perform many of the steps involved. So while some tools may be nice to have, they may not be necessary. Conversely, if you suspect this project may lead to future 1911 builds, the greater range of specialized you can benefit from having. Case in point: Aside from a vise, it's possible to fit a slide to a frame with an assortment of files, various grits of sandpaper, stones, lapping compound and, of course your God-given hands. But, the multi-purpose Weigand Combat 1911 Auto Frame Holding Fixture, (which securely clamps and holds the frame in place while preventing damage) makes the task easier, while the same can be said for the Marvel 1911 Auto Slide Lapping Tool. Of course, once you begin moving metal, a shop apron and safety glasses quickly become welcome (albeit often overlooked) accessories.
Essentials
For starters, you need dedicated workspace with lots of light and, if possible, well organized (for me, the latter is a tall order). Professional-looking work requires an extremely sturdy bench, (Study enough to support a vise, which is a must.) Anything that shakes, wobbles or shimmies like a massage chair with each file stroke or hammer strike can cause stray lines while cutting, filing and sanding, which is no good. While those qualifications can seem somewhat basic there are a few things you can do to make it user friendly. A light-colored top can potentially make adventuresome, errant parts easier to find, while a lip surrounding the surface may keep travel distances to a minimum. Since my cerebral palsy prevents me from using traditionally tall workbenches, I use a typing table that's durable enough to support not only a small vise that belonged to my father, but also a 30-pound granite slab. Originally obtained for leatherworking, the uber-robust, flat surface works great for gunsmithing, and can take a pounding, too. (While not essential, storage drawers would be nice additions for items like the all-important caliper or micrometer.)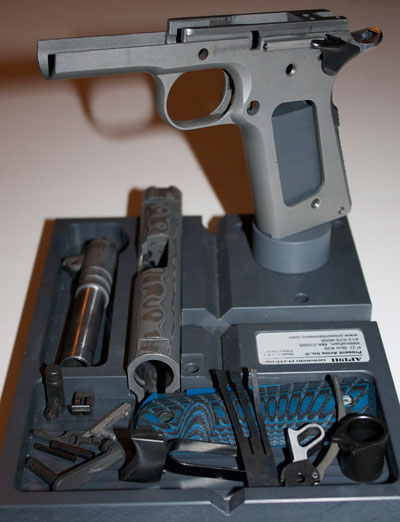 You'll also need an assortment of files, stones and various grits of sandpaper, which are needed for everything from blending or smoothing edges, remove unsightly tool marks to recontouring portions of the frame and widening dovetails. Consider purchasing the following: One large, rough-cut file for shaping frame tangs, two safe-sided files for working with rails and barrel lugs, a chainsaw blade round file, a half-round file for, grip safeties and fine-cut triangular 60- and 65-degree dovetail files.
Next to files, one of the most-indispensable items that comprises a gunsmith's toolbox are stones. Available in various grits, shapes and sizes, they are used for a variety of tasks. For that reason, I consider Brownells  1911 Trigger, Hammer & Sear Kit a must. The stones are part of a selection of handy tools including jigs that aid in performing crucial tasks, with ease such as determining proper hammer-hook height and critical sear-nose angles to attain the smooth, clean-breaking trigger pull for which every 1911 owner longs. While not of the featherweight or welterweight varieties, you can't work on 1911s without a punch set for removing pins and drifting sights. (They also work well as makeshift slave pins.) In addition, consider getting a pistol bench block. (Brownells pistol bench block is included in the hammer & sear kit.)The small, puck-shaped tool contains a trough and holes of different sizes that corral pins that would otherwise disappear only to be destined for a lonely existence living among the herds of dust bunnies that inhabit the most unlikely nooks in the room. Much like a tactical flashlight has become part of a concealed-carry licensee's everyday gear, a light of similar style could prove just as useful for a gunsmith when you need to see parts —particularly small parts—with greater detail. (Keep one handy for those times when looking for errant parts/pin that occasionally get up and walk away.)