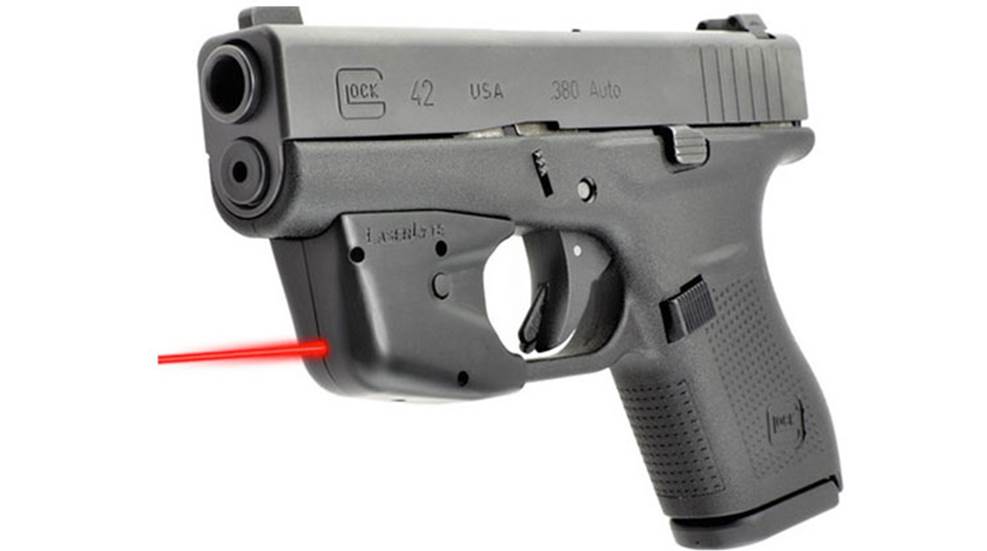 "If you built it, they will come" doesn't just refer to the "Field of Dreams," apparently. Even though it was just unveiled at SHOT Show this past January, the Glock G42 in .380 ACP has taken the world by storm with the diminutive Austrian offering already having a host of laser and holster options available.
LaserLyte, long known for their innovative laser sights and laser training tools, has produced the TGL, a frame-mounted laser sight for the new G42. It mounts under the trigger guard and adds only .75 ounces to the overall weight. LaserLyte will be offering a housing for the Glock 26/27 that will utilize the laser sight from this model down the road, so that owners of both G26/G27 and G42 may benefit from a single laser sight.
Ambidextrous operation as well as two different modes of operation (continuous-on or pulsing strobe) allow the TGL to be customized to the user's requirements. Battery life is an impressive five hours if continuous, 10 for pulsing, and the unit shuts itself off after six minutes of operation should there be no further user input. MSRP: $104.95.