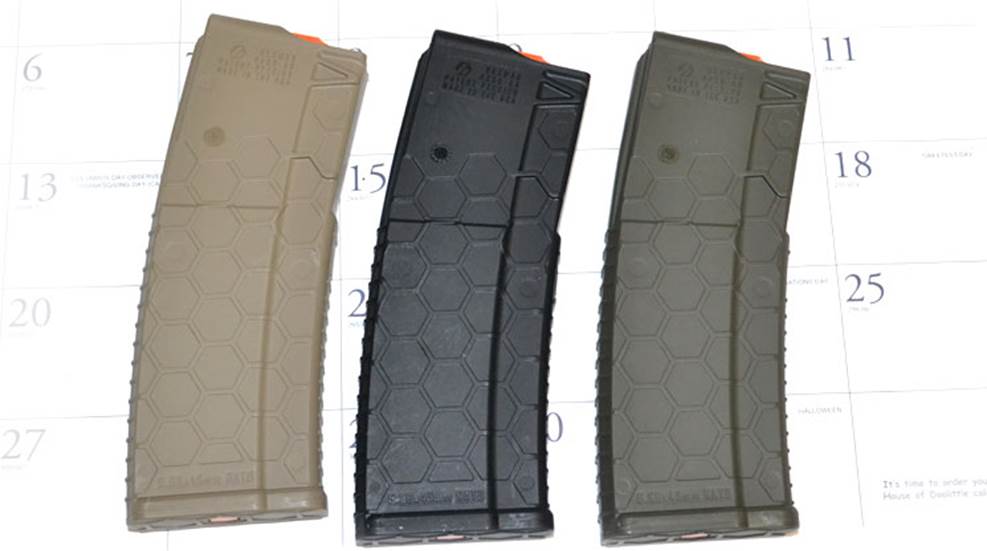 One of the hallmarks of a robust industry is the emergence of new companies making the same product. This was true in 2009 when AR-15s wouldn't stay on store shelves, in 2011 when the 1911 hit its centennial and it seemed every manufacturer had at least one design and it's true now for the AR-15 magazine.
Hexmag is brand-new to the magazine manufacturing realm, having introduced their Hexmag HX30 earlier this year. They're trying to gain a foothold in an industry teeming with giants, and are offering 30-round polymer magazines to compete with industry standards like Magpul and Lancer.
When you're the new kid on the block, you need something to differentiate yourself from the established brands. Hexmag does this two ways: The HX30 has hexagonal shapes molded into the outer body the company claims assist in purchase when inserting magazines, and these magazines also have different-color followers and latchplates.
MSRP: $14.95, available in black, flat dark earth and OD green.