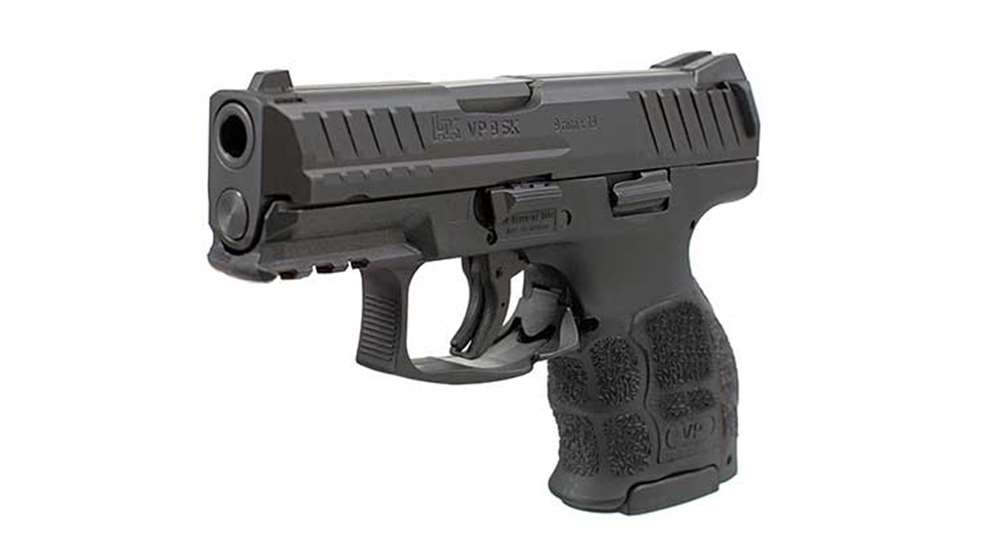 Heckler & Koch
announced the addition of the new VP9SK pistol to its product lineup, incorporating many of the qualities of the popular VP pistol models into a smaller frame ideal for concealed carry.
"The VP9SK is the right combination of compact size and firepower for a subcompact, and it's loaded with unique HK features like our adjustable ergonomic grip: the only grip in the industry that can be customized to fit any shooter," said Michael Holley, HK-USA vice president for commercial sales and marketing. "The VP9SK possesses the accuracy and durability that shooters know they can expect from a Heckler & Koch pistol."

The new VP9SK features a shrunken version of the popular adjustable grip found on larger VP pistols. The gun comes with interchangeable backstraps and grip panels, ensuring that shooters can customize the grip to fit their personal preferences. The grip also incorporates ergonomic grooves on the front strap of the grip that guide people's hands into the most comfortable firing position.

Another feature of the gun is the inclusion of the company's VP precision-strike trigger, claimed by the company to be one of the best in the industry. The trigger offers shooters a short take-up and reset, along with a crisp single-action break. The trigger is designed to provide users with the highest-quality option available in a production striker-fired handgun.

Other features of the new gun include ambidextrous controls, including left- and right-handed slide stops, as well as a paddle-style magazine release that can be used easily by both left- and right-handed shooters. The slide incorporates the company's patented charging supports, designed to provide shooters with more leverage while drawing the slide rearward. The gun also features a standard Picatinny rail on the bottom of the polymer frame for the easy addition of accessories, as well as a flat recoil spring designed to reduce felt recoil and provide shooters with more control.

The new Heckler & Hock VP9SK is compatible with a number of magazines, including 10-round options with either flat or hooked floorplates. The company also plans to roll out 13-round and 15-round magazines using sleeves that mimic the grip found on the full-size VP9. The suggested retail price on the new pistol is $719.