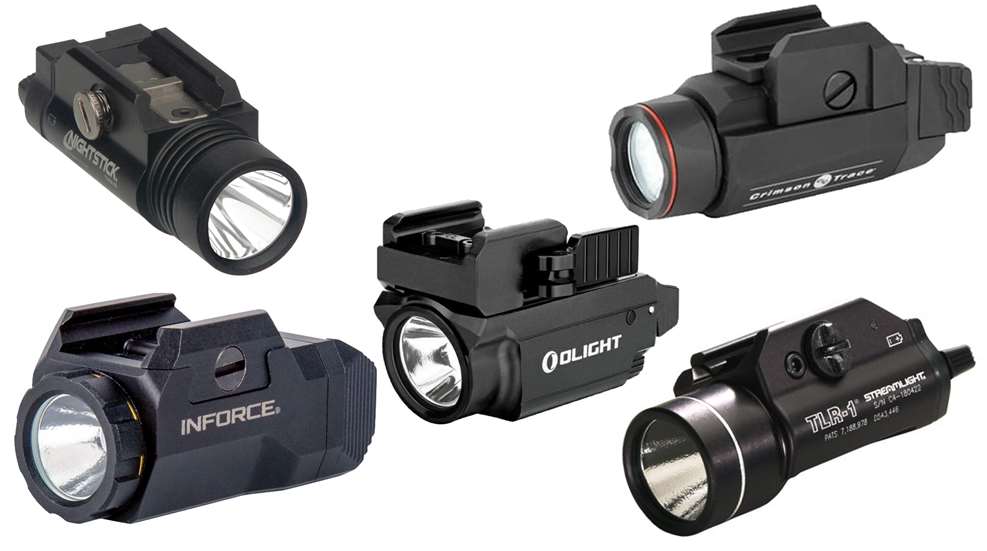 The world of pistol-mounted lights can be a crap shoot. Some are excellent and do a great job, illuminating the target with more light than you probably need (but more is better, right?), while other lights, especially bargain bulbs, leave you in the dark, wondering if the battery is dead or the whole thing just gave up the ghost.
Several factors go into a "good" pistol-mounted light, including lumens, throw, battery life, mounting method, length, and width. In addition, your gun's size dictates your light's size. Tiny guns need tiny lights, and large guns need large lights.
Let's look at five lights worth considering if you're thinking about adding a light to your pistol. Note: All lights listed feature ambidextrous controls and work as always on or momentary on and off. They also all fit on a standard 1913 Picatinny rail.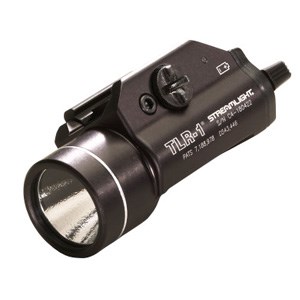 Streamlight TLR-1
While there is some debate about who made the first truly dedicated pistol-mounted lights, there is no debate that Streamlight is among the elite manufacturers, making rugged lights that rose quickly to become one of the most popular brands on the market. The TLR-1 is Streamlight's flagship light, throwing out 300 lumens at 12,000-candela peak beam intensity for 2.5 hours on fresh lithium 123 batteries. Streamlight claims the LED lamp will last upwards of 50,000 hours. Retail price, $120.53.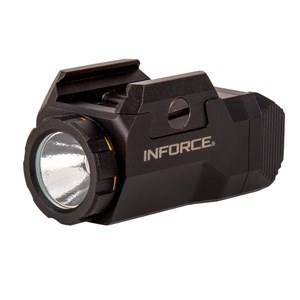 Inforce WILD1
One of the freshest faces on the market, Inforce has been making lights for long enough to have established itself as a credible competitor. The WILD1 puts out 500 lumens with 7,500-candela peak beam intensity at a distance view up to 1,036 feet, all powered by a single CR123A lithium battery that will keep the device's high-efficiency LED bulb lit for up to 2 hours. Inforce claim the WILD1's aluminum body and gaskets are waterproof down to 66 feet and are impenetrable by dust, sand, dirt, soil, and other muck. Retail price, $139.97.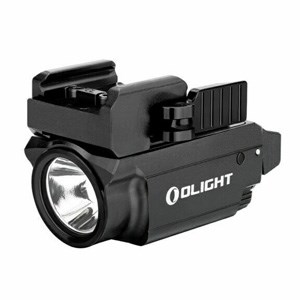 OLight PL-Mini 2 Valkyrie
Unlike the other lights on the list, the Olight PL-Mini 2 Valkyrie is rechargeable. When you're done for the day, plug in the light and it'll be ready for the next day's (or night's) carry. The light is charged by connecting it directly to the included magnetic USB cable, with no need to remove a battery or plug into a port. While the light may be small, it's powerful, with 600 lumens across 100 meters of throw, more than enough light to illuminate most potential threats. The light mounts to the rail via clamp rather than screw tightening. Retail price, $89.95.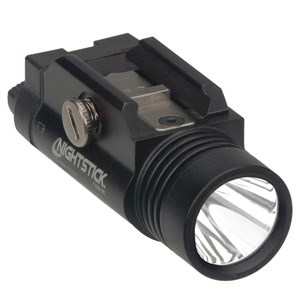 Nightstick TWM-30
Do you want lots of lumens? The Nightstick TWM-30 delivers lumens – 1,200, to be exact. And it throws those impressive lumens up to 195 feet with help from a pair of CR123 lithium-ion batteries. The TWM-30 is also IP-X7 waterproof, impact, and chemical resistant. Plus, it's serialized for personal identification, something you don't find on many other tactical lights. The housing of the TWM-30 is constructed from black anodized aircraft-grade 6061-T6 aluminum with a glass-filled nylon polymer battery door. Retail price, $134.95.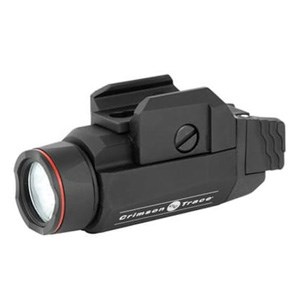 Crimson Trace Rail Master Universal Tactical Light
Known primarily for its lasers, Crimson Trace also makes excellent lights for various guns and budgets. For example, the Rail Master Universal Tactical Light lets you choose between light intensity settings on the fly, depending on the need, from 110 lumens up to 420 lumens. How about strobe? It's got that, too. Battery life is 1 hour and 5 minutes at 420 lumens and 1 hour and 50 minutes at the lower intensity of 110 lumens on a single CR123 lithium-ion power cell. The body is made of anodized aluminum and is waterproof and impact resistant. Retail price, $71.39.