High-quality tools are expensive, and flashlights are a tool you need to depend on. While you could spend less and get a good flashlight for many small applications, an everyday carry (EDC) flashlight that costs a little more generally has features that are not found in their less expensive cousins. You'll likely shell out a few extra bucks if you need more lumens, longer running time, more settings, and a more durable case. Here are six flashlights that cost over $100.

Surefire G2X MV
No doubt you expected at least one Surefire on this list. So we'll start with the G2X MV, a tough little number that splashes out 800 lumens of focused light thanks to the proprietary MaxVision (thus the MV name) Beam reflector through a polycarbonate window embedded inside a high-impact polymer body that won't rust. The tail cap switch features momentary and constant-on settings and high and low output. The low output gives 1.5 hours of 15 lumens, while high output shells out the full 800 lumens for 1.5 hours on lithium 123A batteries. MSRP is $119.00.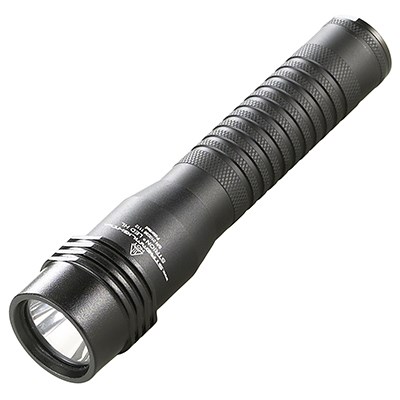 Streamlight 74751 Strion LED HL 615-Lumens Rechargeable Professional
From another quite recognizable name in EDC flashlights comes Streamlight's 74751 Strion LED HL 615-Lumens Rechargeable Professional, part of their High Lumen series that features a concentrated center beam and dimmer side beams. At 615 lumens, this light cranks out the brightness with a maximum run time of 1.25 hours on high and 4.5 hours on low output of 160 lumens. There is also a medium 320 lumens, which is better than many of its competitors' high settings. Run out of juice? Recharge the flashlight in 3.5 hours with the included 120-volt charger. MSRP is $125.00.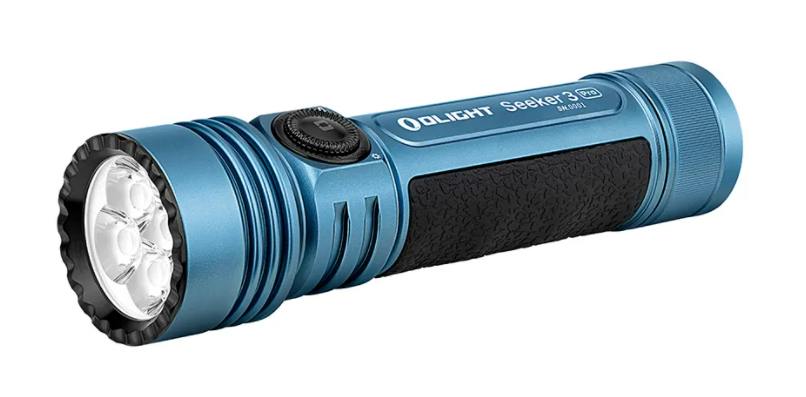 OLIGHT Seeker 3 Pro Bright Rechargeable
The OLIGHT Seeker 3 Pro Rechargeable borders on a smart flashlight, with a side-mounted activation button surrounded by brightness level and battery level indicators, features not often found on EDC flashlights in any price range. Just twist the ring and check the levels. As for the light, it shines out at a maximum of 4,200 lumens (yes, you read that right – there is a comma in that number) with a beam distance of 250 meters. If you don't need that much light, switch to one of the other four settings, down to 5 lumens with a runtime of 15 days. Recharge with the included magnetic charger that sticks itself to the end cap. MSRP is $149.95.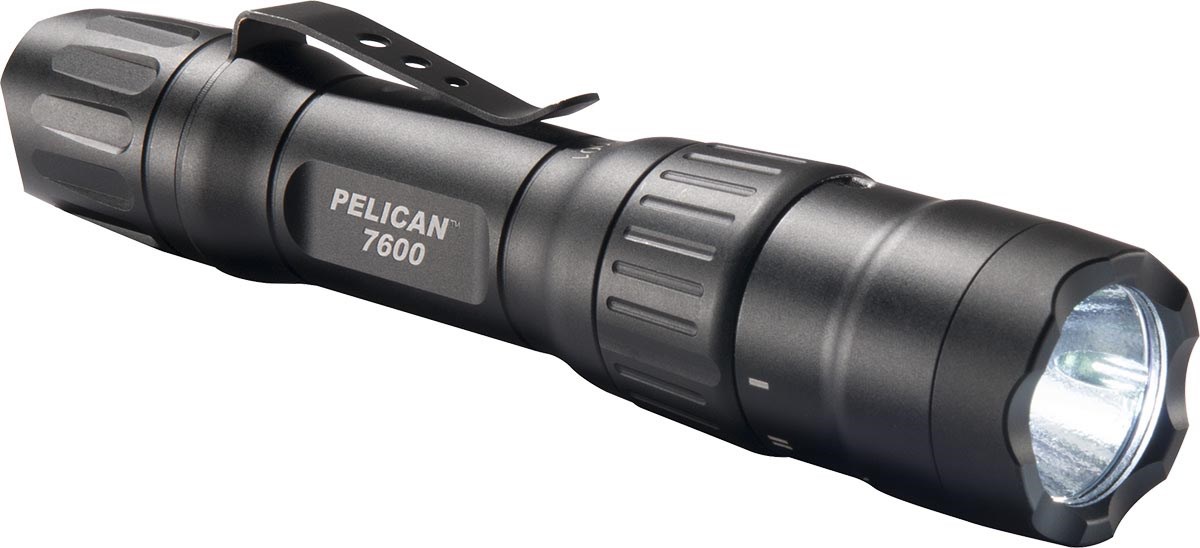 Pelican 7600 Tactical Flashlight
Pelican once again comes through with a great flashlight, the 7600 Tactical, a high-output EDC tool that performs. This rechargeable workhour cranks out 900 lumens at full strength, down to 35 lumens on low. Two modes allow for constant on and strobe, with the addition of extra green and red LEDs that let you swap out the light color for different settings and situations. A single USB-chargeable lithium ion battery provides over 3 hours of life at the maximum and 29 hours at the lowest settings. Wondering how much battery life is left? Check the level indicator on the outside. MSRP is $113.50.
iNova T4R Rechargeable 850 Lumen Tactical LED Flashlight
Many gun folks are also pilots, so the iNova name might sound familiar if you're from the aviation world. Originally designed for a flight bag, the iNova T4R Rechargeable 850 Lumen Tactical LED Flashlight also fits nicely in a backpack or pocket for handy use. Powered up to 850 lumens, this tactical torch has a run time of 2 hours on high and 138 hours on the low 12 lumens setting. The charging station can be mounted on a wall, in a vehicle, on a workbench, or in an aircraft cockpit, so long as it can connect to a USB port. The T4R even includes a vehicle charging adaptor. MSRP is $159.99.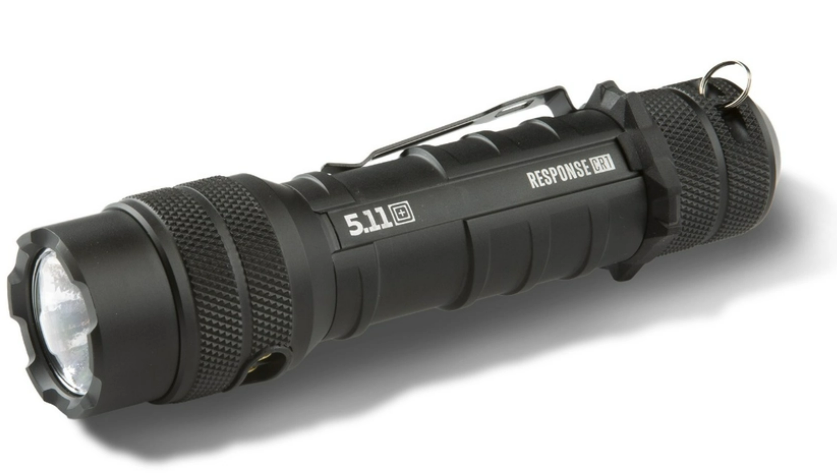 5.11 Tactical Response CR1 Flashlight
With one of the longest runtimes of any EDC flashlight, the 5.11 Tactical Response CR1 throws out a 549-lumen beam up to 133 meters on high for over 4 hours. Use the light in three modes: high, low, and strobe. In addition, the body is rated for IPX-4 water resistance and made from machined aerospace-grade aluminum rated for impact resistance up to 1 meter, basically the distance from a typical hand down to the ground. For batteries, choose between a single lithium icon or dual CR123s, which are rechargeable with the included charger. MSRP is $120.00.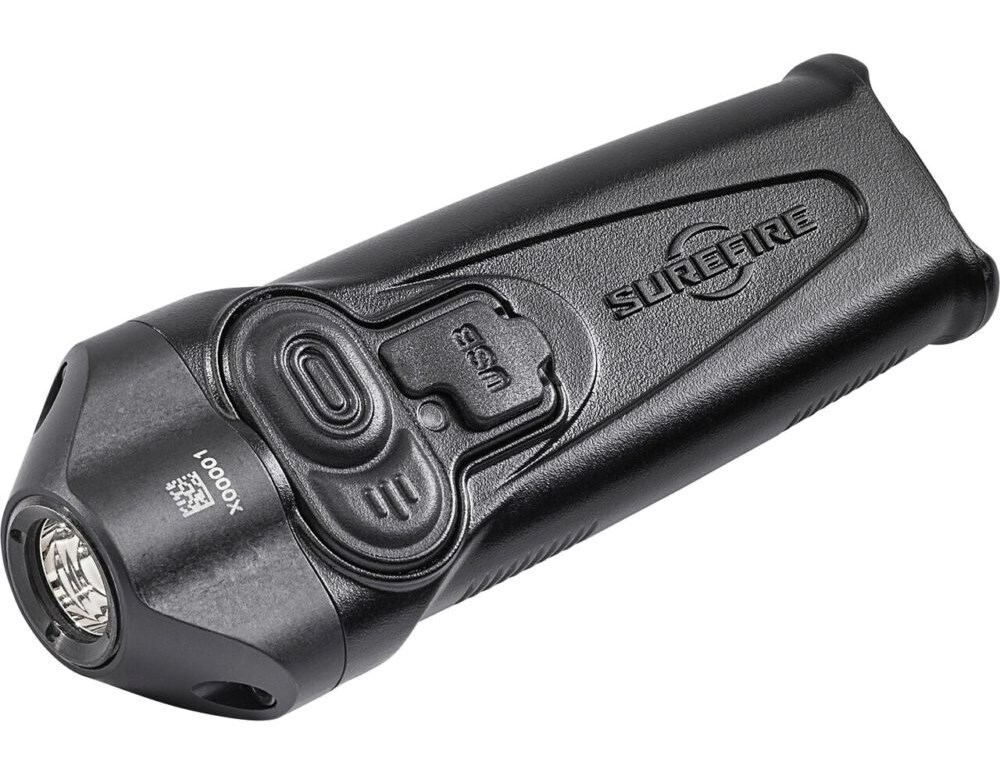 Surefire Stiletto
When Surefire introduced the Stiletto, it changed the idea of a typical EDC flashlight with a new thinner shape designed to slip into a pocket or pouch and take up less room yet still crank out the lumens: 650 on high down to 5 on low. Battery life comes it a respectable 1.75 hours on full power and up to 30 hours on low. Unlike other EDC flashlights, the Stiletto is fairly flat, taking up less overall room. The Stiletto features two on/off switches: a tail cap switch for momentary illumination and a side switch for always-on. The light is also fully programmable, letting you set the button sequence to your liking. MSRP is $129.00.