If you're not big on carrying a big flashlight in your pocket (or you don't have any pockets) and want to attach a small flashlight to your backpack or keychain instead, we have some recommendations. Before we get to the list, let's set some expectations. First, these keychains are typically smaller than conventional flashlights, so they can be a bit trickier to hold and operate. Second, keychain flashlights generally put out less light than their big brothers because the LEDs and power sources are smaller. That said, let's get to the list, sorted in absolutely no particular order whatsoever. A little light (ahem) reading.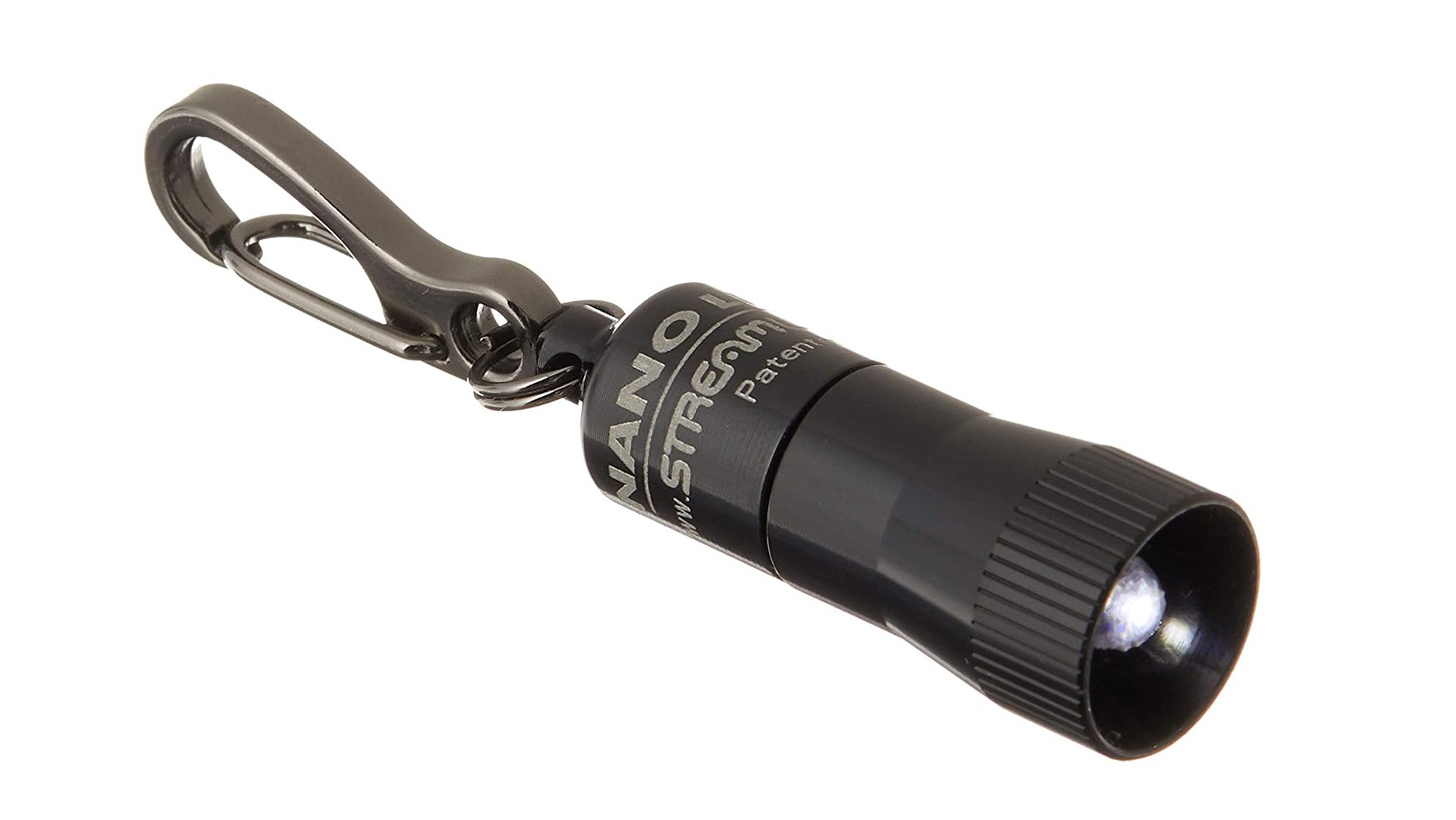 Streamlight Nano Keychain Flashlight
Streamlight has been in the flashlight business for a long time, gaining a reputation for tough, reliable, bright tools that get you where you want to go. The aircraft aluminum-case Nano Keychain Flashlight puts that all into a smaller package that clips onto your keychain, purse, bag, and backpack with a carabiner-style clip. Available in four colors, this mighty illuminator is waterproof and offers three brightness levels, the lowest offering 8 hours of runtime at 10 lumens. While 10 lumens might not seem like much, keychain flashlights are not designed to illuminate an open field. MSRP is a very affordable $13.89.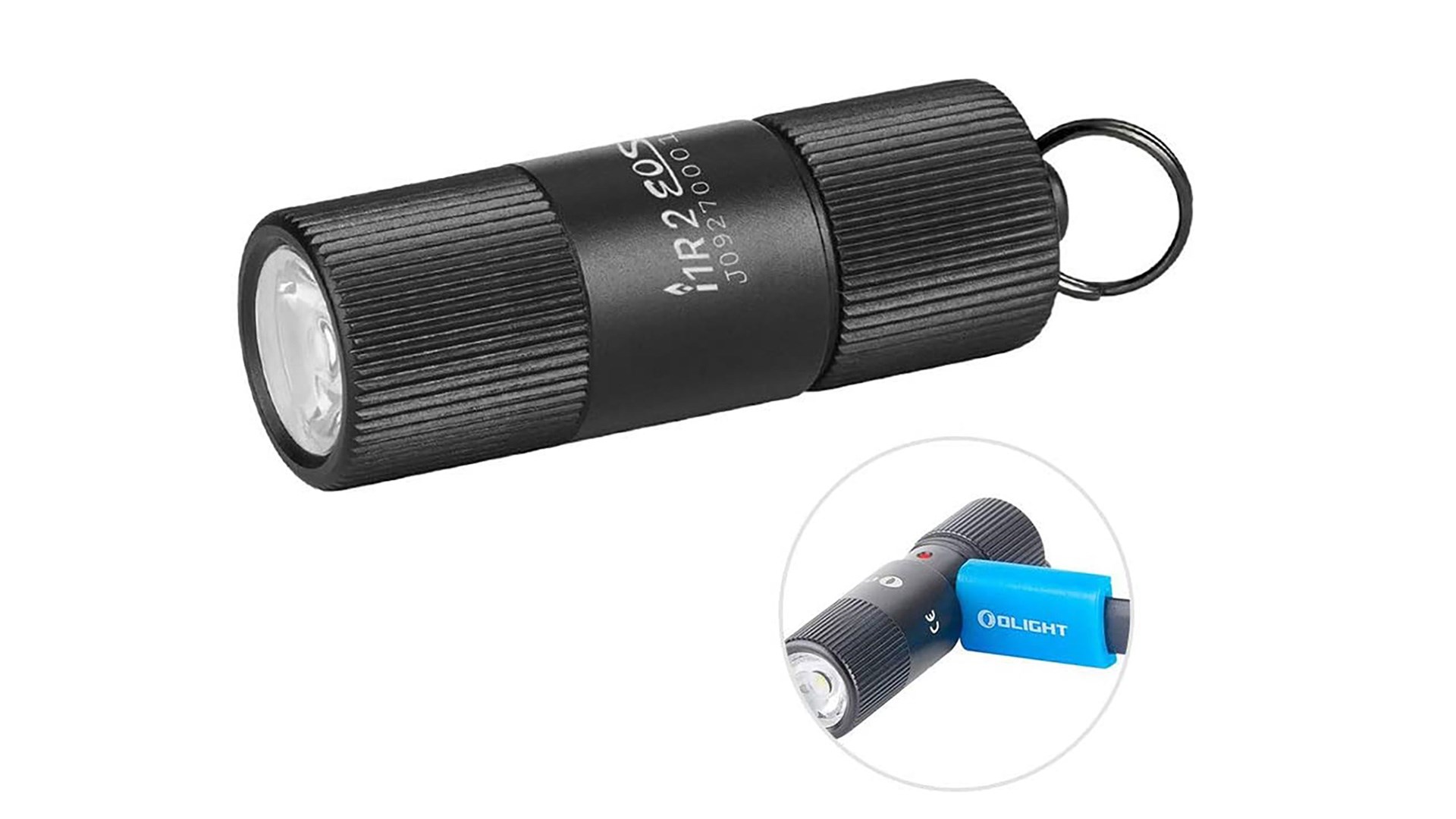 OLight i1R 2 EOS
Bump up the lumens game a bit with the OLight i1R 2 EOS flashlight, which puts out 150 lumens and is fully rechargeable through a USB if you exhaust the 15 minutes of battery life at full strength. Tone it down to the 5-lumen setting and run it for 6 hours before recharge, which takes 75 minutes from fully drained. The body is aluminum alloy and is waterproof rated IPX8 down to 2 meters. Operation is simple, with a twist of the body to turn on and off and adjust the intensity. MSRP is $17.95.
Maglite Solitaire LED
When most people think of Maglite, they think of the huge 4-D-cell behemoths that rode on police duty belts, clanking against the nightstick. The brand became so synonymous with those beasts that it became a generic term for all club-size flashlights. For the Solitaire LED, Maglite went in the entirely opposite direction. The Solitaire LED is far from intimidating at just over three inches long. However, it still packs some of the best Maglite features, such as 45 lumens (one of the best in the category), a single AAA battery, black color, and a limited lifetime warranty. And just like its bigger ancestors, the beam can be focused or spread via a twist of the cap. MSRP is $19.00.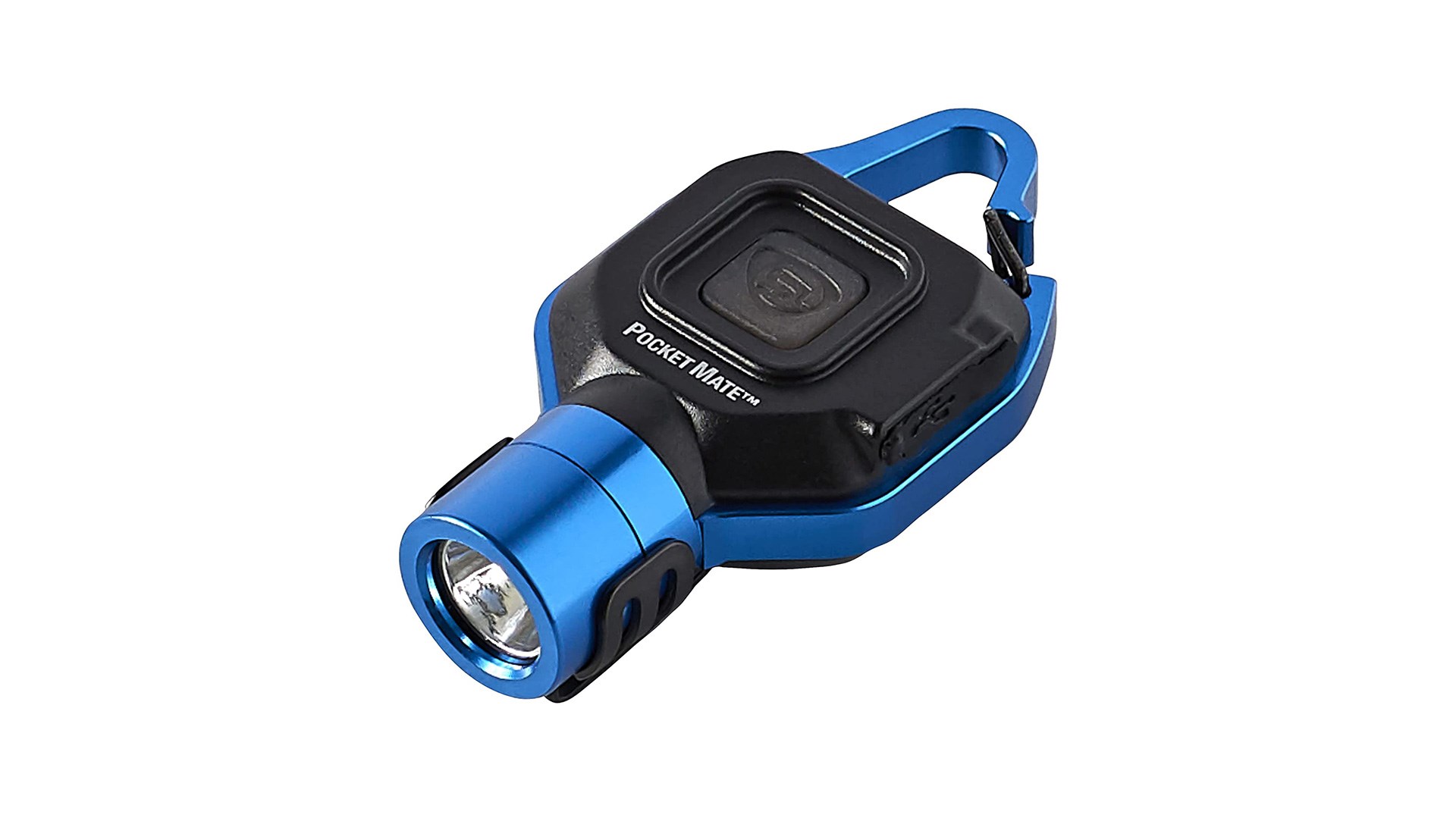 Streamlight 73302 Pocket Mate
Yep, this is the second Streamlight on the list. Streamlight makes many flashlights, and several small ones, so they get two slots. The Streamlight 73302 Pocket Mate is a tiny little guy that packs an illumination wallop at 325 lumens on high (45 lumens on low). Granted, running it on full knocks the run time down to 15 minutes, but it's USB rechargeable, so you won't be changing batteries all the time. The charge indicator/activation button lies flat against the case for easy operation, and the carabiner-style clip makes attaching and detaching from a bag, keychain, or beltloop easy and convenient. MRSP is a bitter higher than others at $37.10.
SureFire Sidekick Ultra-Compact Keychain Light
No flashlight list would be complete without at least one offering from SureFire. The SureFire Sidekick Ultra-Compact Keychain Light is one of the most powerful flashlights in the category, pouring out up to 300 lumens of SureFire's patented MaxVision Beam. The easy side-mounted switch can be clicked for low, medium, or high setting. The body is thermoplastic and is water-resistant, but not waterproof, so don't go swimming with it. Attach it to your keychain via the single split ring on the back. Recharge with the included USB charger for three hours from empty when it runs out of lithium-ion battery juice. MSRP is a pricey $44.95, but it's a SureFire, so that's kind of expected.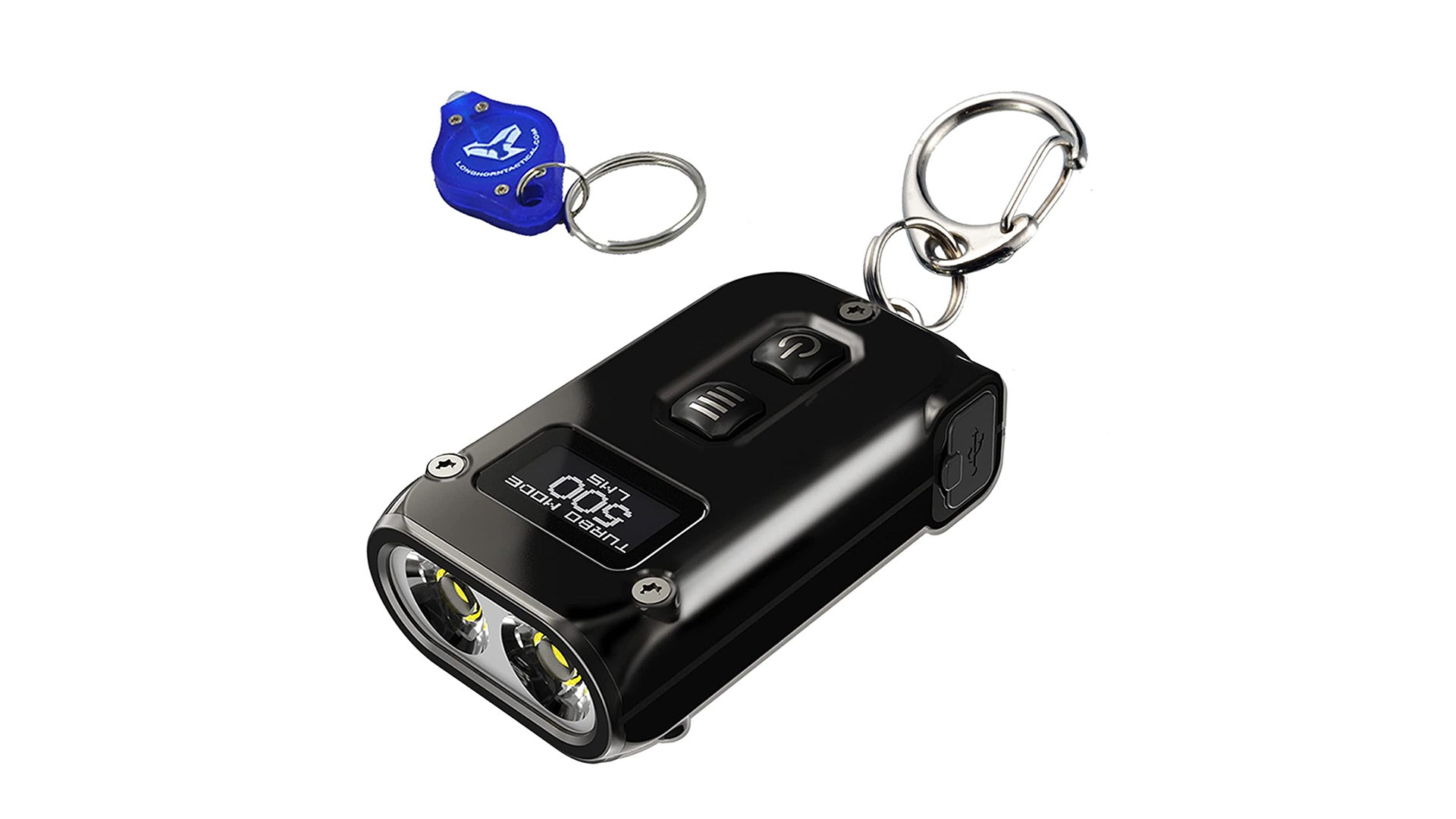 Nitecore TINI 2
Why settle for one light when you can have two? That's the thinking behind the Nitecore TINI 2, a tiny (thus the name) beam thrower that relies on not one but two side-by-side LEDs to light your way. What do you get when you combine the lights? Up to 500 lumens of luminescence. The water-resistant stainless-steel body comes in four shades of grey and black and features an LCD display that shows you the lumen setting and battery strength, the second being especially handy when deciding when to recharge on the USB C charger, which, unfortunately, is not included with the flashlight. That's a miss, in my opinion. The final cool feature is a lockout mode that can be activated to prevent your keys or anything else in your pocket from accidentally pushing the on button and draining your battery. MSRP is a high-end $44.95.