by
Shooting Illustrated Staff
posted on October 21, 2021
Support NRA Shooting Illustrated
DONATE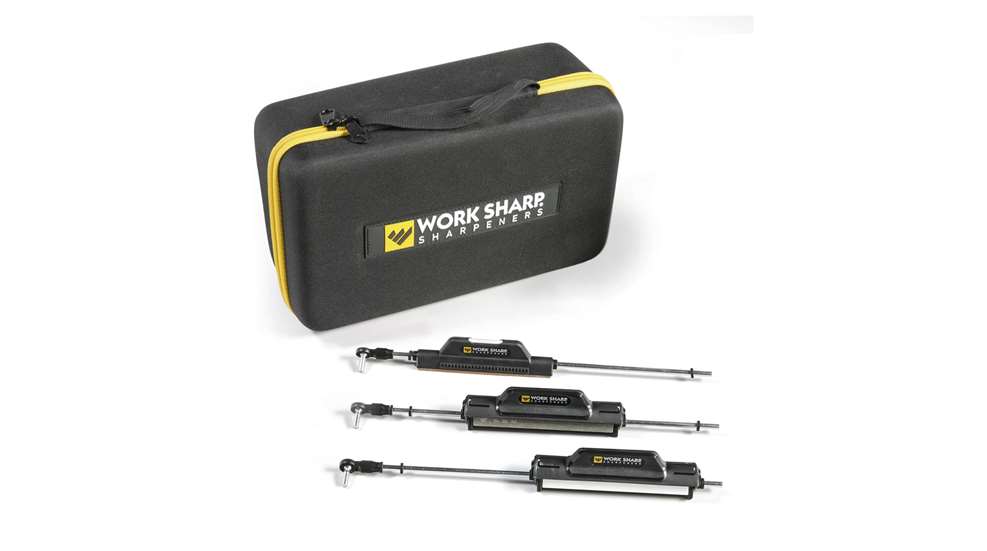 Work Sharp is a U.S.-based company that is known for making top-notch knife and tool sharpeners. The company's Precision Adjust Knife Sharpener is a proven performer, and it is capitalizing on the success of that sharpener with the release of the new Precision Adjust Elite and Upgrade Kit.
The Precision Adjust Knife Sharpener became a best seller because it delivered a value-priced sharpener to customers who needed precise and repeatable edge angles and premium abrasives, even for common knife sharpening tasks. Since then, Work Sharp customers asked for additional abrasive grits for even better results. After months of testing, Work Sharp is now rolling out the Precision Adjust Upgrade Kit and Precision Adjust Elite to their customers who demand the best sharpening solution available.
The Precision Adjust Upgrade Kit includes seven abrasive grits, including a full replacement for the original Tri-Brasive stones in the Precision Adjust Knife Sharpener. The coarse 220, 320 and 400 grit diamond stones can be used to re-profile blades, while the 600 and 800 grit diamond stones are used to refine and resharpen blades. There is also fine ceramic and leather to hone and strop sharp knives for the last word in sharp edges. Also included in this kit is a narrow ceramic rod to touch up serrated blades. The Upgrade Kit also includes a carry case for the original sharpener and all abrasives.
The Precision Adjust Elite includes the base model Precision Adjust, with the same seven abrasive grits and carry case. This complete package allows users to step into the sharpening game at an elite level and sharpen every knife in the collection.
MSRP for the Precision Adjust Upgrade Kit is $79.95, and the MSRP for the Precision Adjust Elite is $119.95. More information on these products and other items from Work Sharp Sharpeners is available at worksharptools.com.