by
Shooting Illustrated Staff
posted on January 22, 2019
Support NRA Shooting Illustrated
DONATE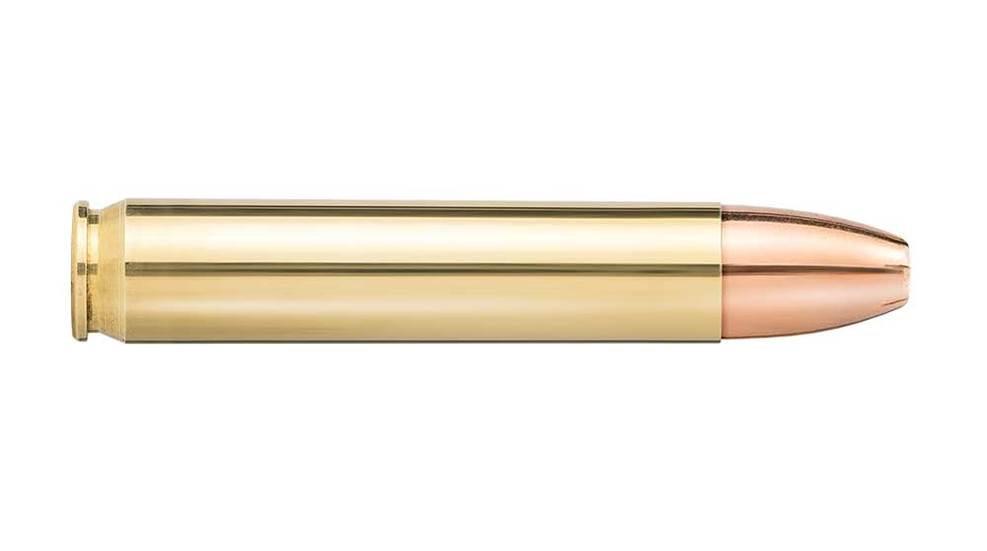 With the introduction of the 350 Legend cartridge, Winchester Ammunition adds to its lineup of high-performance rifle cartridges. Perfect for use in states that require a straight-walled cartridge for deer hunting, the new 350 Legend is fastest straight-walled rifle cartridge in the world, delivering more power with each shot than .30-30 Win., 300 Blackout or .223 Rem.

"The 350 Legend is a high-performing, straight-walled cartridge that dominates in velocity, energy, recoil and affordability," said Matt Campbell, vice president of sales and marketing for Winchester Ammunition. "Winchester innovation began decades ago and it's paramount that we continue to deliver meaningful, technology driven products that have a tremendous impact on the hunting and shooting sports industry."

Other key features of this innovative new cartridge are:
Approximately 20 percent less recoil than .243 Win.

20 more more penetration than .243 Win.

Less recoil than 450 Bushmaster

Uses a modified, straight-walled .223 Rem. shell case and a .357-inch bullet
 The 350 Legend round is initially offered in six variations:
Deer Season XP - 150-grain Extreme Point

Super X - 180-grain Power-Point

Hog Special - 180-grain Power-Point

USA White Box - 145-grain FMJ Flat Nose

Power Max Bonded - 160-grain Bonded JHP

Super Suppressed - 265-grain Open Tip

Winchester also announced a XPR bolt-action rifle, chambered in 350 Legend, packing all the features we've come to expect from Winchester's XPR line, such as their exclusive MOA trigger system, a nickel Teflon coated 60-degree bolt, free-floating barrel, cross mounted recoil lug and advanced ergonomic stock design. The XPR rifle, combined with the new 350 Legend, is sure to be a winner both in the field and on the range.

More information about the new innovative 350 Legend cartridge and the new XPR Rifle is available at winchester.com.