by
Shooting Illustrated Staff
posted on May 20, 2022
Support NRA Shooting Illustrated
DONATE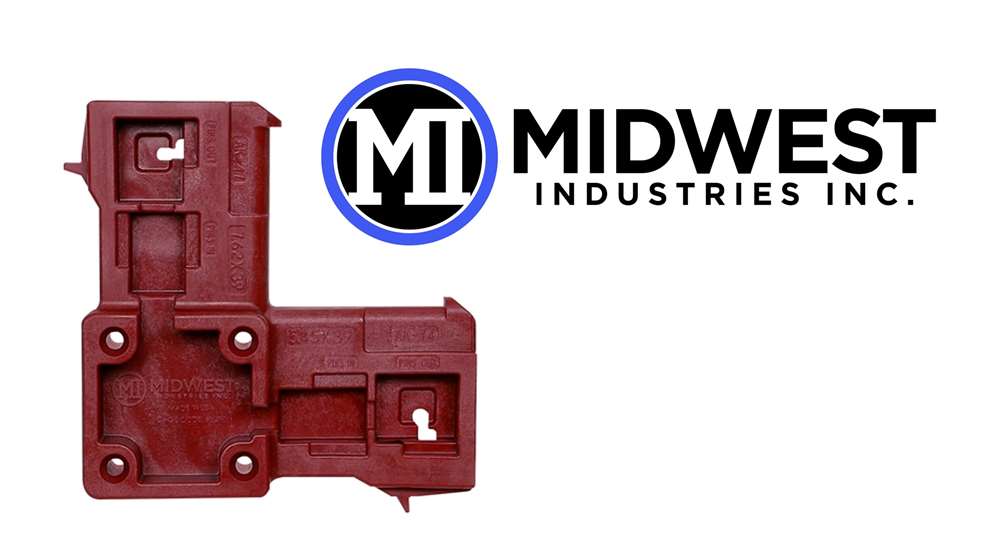 Without a doubt, the AK-style rifle is one of the most popular firearms of the past 100 years. They've seen action in militaries, revolutions and law enforcement. In fact, there is a good chance that many readers of this article have at least one locked up in their safe. Strangely, there are relatively few parts and tools made for the AK in the United States when compared to other guns like the AR-15. Midwest Industries made a step to change that by introducing a receiver block that can help you with maintaining and gunsmithing your AK.
Called the AK Receiver Maintenance Block, the tool is an L-shaped block made of high-strength polymer. It can mount directly to a bench or solidly in a bench vise. It is compatible with most AK-47 and AK-74 pattern firearms, though minor hand-fitting may be required. There are simply too many AK-type firearms in the world to guarantee it will fit every stamped and milled receiver in existence.
The AK Receiver Maintenance Block is very strong – strong enough to hold the full weight of a milled AK with stock and all accessories while you work on the gun. This makes bolt removal and installation a breeze. Likewise taking off the handguards and other components can be much easier with the AK Receiver Maintenance Block acting as a third hand.
"AK enthusiasts, rejoice: this one's for you," said Troy Storch, Owner of Midwest Industries. "Our AK Receiver Maintenance Block, along with our block for the AR-15 and other assembly tools, simplifies the task of maintaining your firearm. We're proud to say that there's no other building tool like this on the market for AK platforms."
This Made in the U.S.A. product has a suggested retail price of $39.95. For additional information on the AK Receiver Maintenance Block, visit the Midwest Industries website located at midwest industries.com.