by
Shooting Illustrated Staff
posted on January 20, 2023
Support NRA Shooting Illustrated
DONATE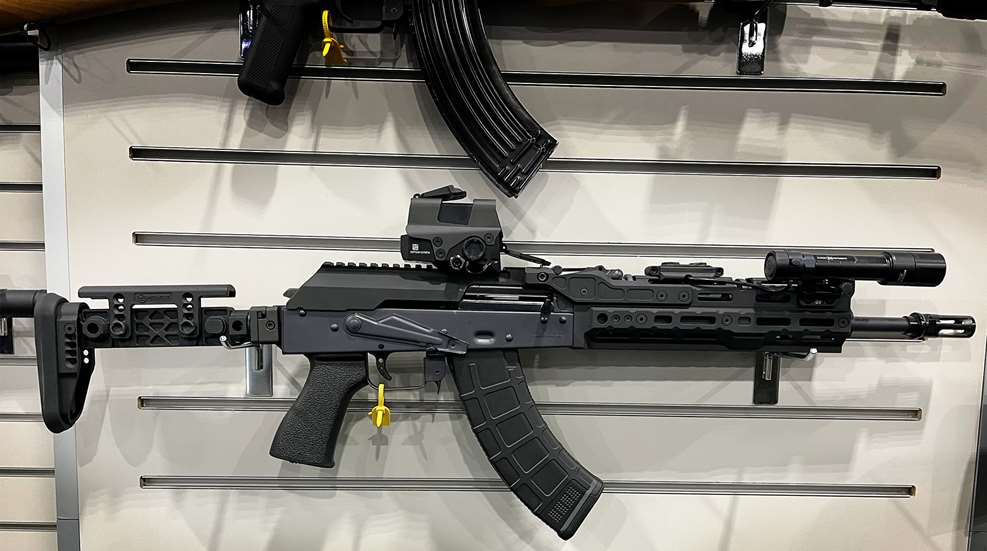 Midwest Industries, is an industry-leading maker of quality tactical firearms, firearm products and premium accessories supporting a large selection of rifle platforms. Midwest Industries products are used by discerning shooters worldwide. 
New for 2023, Midwest Industries is showcasing a new lineup of accessories allowing firearm enthusiasts to customize AK and clone variants. This premium lineup includes new M-Lok handguards (6 and 10 inch), optic mounts (T2 and railed dot), railed top cover, folding stock, and light & laser mount.
"We're proud to offer a removable and adjustable solution for customizing this popular rifle," said Troy Storch, owner of Midwest Industries. "We've been planning to roll out this affordable lineup of American-made AK accessories for a number of years now. The biggest benefit of this new Alpha lineup is the simplicity for AK enthusiasts to upgrade their build without committing to permanent modifications."
Many years in the making, the new offerings feature quality components AK owners desire at a reasonable price. The new handguard, featuring a five-slot, polymer M-Lok rail, has been designed for full flexibility and includes an internal heat shield for added protection. Combined with the Railed Top Cover, Folding Stock, Optic Mount, and Light & Laser Mount, creating your custom AK build is easier than ever.
The AK Alpha Series Lineup includes the following features:
Accessories are compatible with most AK47/AK74 AKM stamped receiver firearms
Made in the USA
Lifetime warranty
Optic Mounts: The railed dot and T2 mounts for the AK and variants are perfect for Picatinny and Aimpoint mounted sights
M-Lok Handguards: Next-generation handguards (6 and 10 inch) offer an internal heat shield for added protection.
Railed Top Cover: With this adjustable cover feel more secure in hitting your target. Patented components promote accurate and repeatable return to zero, enhancing your shooting confidence.
Modular System: With the ability to run an optic mount, railed top cover, 1913 gas tube or stock gas tube, you have full customization with no permanent modifications.
1913 Folding Stock: Add the Alpha Folding Stock to any rifle with a 1913 adaptor and configure it to your specifications. 
For more information on these products, please visit midwestindustriesinc.com.