by
Shooting Illustrated Staff
posted on January 22, 2019
Support NRA Shooting Illustrated
DONATE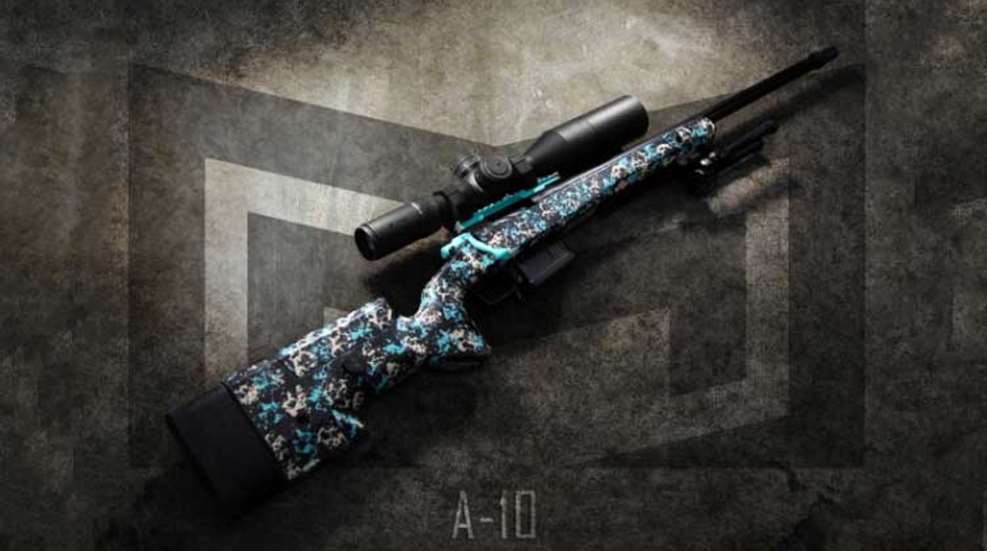 Interest in the sport of Precision Rifle Shooting (PRS) has recently boomed, and McMillan is one of the most-trusted names in the precision rifle game. New for 2019 is the company's A-10 stock designed for women and shooters of smaller stature who want all the benefits of McMillan's popular line tactical stocks but in a more-compact format to facilitate their ergonomic needs.

"We consulted many of the top shooters in the country throughout the research and development process of the A-10," said Britainy McMillan, McMillan VP of Operations. "We wanted to know what the pros would like to see in a precision stock, and the result is the A-10. We feel this is the optimal rifle platform not only for women and other small-stature shooters, but especially for the youth shooter."

The overall design of the A-10 stock, along with the full adjustability in length-of-pull and cheek piece height, provides younger shooters with a stock that can grow into and use all throughout their life.

The A-10 combines a thinner forearm similar to the McMillan A3-5 models with a butt hook that is similar to the A-5 stock along with the sleek lines of the A-6 into a well thought out and well-balanced tactical package. The vertical grip is positioned further forward than other A-series stocks, which allows for a more relaxed, 90-degree trigger finger placement and a shorter trigger reach, making it perfect for shooters with smaller hands.

The grip on the A-10 also has a small shelf that works as a hand stop, allowing for lower fatigue and consistent hand placement. The adjustable buttstock of the A-10 can be shortened to a length-of-pull of just 12 inches, which another accommodate to smaller-frame shooters, and an adjustable cheek riser ensures optimal head alignment no matter the size of the shooter.

More information on the new A-10 stock and everything else new for 2019 from McMillan is available at mcmillanusa.com.