by
Shooting Illustrated Staff
posted on February 3, 2022
Support NRA Shooting Illustrated
DONATE
GiantMouse is the brainchild of Danish designers and knifemakers Jens Ansø and Jesper Voxnaes (Vox), in conjunction with American entrepreneur Jim Wirth. Their innovative knife designs are the result of their close relationship with theircommunity of customers and combine the highest possible production quality with fair prices. Jens and Jesper stand behind every knife, only producing knives that they themselves would carry and use.
The GiantMouse Sonoma V2 knife was first introduced in 2021 in Green and Natural Canvas Micarta, and now it has has gone to the dark side. The V2 is an outdoor working liner-lock knife with rounded scales along with a slim profile and comfortable ergonomics. These features have made the Sonoma V2 a "go-to" folding knife for many outdoor adventurers. the Sonoma V2 packs light but will perform heavy cutting tasks along the way, making it perfect for day-hikes or week-long backpacking trips.
This new version of the Sonoma V2 has black G10 scales, a brass back spacer, and a black PVD Elmax blade. The Elmax blade, with a black PVD finish, is 3.4 inches in length, and 0.138 inches thick. The handle is 4.5 inches long, which gives it an overall length of 8 inches. The Sonoma V2 Blackout weighs in at 3 ounces and has an MSRP of $195.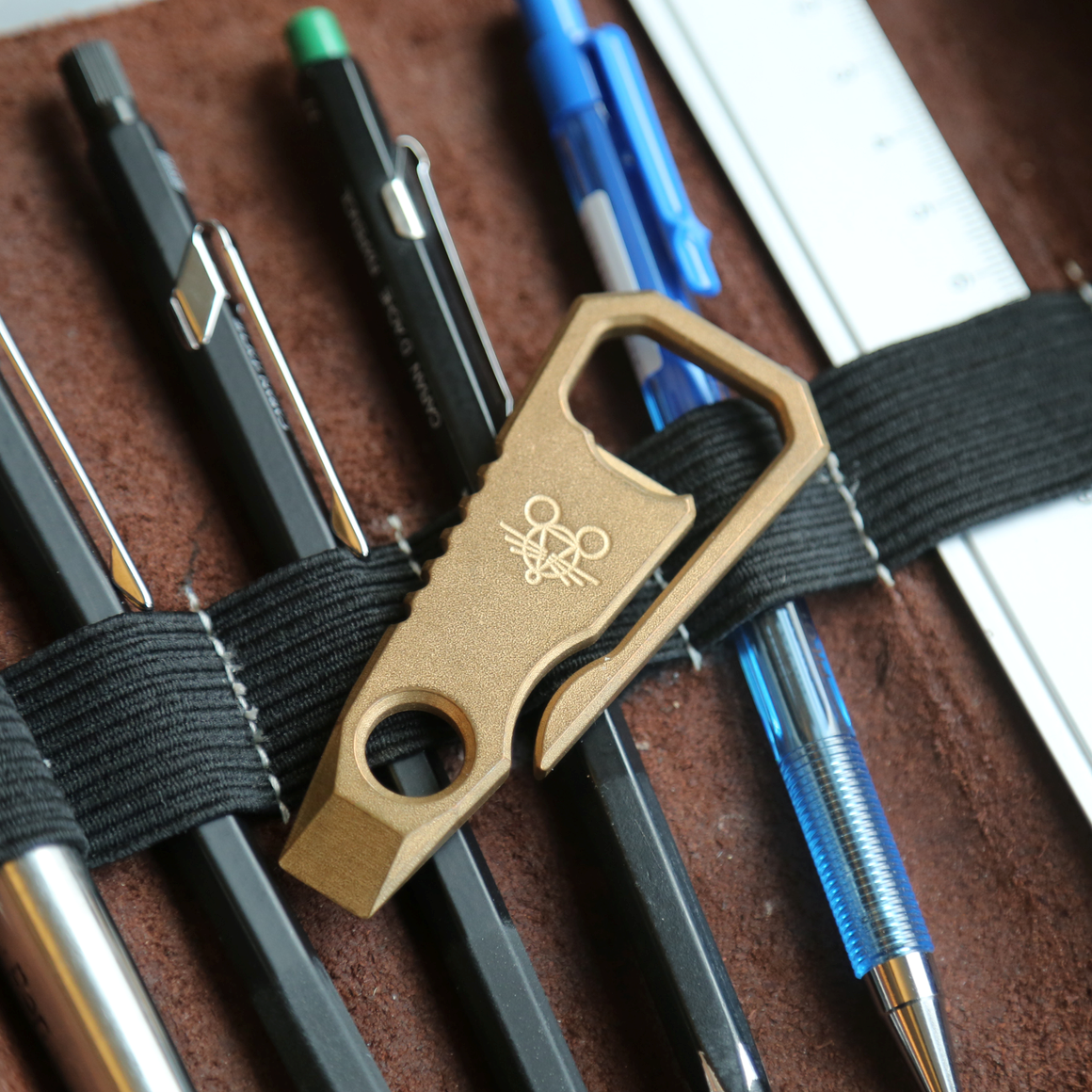 Also new from GiantMouse is the Caplifter / Prybar tool, a multifunctional tool designed by Anso and Vox that is perfect for use as a key fob. Adding a split ring to the Caplifter/Prybar allows you to hang your keys in your pocket using the integrated side clip. Best of all, this combination makes it easy to pop the cap off of a cool drink when it's time to relax after a hard day's work. The Caplifter/Prybar is available in both Bronze and Titanium and is 3/16inch thick, 3.07 inches in length, 1.3 inches in width, and weighs 1.8 ounces. MSRP for the Caplifter/Prybar Bronze is $70.00, and the Titanium version has an MSRP of $75.00.
More information on all of these products is available at giantmouse.com.