Support NRA Shooting Illustrated
DONATE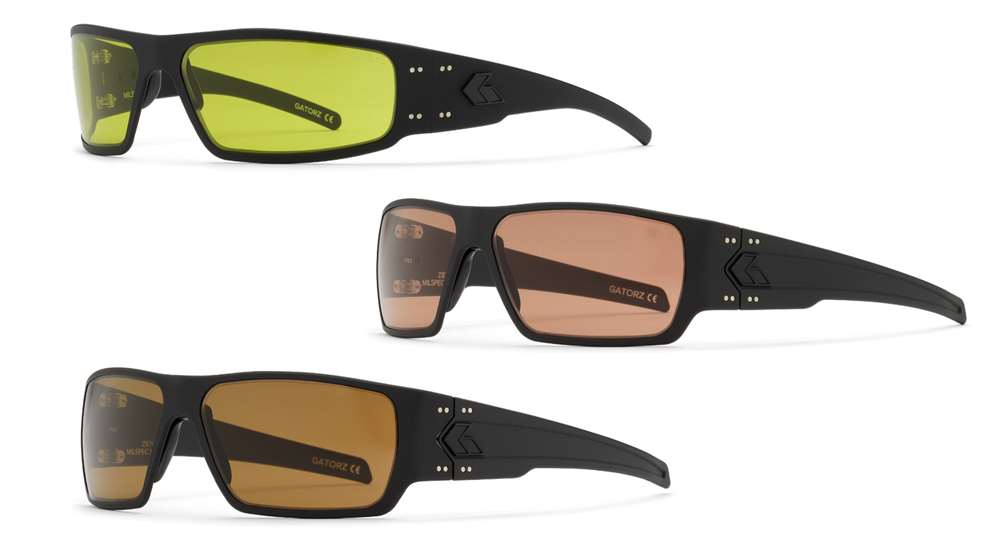 Gatorz eyewear is releasing new pairs of safety glasses with different frames and lens combinations that are meant to protect wearers from harmful laser eye damage in addition to the typical kinds of safety risks that such eyewear is designed to deal with. More than ever, persons in professions such as law enforcement, aviation, and certain military occupational specialties are at greater risk from deliberate or unintentional laser eye damage from chaotic scenarios or malfeasance.
When choosing a pair of Gatorz Laser Defender safety glasses, the wearer has the option of choosing between two different frame styles, the Magnum or Specter, both made of 7075-T6 aircraft grade aluminum—the same material used to manufacture AR-15 upper and lower receivers. The frame temples on either model are thin, as they're designed to work with the use of ballistic helmets and/or electronic shooting muffs. There are two main sets of lens that are available with either the Magnum or Specter frames, a low light lens that have a visible light transmission of 40 percent and a daytime lens with a visible light transmission of 23 percent. There is also a Magnum variant with yellow infrared rated lens with a visible light spectrum of 51 percent.  Both types of lens are available from Gatorz with the choice of different color tones and shades (photochromic lens are also available). All Gatorz Laser Defender eyewear include ANSI Z87.1 and MIL PRF 32432A, Clause 4.8.4 rated ballistic lens. Lens are also hydro-oleophobic, offer UV 400 protection, and come with an anti-fog coating.
Gatorz Laser Defender glasses are hand assembled and made in the United States of America and are backed by a lifetime warranty; they also come with a no-hassle thirty day return policy. Retail pricing for Laser Defender eyewear starts at $240. For more information about the Gatorz Laser Defender safety glasses and other eyewear available for sale from Gatorz, please visit their website at gatorz.com.