by
Shooting Illustrated Staff
posted on May 3, 2022
Support NRA Shooting Illustrated
DONATE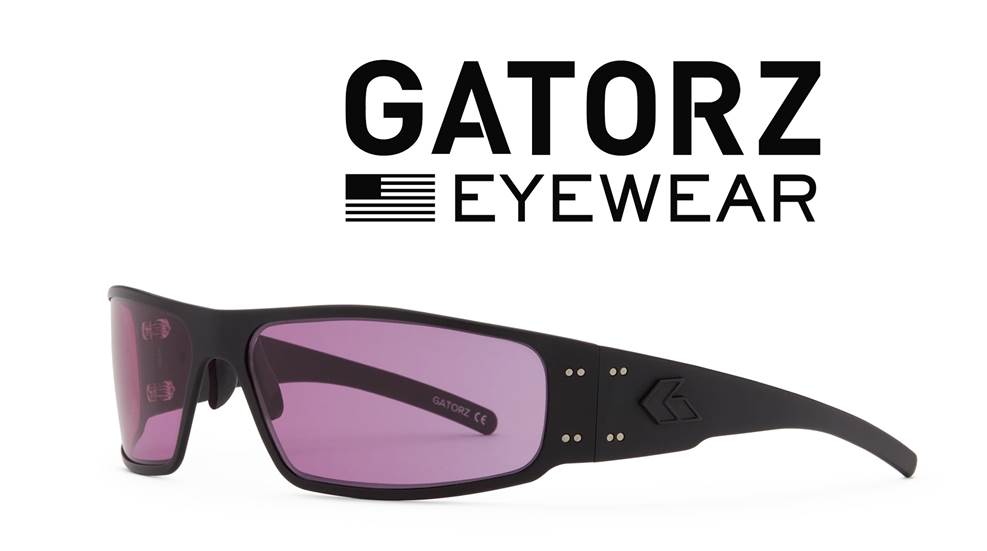 Vision is one of the most precious gifts we humans possess. It is also one of the senses that can be severely impacted by mechanical injury when recreationally shooting. For cops and soldiers in harm's way, the danger to vision drastically increases. Protecting your eyesight should be a priority for everyone – especially those of us who do any shooting.
GATORZ Eyewear is one of the performance eye protection companies that is well-known within the firearm community. The company began making rugged eyewear back in the 1980s and continues to do the same today with its introduction of the GATORZ High Contrast Shooting Lens.
The GATORZ High Contrast Shooting Lens is designed to improve the clarity and contrast of the target and background when shooting. To help prevent eye damage, the lenses meet or exceed the requirements of both the ANSI Z87.1 and MILSPEC Ballistic standards. Each standard has a series of specific tests that are far too boring for this article. However, each is designed to ensure that your eyes are safe from things like debris, hot brass cases and the like.
GATORZ Eyewear offers two versions of the lenses: one for daytime use and the second for low light use. If you are operating at dawn or dusk, like a hunter, or shooting at an indoor range, GATORZ Eyewear recommends the low light variation of the lens. Additionally, the lenses are coated with products to make them resistant to water, fog and even fingerprints.
Currently, the company is offering lenses with four different frames, the Delta, the Magnum, the Specter and the Wraptor. Each of these frames is made from ultra-durable 7075-T6 aluminum for long life in harsh conditions.
Pricing varies and starts at $275. The company does offer discounts for military personnel and first responders. Want to know more about these and other products offered by GATORZ Eyewear? Check out the company's website at https://www.gatorz.com/.