Getting the right read on distance to your target is a vital part of long range shooting, and Carl Zeiss has its new Victory RF binoculars to help speed up ranging and dialing in the right information for your rifle and your ammo so you can make the shot when you need to make it.

The Victory RF binoculars feature a built-in infrared laser rangefinder that connects via Bluetooth to the Zeiss Hunting App for iOS and Android. The app has a built-in ballistic calculator that is pre-loaded with solutions for commercial ammunition, or you can enter in your own information for your load of choice. The Zeiss Hunting App takes the range data from the Victory RF binoculars and computes a firing solution that gives you the needed hold in clicks, MOA, Mil-Dot or inches/centimeters.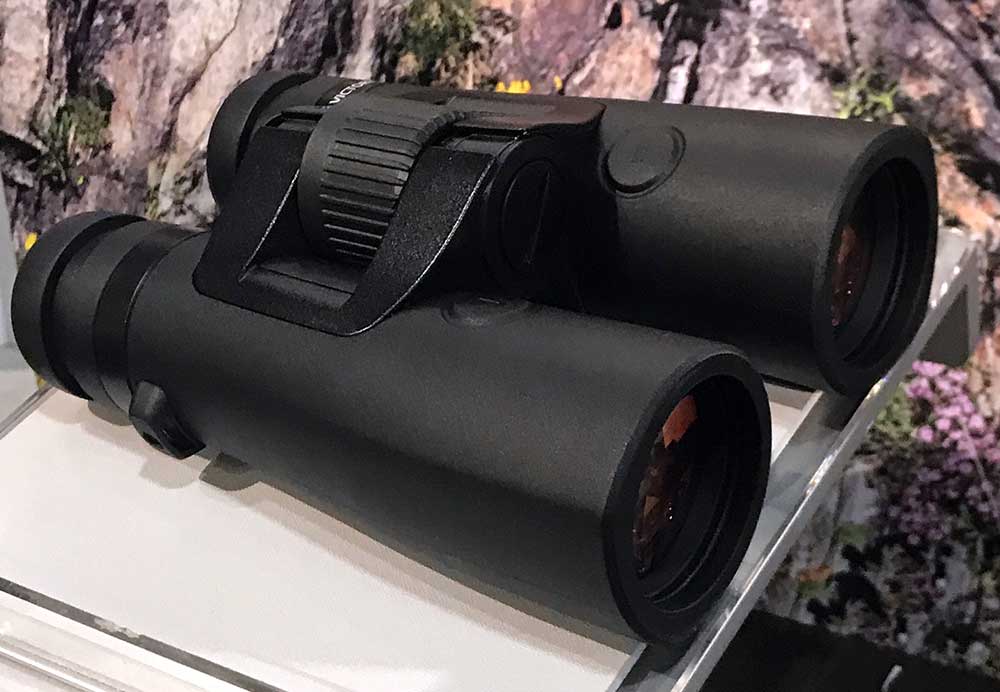 The Victory RF binoculars themselves look, act and feel like a regular pair of Zeiss binoculars. Available in 8x42, 10x42, 8x54 and 10x54 models, they feature Zeiss's top-of-the-line roof prism optics, waterproof housing and adjustable eyepieces. The laser rangefinder is built into the optics, giving the Victory series the same size and heft that you'd expect from a non-rangefinding binocular.

The rangefinder is operated by two buttons on the top the binoculars: One to turn the system on, and another to get a range to the target. All models of the Victory RF have a 2500 yard maximum range and display the distance via an LED readout inside the binoculars themselves.

With MSRPs starting at $3,349, the Victory RF binoculars and the Zeiss Hunting App are a powerful combination for long-range competitors and hunters alike, and can help ease the task of make accurate, repeatable hits on-target with your firearm and ammo of choice.