by
Shooting Illustrated Staff
posted on August 20, 2019
Support NRA Shooting Illustrated
DONATE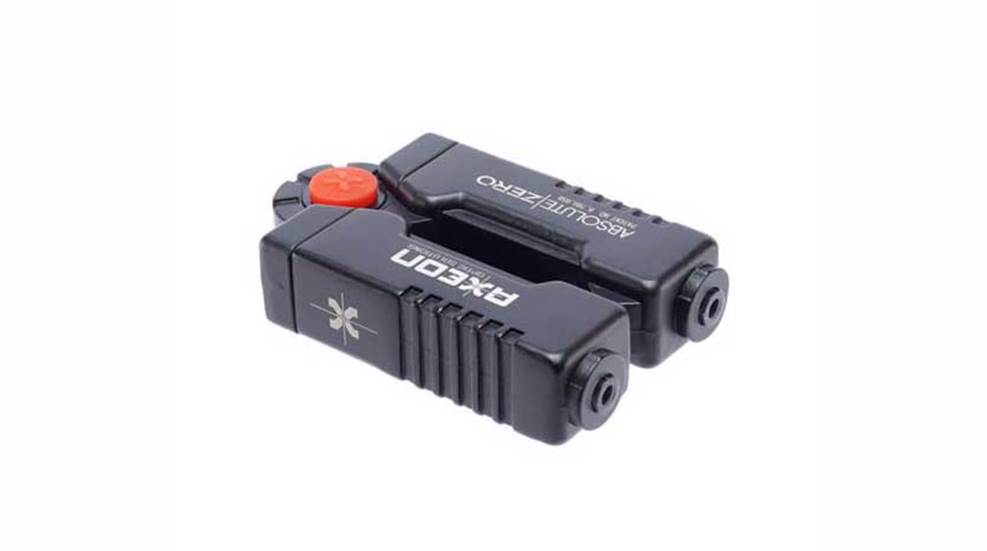 The new Absolute Zero from Axeon Optics takes a proven, patented sighting system for your rifle and makes it absolutely easy. The Absolute Zero uses two precision lasers to guarantee that you hold your rifle in the exact same place while sighting it in, allow you to completely eliminate hold error and establish a zero in just one shot.

The Absolute Zero includes a new mounting system that makes it the easiest, most efficient, and accurate way to find your zero at 25 yards, allowing to zero your rifle at 100 yards with cold-barrel accuracy. The sighting system comes with an adapter, which fits onto the Picatinny or Weaver rail mount on your rifle, and a quick-disconnect mount which allows the unit to mount onto any scope that has a 1-inch or 30 mm tube. Adhesive-backed reflective grids are included with each Absolute Zero, helping to make the red lasers on the unit easy to identify and locate, even in bright, sunlit conditions.

The Absolute Zero uses two lasers to aid you in precisely aligning your point of aim with your rifle's point of impact. Once attached to your rifle and the locations of the two lasers are noted on the reflective grid, a round is fired to establish a point of impact. With the lasers fixed on the original noted locations, the point of aim of your rifle's scope or dot sight is adjusted to correspond with the point of impact, giving you an easy one-shot sight in.

The Absolute Zero saves you time, money, ammo and wear and tear on your firearm, as well as saves your shoulder in the case of lightweight hunting rifles chambered in heavy, magnum calibers. The system works across multiple platforms and calibers and eliminates cant and movement, making it ideal for hunters and professional shooters who depend on cold-barrel accuracy. The Axeon Optics Absolute Zero has an MSRP of $79.99, and more information is available at axeonoptics.com.