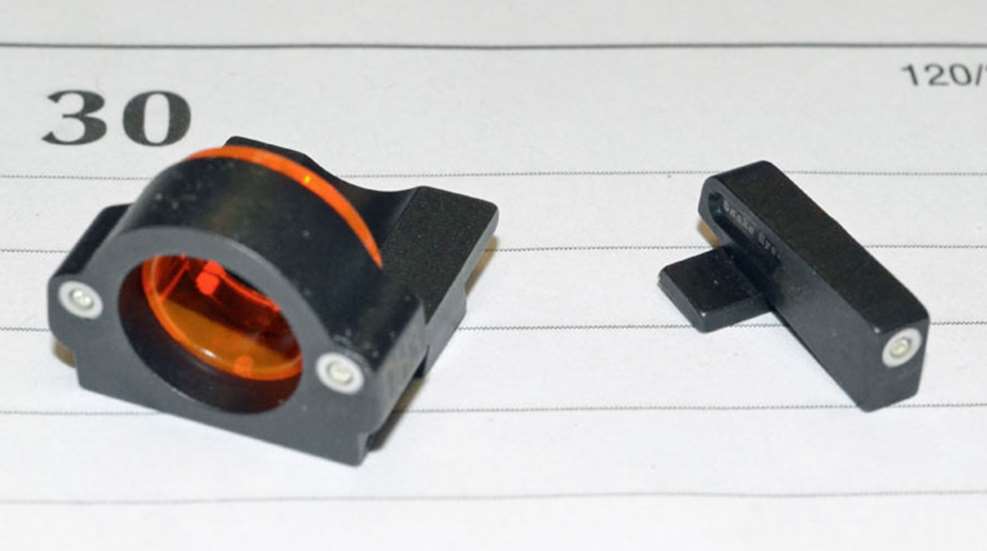 There are many options for aftermarket pistol sights. Everything from low-profile sights to tritium night sights to micro red-dot sights are available for a host of pistols. Dead Ringer has a combination it feels works under all circumstances. Dark, light, day, night; the "Snake Eyes" series offers something for any light level or scenario.
In daytime/full-light situations, front and rear sights have white-outline dots. At night or in low light, these dots reveal a tritium insert that glows in the dark. In either case, there's an orange ring on the rear sight that encircles the front dot to automatically draw the front in alignment with the rear sights.
Both sights are dovetail mounted for simple installation (if you're not comfortable with a sight pusher, a gunsmith should be able to install these while you wait). Metal construction of both front and rear sights allows for a robust addition to your defensive handgun, and the rear sight is compatible with most holster options.
MSRP: $124.99