by
Shooting Illustrated Staff
posted on September 14, 2015
Support NRA Shooting Illustrated
DONATE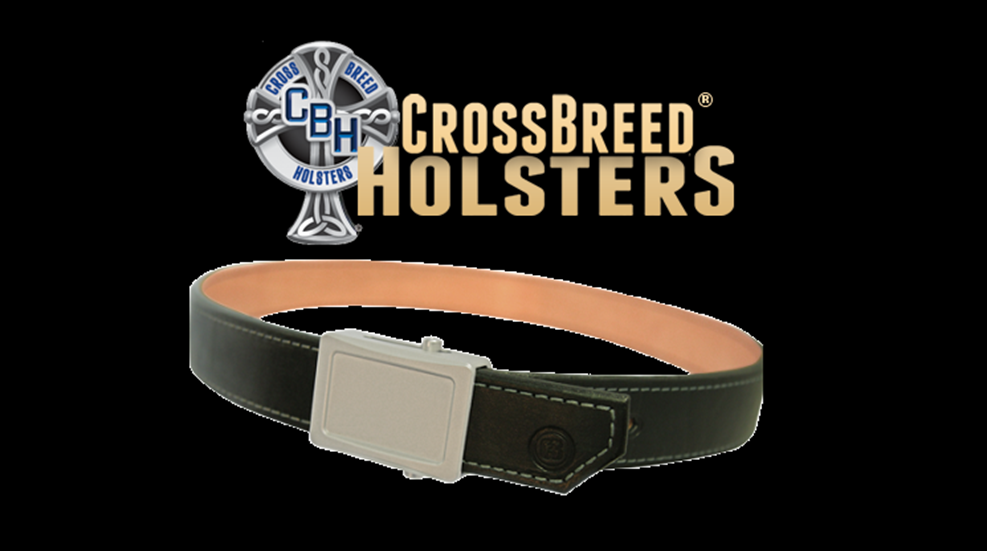 The best holster works better when supported by a heavy duty belt designed specifically for carrying a firearm. The CrossBreed Ares Aegis "Crossover" Belt is a marriage of the best belt materials and the pinnacle of buckle quality.
Starting with the unmatched buckle quality of the Ares Ageis Buckle made from 4oz of bead blasted 17-4PH Stainless Steel, this robust yet refined buckle will last a lifetime.  We match this buckle with a Crossbreed belt to form the perfect cross of style and function.  CrossBreed belts start with hides specifically tanned to the specification of Crossbreed.  Once these hides are in house they are cut into the desired width of belt strips and hand leveled to ensure an even 7 ounce thickness.  Each strip is matched cross grain with a premium 7 ounce leather liner using industrial adhesive.
Each belt is beveled, burnished, and then recessed stitched with 277 thread.  The belts will be approximately ¼-inch thick, resulting in a strong belt with superior support for your carry needs, while still offering flexibility for comfortable every day wear.   The finished and refined look of this belt will find a niche in your dress wardrobe as often as your daily carry.  Because we use the best leather, there is no need for a stiffening insert like a lesser quality belt uses.
Belts are available in 1.5-inch widths.  With no holes in the belt you are able to choose a large range of adjustment. Other options include option of four thread colors and three buckle colors.
MSRP: $89.95.