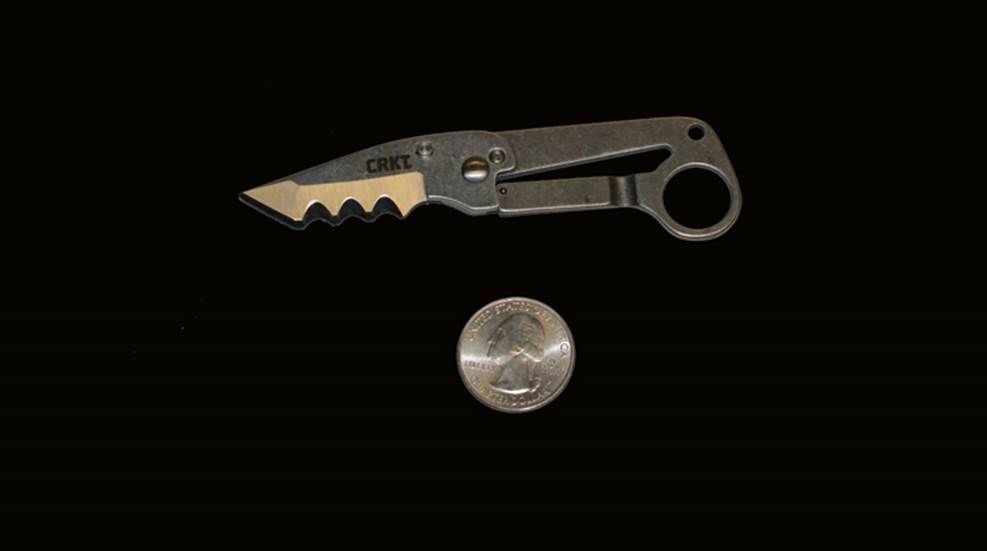 While we generally gravitate to pocketknives larger than the "I could accidentally inhale that" size, for some folks, paring down to the bare necessities is a must. The Niad by CRKT is designed by a world-record holding climber as a bare-bones tool for other climbers.
With a loop sized to allow the Niad to be attached to a carabiner and a simple, two-piece design, the Niad is built rugged and light for extreme use. With a weight of less than one ounce and a simple, sheathless design, it is a go-anywhere design that keeps a cutting blade handy.
It's a great size for attaching to a keyring so that you'll always have a knife handy. We may like to think that a larger pocketknife could serve in a defensive role (and it can, of course), but the reality is we're far more likely to be cutting boxes or opening recalcitrant blister packs than fighting off rampaging hordes. The Niad is well-suited for the former, not quite sized for the latter.
MSRP: $39.99.