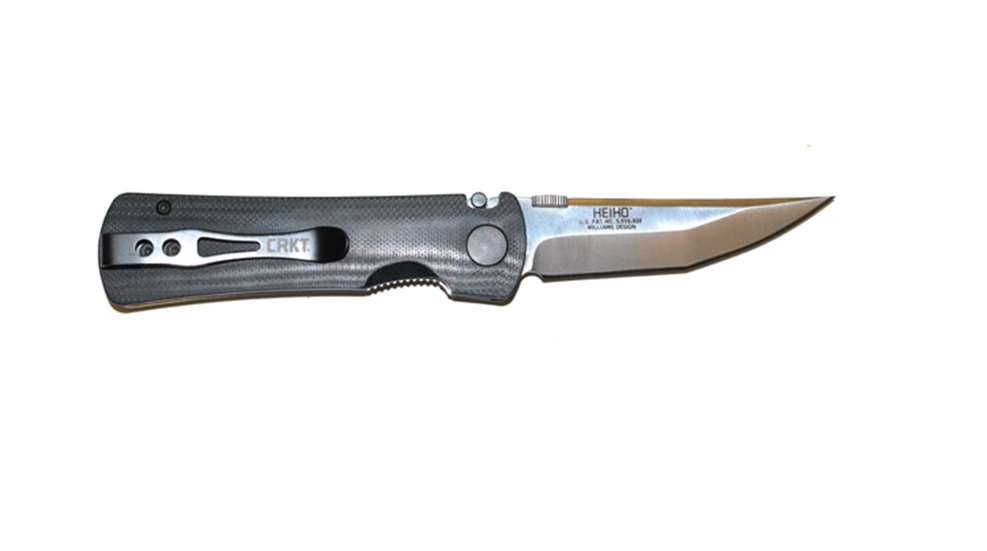 When we featured the CRKT Shinbu earlier this month, we knew the price tag would catch people's attention. The Shinbu is a serious, purpose-built blade designed for Special Forces and specialized operations, hence why Brad Thor opted to include it in his recently released "Code of Conduct."
While getting specs on the Shinbu, the CRKT Heiho appeared in the "you might also like" window on the CRKT website. Intrigued by the design, a little investigation revealed it to have been designed by James Williams (the same designer behind the Shinbu and the Otanashi noh Ken we reviewed last year).
The Heiho is constructed with polished G10 scales and 8Cr14Mov steel, and features a 3.125-inch, modified tanto blade. It features CRKT's LAWKS safety system, which involves a small lever pushed up when the blade is extended that physically blocks the blade from folding. The Heiho also features the company's patented Outburst assisted opening mechanism, which provides for smooth one-handed operation.
Perhaps most notable about the Heiho was the price: $69.99. All the engineering, quality and appeal of a James Williams design at a price that won't leave your pockets empty.