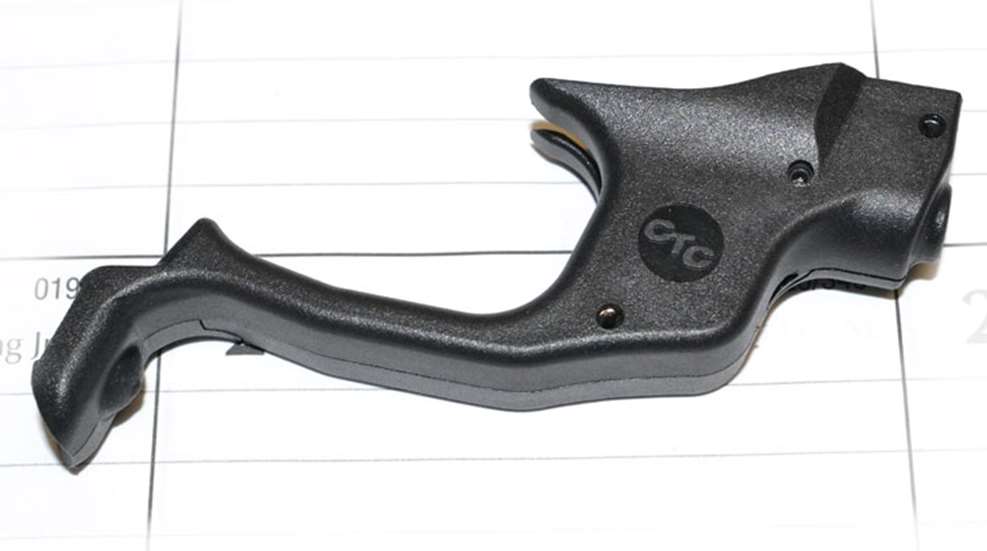 If you like the size of the Smith & Wesson M&P Bodyguard 380, but wanted a laser sight with instant-on activation, your wait is over.
Crimson Trace now offers a Laserguard for the M&P Bodyguard 380 that attaches around the trigger guard (like the rest of the Laserguard line, of course). With a normal firing grip, the laser is activated in the same manner as the Lasergrip and Laserguard line. The standard Bodyguard 380 contains an integral laser, but the activation switch requires a separate motion that, while simple, is more involved than simply grasping the pistol firmly.
A common lament about "pocket pistols" is the tradeoff with rudimentary sights. The Smith & Wesson Bodyguard is better than most to begin with, offering actual front and rear sights that allow a regular sight picture. Adding a laser sight makes the Bodyguard 380 even more useful a defensive tool.
MSRP: $299.