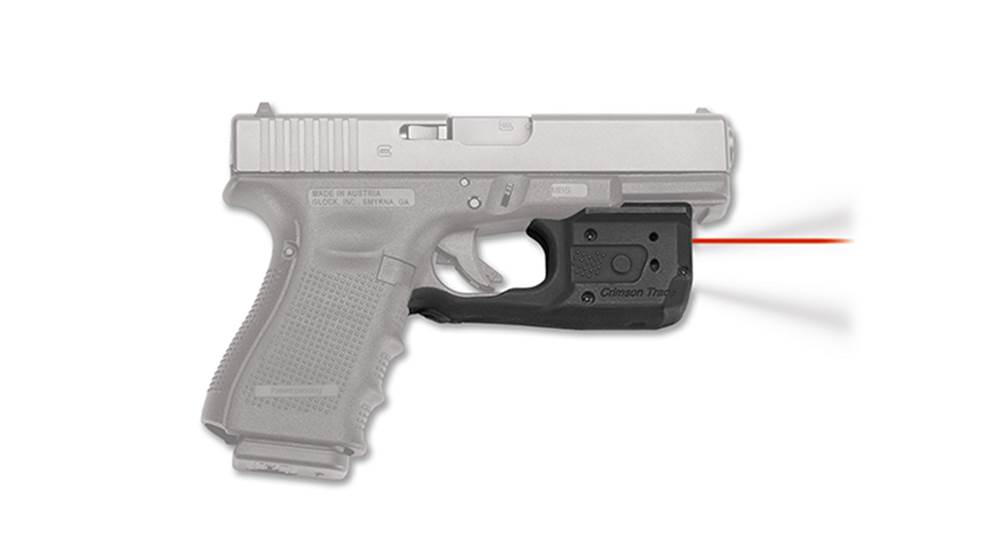 Crimson Trace
announced the addition of green and red Laserguard Pro models to fit full-size, compact and subcompact
Glock
pistols, allowing owners to incorporate both laser sighting and illumination capabilities to their handgun.
The Crimson Trace Laserguard Pro, introduced in 2015, provides users with a red or a green laser that's adjustable for windage and elevation. The Pro also includes a 150-lumen LED white light for target illumination and identification in low-light conditions.
The new models of the Crimson Trace Laserguard Pro are designed to attach to the trigger guards of Glock pistols. To accommodate the different trigger-guard dimensions, the company launched several different models. The LL-807 Laserguard model is designed to fit the following Gen3 and Gen4 Glock models: G17, G19, G22, G23, G31, G32, G34, G35, G37 and G38.
Other models of Glock pistols feature longer trigger guards and must use the LL-810 Laserguard Pro model. These pistols include the Gen3 G26, G27, G29, G30, G33, G36 and the Gen4 G26, G27, G29, G30 and G33.
Crimson Trace also has Laserguard Pro models to fit Gen3 G26, G27, G29, G30, G33 and G36 pistols. For the company's Gen4 lineup, options are available for the G26, G27, G29, G30 and G33.
With every Laserguard Pro model, the company includes installation screws and a battery for operation. The unit is covered under Crimson Trace's Free Batteries for Life program. The suggested retail price on the Crimson Trace Laserguard Pro starts at $279.