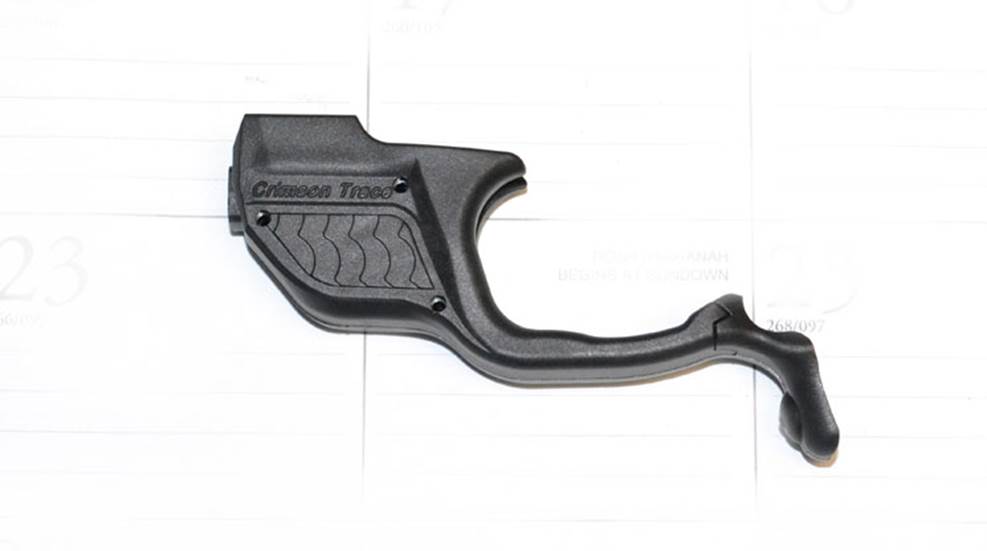 Smith & Wesson's M&P Shield, the company's (nearly) pocket-size-but-full-power handgun, now has a powerful ally in its corner for assisting the concealed carrier in their own defense.
Crimson Trace now offers a green laser Laserguard for the M&P Shield. Released at the end of last month, the Laserguard (part number LG-489G) puts a green laser with instinctive activation on your favorite small-but-mighty handgun.
Powered by a single 1/3N lithium battery and offering 2 hours of run time, the Laserguard attaches to the Shield's trigger guard and is activated by the middle finger of the strong hand. The laser comes on with pressure from a normal firing grip and is factory-sighted at 50 feet. Crimson Trace has partnered with a number of name-brand holster manufacturers to ensure carrying your Crimson Trace-equipped M&P will be as simple as installing the Laserguard unit.
MSRP: $299.