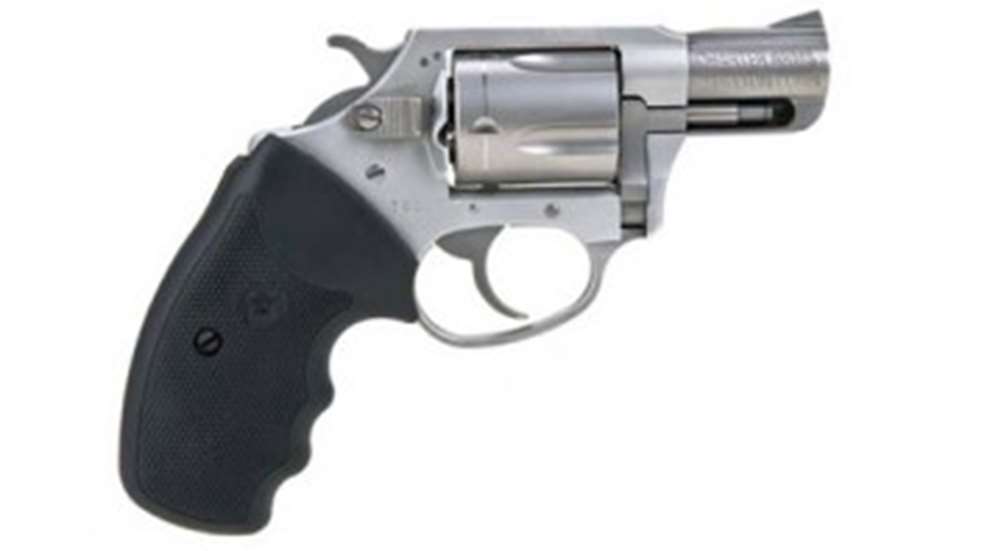 Sister Anita Hart (nun names have been changed to avoid purgatory) wielded a yardstick like a member of the Vatican Guard. If it misfired or things went CQB, out came the 12-inch snubbie hidden behind the crossdraw rosary under her habit.
Being a lefthander in a Catholic school wasn't fun, and somewhere between first and second grade I caught the vespers and started righting with my write hand—something known to affect language skills. The intercession wasn't limited to academics, either. At about the same time a baseball coach vowed he'd make me bat from only the right side, or so my Mother's sermon goes.
To this day I do nearly everything with my right hand, although my writing is obviously still a sinister product of my left. So it's easy to forget that I shoot most handguns slightly better from my "off hand." Add the fact that finding a good pistol designed for lefties is like trying to find a working priest on bingo night, which means nearly everything I test is from my catechist side.
For cloistered lefties, like myself, the Charter Arms Southpaw provides sanctuary. The cylinder and ejector rod swing out to the opposite side so the left-handed contortions (penance) during a reload are no longer required. It's really a reverse-configured version of the company's Undercover Lite. I tested an aluminum-framed Southpaw with a 2-inch barrel chambered in .38 Spl. The five-shot revolver is constructed of aircraft-grade aluminum, has a one-piece frame, and despite its 12-ounce weight, is rated for +P loads. While some companies provide cylinder lockup in only two places, that's not the case with Charter Arms: its revolvers lock up in three.
Even with its small stature—6 3⁄8 inches long, 5 1⁄16 inches tall and 1 1⁄4 inch wide—the gun feels remarkably good. Present-ation is fast, sure and very natural. The grips are comfortable in my medium-sized hands, and tacky enough to ensure good traction with sweaty palms.
The trigger shoe is smooth, but it and the trigger guard are generous enough for gloved operation. Trigger let-off weight in double action was 11 pounds, 7 ounces, with some creep. In single action that figure dropped to 3 pounds, 10 ounces, and crispness and travel felt much better. Grooves atop of the spurred hammer ensure positive grip for single-action mode.
The sights are fixed: blade up front and a notched rear, both aluminum with no fancy inserts or high-visibility paint schemes. The front sight rises only 1⁄4 inch from the barrel, minimizing the chances of a hang up on presentation.
One of the things I really like about this gun, aside from its comfortable feel, is its simplicity. There are virtually no parts to come lose, migrate or get confusing when things are tough. Absent, too, are any adjustable gizmos to unnecessarily occupy my time. It's all business: put it in your briefcase and forget about it until the time comes to present the gun and if necessary, deliver a round. There's not much to become loose or improperly adjusted during your travels.
It may be a little large for pocket carry, but I'd be comfortable in doing so, thanks to a 1960s innovation from Charter Arms. Like all of its revolvers, the Southpaw uses the company's full hammer-block safety system, which will not allow the gun to fire until the trigger is in the fully rearward position.
The American-made revolver has a shrouded ejector rod, fewer parts internally to improve reliability and no cylinder stop to speed reloads. The barrel is threaded onto the frame—something the company says also improves strength—and it has eight-groove button rifling to provide a better gas seal and reduce bullet deformation, thereby improving accuracy.
With a 2-inch barrel, the Southpaw I tested wasn't really about small groups at long range. It's meant to save your life, or that of a loved one, when things get up close and personal. Testing was conducted offhand at 7 yards—about the distance most life-threatening encounters take place—using only .38 Spl. +P loads. The gun was a handful, but more than manageable.
The best five-shot group, discounting one flier, was turned in with Black Hills 125-grain jacketed hollow points at an inch. In a world rife with custom and competition guns, that might not sound wonderful, but the Charter did exactly what it was designed to do—deliver its shots in a pattern tight enough to build confidence and end a life-threatening confrontation. At 15 yards groups widened noticeably, due to sights designed for close encounters, not long range.
Cor-Bon 110-grain jacketed hollow points put a pair of shots through the same hole, but discounting a flier at 7 yards the group still measured 13⁄4 inch. Gold Dot 135-grain hollow points didn't have as many wayward shots as the other cartridges, but group averages were slightly larger.
There were, however, more than 10 failures to fire in nearly 100 shots. It was consistent with all of the different loads, so ammo wasn't the problem. The primers were dented in each case, and all but one of the cartridges went off with a second blow.
Upon inspection, though, it became obvious which atheist gun writer had tested the pistol before it was sent to me. It wasn't just dirty: the area around the firing pin looked like a '50s coal miners lungs, which might explain the problem. I'm not in the habit of polishing every gun before I retreat to the range, but I'd requested the handgun on short notice. I surmise there wasn't much time for cleanup before it was shipped.
If a good Gun Slicking didn't remedy the situation like it did, it's really no problem. All Charter Arms revolvers come with a lifetime warranty, and the company uses only American-made parts in all of its handguns—so waiting for back-ordered parts isn't a concern, either. The Southpaw is also available in a variety of configurations, and the company has recently introduced hammerless versions of its most popular models.
Anyone interested in a good, solid concealed-carry pistol, should take a hard look at the Charter Arms lineup. For those of us graced with left-hand dominance, even if it has been liturgically recessive for too long, the Southpaw may be your best choice.