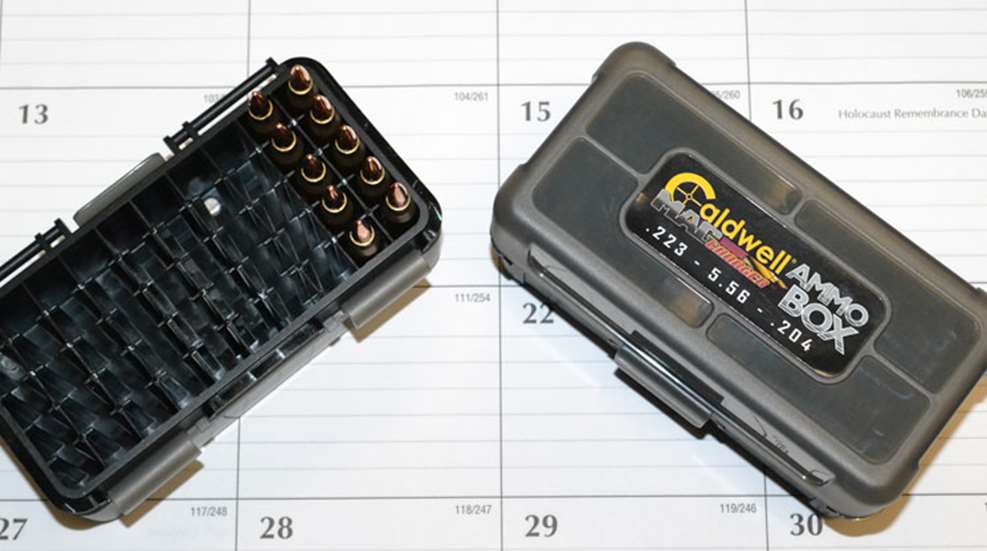 When is an ammo box not just an ammo box? When it can be used to rapidly load your magazines, of course. We profiled the Caldwell AR-15 magazine charger a while back, and the company has introduced these ammo boxes specifically to help in the care and feeding of your AR-15 magazines.
Designed specifically to work with the charger, these ammo boxes hold 50 rounds of .223 Rem./5.56 NATO/.204 Ruger either for loading into the mag charger or for having at the ready. Great for long-term storage (these boxes hold up a lot better than cardboard!), the plastic cover even nests under the box itself when not in charge of that precious ammunition.
Using the ammo boxes with the charger is quite simple. Load the boxes with the ammo pointing up, then invert the charger, match up the rounds with the holes, and tip back. It works even if the ammo box is not 100 percent full - you can load 30 rounds for a standard magazine with ease. It makes filling an AR-15 magazine almost as quick and easy as emptying one.
MSRP: $24.99 (5-pack).