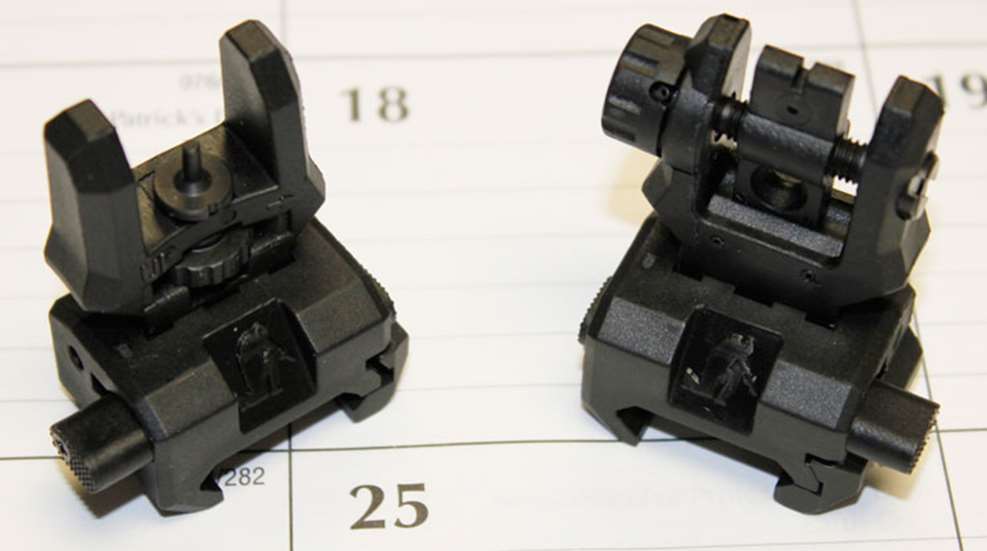 When equipping a rifle with optics, either powered or magnified, having backup sights that won't run out of batteries or have trouble focusing at bad-breath distance is great insurance.
CAA offers a front sight, rear sight and a front/rear sight combo for all your backup sight needs. Whether you have a carbine with an A2-style front sight that you just need a rear flip-up sight, or you have to replace your front sight or you need backup sights on a flattop with accessory rail, there's something to fill that need.
Both the front and rear sights are constructed of a rigid polymer with steel reinforcements and have push-button releases. They both offer toolless adjustment and secure mounting to a rail system using a single steel post. The release mechanism on both sights is ambidextrous and spring-loaded. Each sight weighs less than 1 ounce.
MSRP: $101.50 for the set.