by
Shooting Illustrated Staff
posted on January 20, 2012
Support NRA Shooting Illustrated
DONATE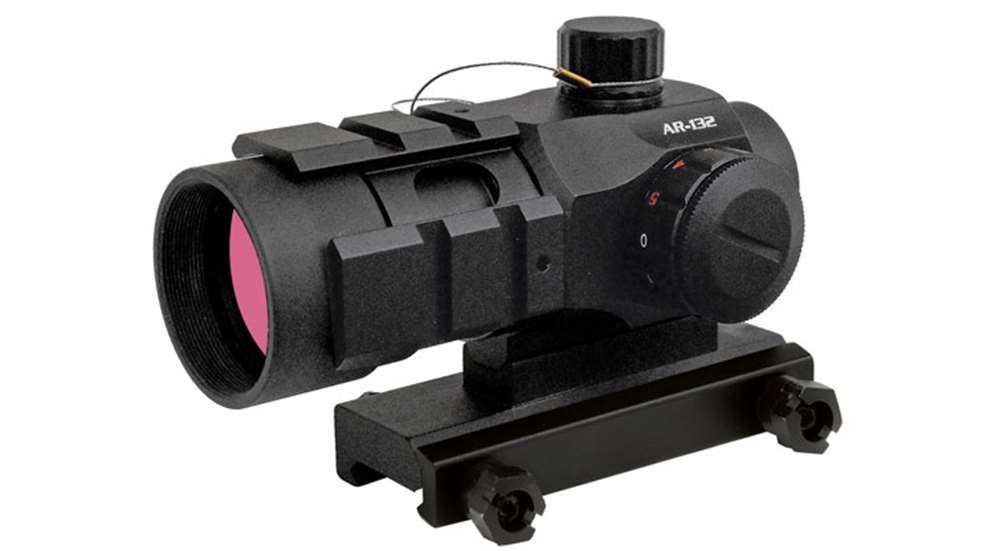 Now there are two more optical options to choose from for the AR rifle platform with Burris' introduction of the AR-132ä and AR-536ä sights.
For quick target acquisition or close-quarters shooting, the new 1X AR-132 is the ticket. Compact and lightweight with a choice of 4 MOA red or green dots, it is ideal for CQB situations. To make certain that the lighting is perfect for each situation, the AR-132 can be set to one of 10 levels of brightness. The AR-132's low mounting system matches up perfectly with most AR configurations.
Bright, crisp images are essential in close-quarters-combat situations, therefore Burris has multi-coated all lenses with its proprietary lens coating. Add the integrated lens covers, three Picatinny rail segments, tethered windage and elevation caps, and you have the perfect close-quarter AR scope package.
The AR-536 is the new long-range sight for the AR platform, and it sets a new standard for performance of a tactical prism sight. With a 5X magnification, the AR-536 makes it easy to acquire targets at distances out to 600 yards, while the 36mm objective lens delivers bright, crisp images in most light conditions.
The new AR-536 features the unique Burris Ballistic/CQä illuminated reticle that can be adjusted to match the lighting condition—day or night. For daylight operation, shooters can choose the black reticle for aiming out to 600 yards, or they can easily switch over to the red or green illumination, to match the ambient light and situation. The five different illuminations settings make it easy to match any and all light conditions.
Ruggedly built, the AR-536 is waterproof, fogproof and will standup to the punishing recoil and abuse of any AR user. The multi-coated lenses, adjustable diopter, integrated lens covers and three Picatinny rail segments make this the perfect companion to any AR. Also, by removing the bottom rail mount, this sight can be readily mounted to an AR carry handle. It is range-ready, straight out of the box.
Both the AR-132 and AR-536 come with a One-Year Warranty. They will be available at retailers in the second quarter of 2012 and will retail for $279 and $399, respectively.