by
Shooting Illustrated Staff
posted on January 25, 2012
Support NRA Shooting Illustrated
DONATE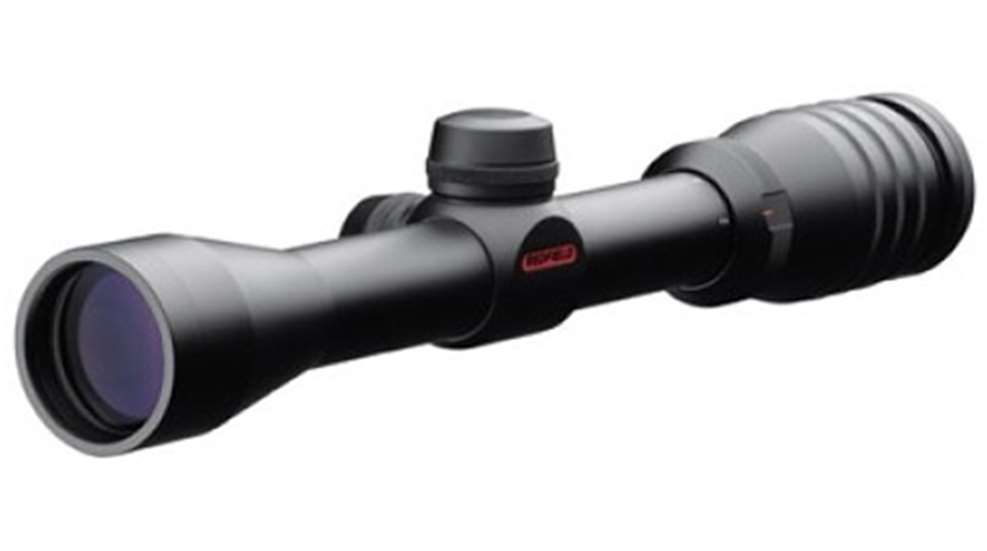 The line includes five riflescope magnifications as well as a scope for crossbow hunting.
Revenge is the second Redfield-branded riflescope from Leupold & Stevens, Inc., joining the popular Revolution introduced in 2010. The new Accu-Ranger Ballistics System is unique to Revenge riflescopes. It allows hunters to determine the distance to commonly hunted animals and helps enhance shooting accuracy at longer ranges-out to 600 yards-without taking eyes off the target. With Accu-Ranger, there is no need to go back and forth between scope and rangefinder when setting up for a shot.
Revenge riflescope magnifications include 2-7x34mm, 3-9x42mm, 3-9x52mm, 4-12x42mm and 6-18x44mm. The Accu-Ranger system is available in all riflescope models except the 2-7x34mm. In addition, the Revenge 2-7x34mm ABS Crossbow scope comes with the Accu-Ranger Crossbow reticle.
"The Redfield Revenge is an all-new, one-of-a-kind series of riflescopes featuring our exclusive new Accu-Ranger Ballistics System," said Pat Mundy, communications manager for Leupold & Stevens, Inc. "These riflescopes continue the Redfield tradition of top-notch optics priced within the means of most every hunter."
With Accu-Ranger, the hunter simply uses the riflescope's power selector ring to bracket the animal's torso between the horizontal line of the reticle and the bottom of the top post. After determining the yardage from the reticle numbers, the hunter zooms the scope up to its highest power, and then uses the appropriate aiming point to shoot. Specific Accu-Ranger reticles include the Hunter, Sabot, Varmint and Crossbow. Other reticle options for Revenge riflescopes include the 4-Plex and Fine Plex, depending on model.
Additional riflescope features include:
Fully multicoated lens system for outstanding image brightness, clarity and resolution. Performs well in low-light conditions.Pop-up, resettable 1/4-MOA windage and elevation adjustments. Ensures adjustment precision and reliability, and a wide range of adjustment travel.Fast-focus eyepiece. Makes reticle focus easy to achieve and maintain.
Revenge riflescopes have a one-inch maintube and are nitrogen filled to make them waterproof, fog proof and shock proof. Exhaustive testing in the factory and field ensures the riflescopes' reliability and durability. They are covered by the Redfield Limited Lifetime Warranty.
Manufacturer's suggested retail prices range from $139.99 to $269.99. For more information, visit www.redfield.com or call 877-798-9686.