by
Shooting Illustrated Staff
posted on January 27, 2012
Support NRA Shooting Illustrated
DONATE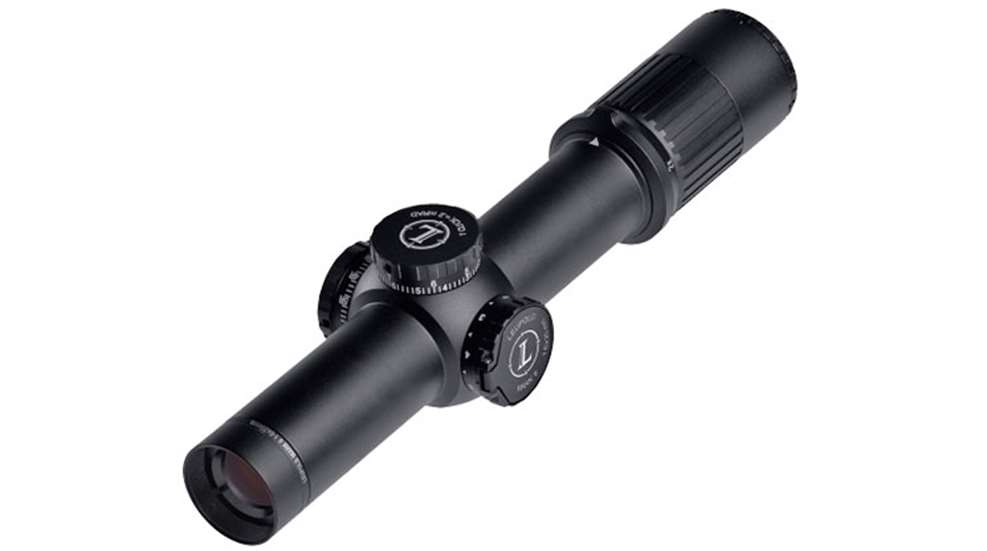 The scope's powerful 6x zoom range provides an expansive field of view and rapid target acquisition at low magnification, as well as outstanding long-range target engagement at higher powers. Reticle options include the CMR-W 7.62 and CMR-W 5.56, which enable both speed and long-range precision for shooters using 5.56 and 7.62 carbines, Designated Marksman or patrol rifles.
"Whether you're on the battlefield or in a three-gun competition, our new Mark 6 1-6x20mm riflescope packs all the optical performance and versatility you need in an extremely compact, efficient package," said Kevin Trepa, vice president, tactical division for Leupold & Stevens, Inc.
The Mark 6 1-6x20mm features illuminated front focal plane reticles that are visible in daylight and allow for accurate ranging and shot correction at any magnification and in various light conditions. With seven illumination brightness settings, the scope is compatible with night vision devices. Off positions between each setting also help extend battery life and make returning to the preferred setting nearly immediate.
Other key features:Compact size: 10.3 inches long; weight is 17 ouncesWide field of view (linear): 105.8 feet (1x) - 19.3 feet (6x) at 100 yardsRugged 34mm maintube and 6x erector system provide more than 37 milliradians of total adjustment
The Mark 6 1-6x20mm riflescope also features new M6C1 adjustments:0.2 mil-per-click elevation adjustments (M6) that allows for easy and precise correctionsAuto-Locking low profile Zero Stop (C) to eliminate accidental movement in the fieldone-turn (1) zero stop elevation and windage dial providing 11 mils of elevation travel in a single rotation
Mark 6 1-6x20mm riflescopes have a matte black finish and are filled with an Argon/Krypton gas blend, making them second-generation waterproof, fog proof and shock proof. Covered by the Leupold Mark 4 Warranty, the scopes undergo arduous environmental and impact testing to ensure they meet the highest quality standards for durability and dependability.
For more information, call 1-800-LEUPOLD or 503-526-1400; or visit www.leupold.com.
Supported by a team of dedicated engineers, the Leupold Tactical Optics staff works with American warfighters, law enforcement personnel and competitive shooters to design and build products that meet their needs. Currently, more long-range Leupold Tactical Optics are in service with the U.S. military than any other brand.