Each of the four new Browning hearing-protection devices is designed to protect the shooter from the harmful sound levels of firearm shooting while also being comfortable to wear. The new styles include the NDR Hearing protector, Eclipse Hearing Protector, Behind the Head Protector and the Banded Plugs.
The HDR Hearing Protector is Browning's best hearing earmuff, with a decibel reduction of NRR 37db. The padded and adjustable headband along with the soft foam earcups allow the HDR Hearing Protector Earmuffs to be worn comfortably all day on the range.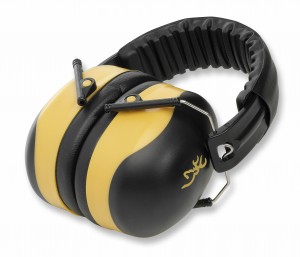 The Eclipse Hearing Protector showcases Browning's unique corporate design. The earmuff style design features an adjustable padded head band that compacts down for easy storage. The Eclipse Hearing Protector also comes with padded ear cups and has a decibel reduction of NRR 31 db.
For shooters who like to wear ball caps while shooting, the Behind the Head Hearing Protector headband is designed to fit behind the shooter's head. The contoured cup design is compact, lightweight, and has a decibel reduction of NRR 22db.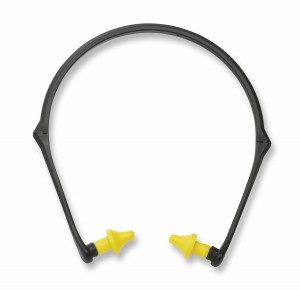 The foam earplugs on the Banded Plug contour to your outer ear canal for a comfortable fit and a decibel reduction of NRR 22db. The plastic headband fits comfortably around the shooters neck or head. The foam plugs are removable and the Banded Plug comes with one set of replacement foam ear plugs.
Suggested retail value of the HDR Hearing Protector                         $39.99
Suggested retail value of the Eclipse Hearing Protector                     $29.99
Suggested retail value of the Behind the Head Hearing Protector    $29.99
Suggested retail value of the Banded Plugs                                           $9.99