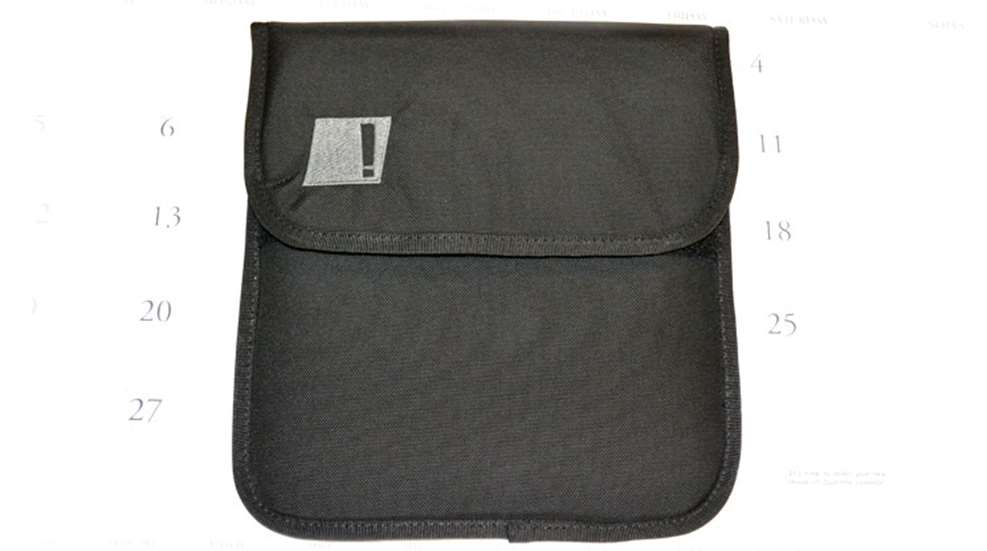 We mentioned Blackhawk's Under the Radar line earlier this month with the cell phone pouch, and you can be certain the company has more in this line that may interest you.
The Under the Radar iPad Pouch is built with the same "Zero Trace" technology as the cell phone pouch, but sized to hold an iPad or similarly-sized tablet. It blocks against incoming attempts to access data in addition to safeguarding any items with RFID tags that might be stored inside.
Equally important is the thick foam padding that lines the pouch. Unwanted intrusion or data-mining is bad, but it's less-common than the most prevalent misfortune likely to befall a tablet: butterfingers. The foam protects against shock in an analogous manner to how the "Zero Trace" prevents intrusion: by stopping the event before it gets to your device.
MSRP: $34.99. Available colors are black, black, black and black. Black to be available in early 2015.