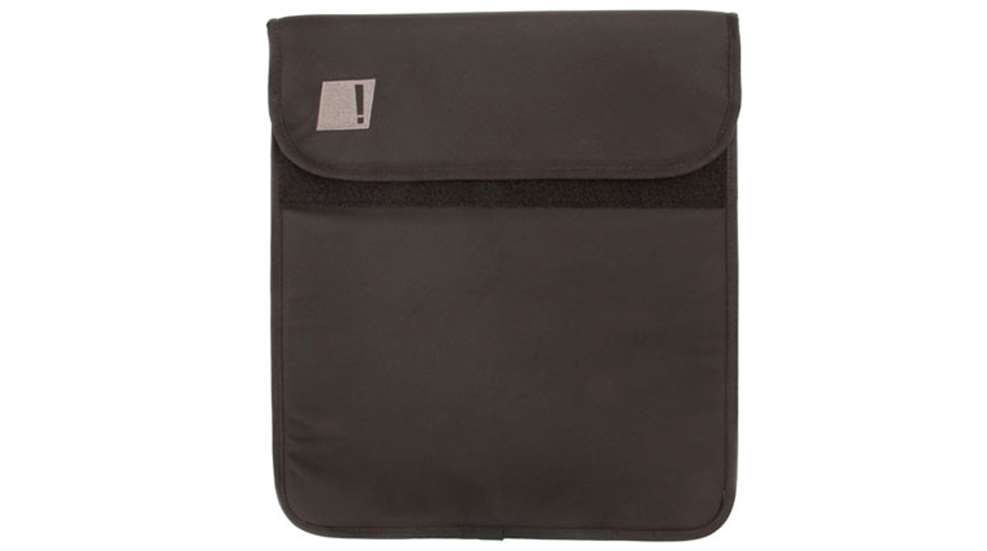 We've covered the Blackhawk line of Under the Radar products previously, including the cell phone pouch and the iPad pouch.
The 17-inch Laptop Bag progresses up the food chain, so to speak, and offers the same "Zero Trace" protection for your 17-inch screen laptop computer (a smaller laptop pouch is available for laptops with 15-inch screens or smaller). While cell phones and tablets are becoming more and more the guardians of our personal information, the laptop is still the most likely to contain the most pertinent information a hacker might seek.
From spreadsheets with banking information to browser histories with credit card numbers, there's much to protect in your laptop computer. Have a tax program installed? Save your return electronically? It's a good idea to physically protect that information along with cyber protection. As we often say in the self-defense game, two is one, and one is none. Better to have multiple layers of protection.
MSRP: $44.99 (15-inch screen version, too)