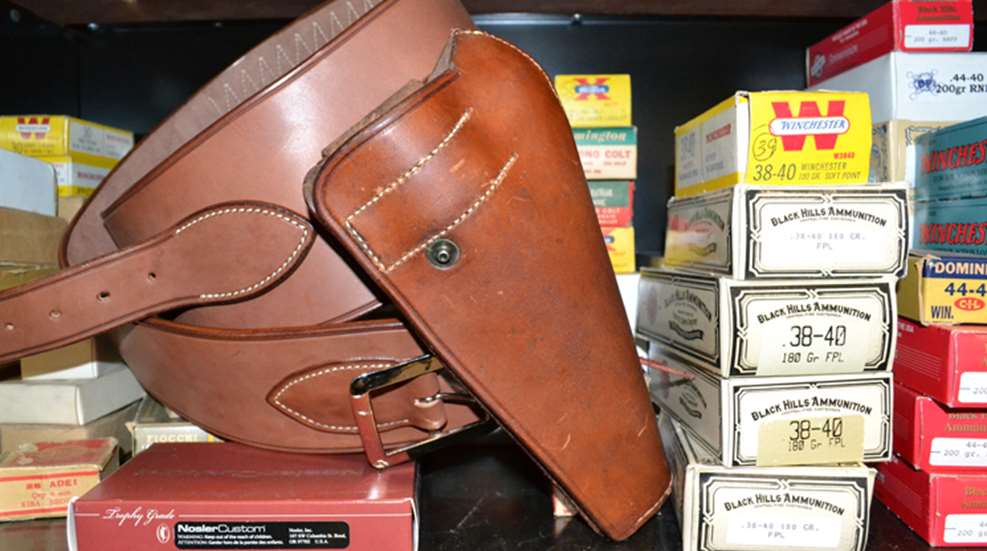 What's the downside to Kydex a holster? You can't refurbish Kydex. You can, however, refurbish leather—even vintage gunleather from bygone makers. Case in point: Not long ago I found an ultra-rare, left-hand, Berns-Martin buscadero-style rig on eBay.

The holster possessed a Calhoun, MS, maker's mark, which dates from 1909-1930s. The holster featured the best in leather working with a unique design.
Originally intended as a field holster that protected the revolver from the elements but provided for speedy access, the Berns-Martin pouch-like, front-opening design from the 1930s eliminated having to raise the pistol completely when drawing, thanks to a spring that contoured the rear of the cylinder and held the pistol in place. Drawing simply involved grasping the butt and pulling the pistol through the opening in the front, in a rocking motion. Covered with leather and securely positioned inside the holster, the spring positively retained the gun until the handgunner grabbed the exposed butt and popped the gun out. When carried, the holster kept the butt where you could get to it, but the remainder of the gun was protected from the elements.
Cracked with the patina of age and assorted degrees of neglect, the holster was in need of restoration and repair. Stitching that covered a portion of the spring had dry-rotted over time, which left bare-metal exposed inside the holster. What's more, several of cartridge loops along the belt were completely split and beyond salvaging. Overall, the belt was usable, but the original user possessed a wasp-like waist, eliminating any chance of the belt completely encircling my mid-section. But, the solution was simple.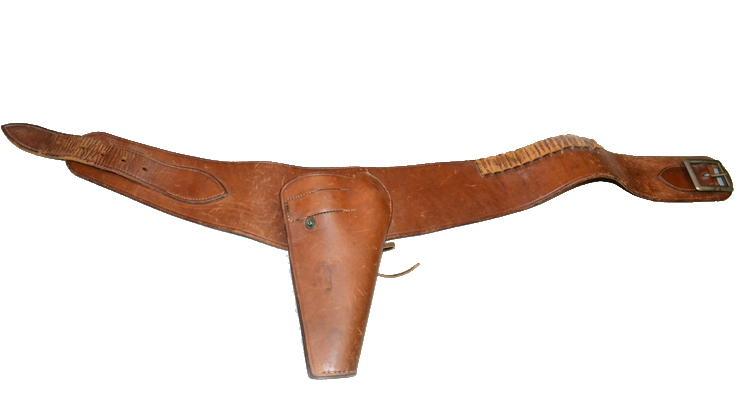 I contacted Karla Van Horne of Purdygear, who specializes in making hand-crafted holsters whose designs are influenced by similar designs from the days of old. Upon hearing of my find, she offered to not only handle the holster's cleaning and necessary repairs, she duplicated the design of the original belt and made a matching buscadero-style cartridge belt.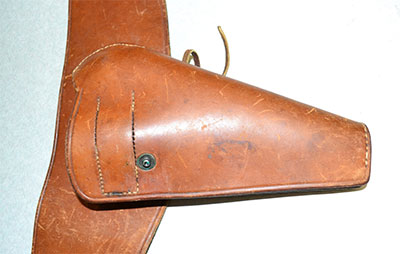 Purdygear offers more than a new spin on the vintage gunleather designs from the past. It can breathe new life into old holsters, making them fit for duty once again.