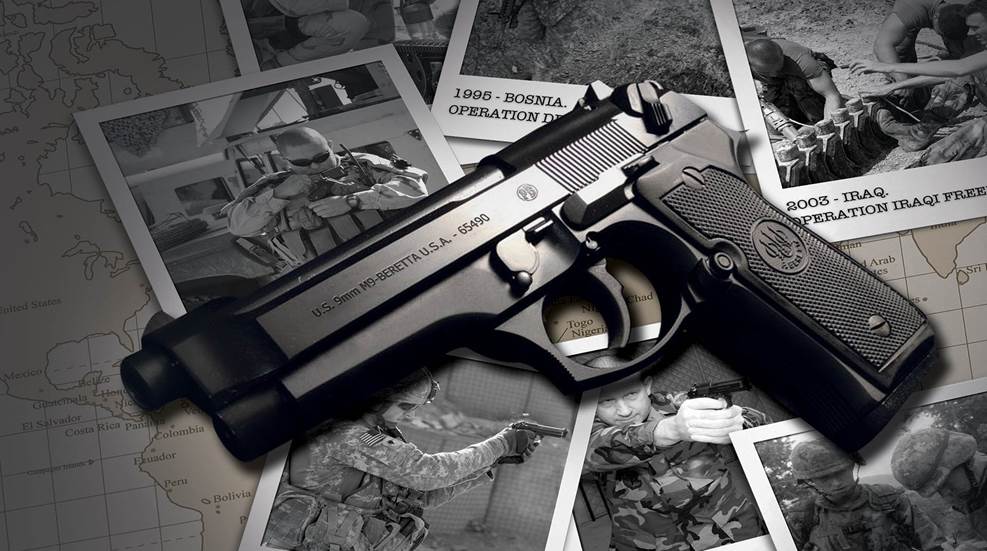 The first week of September closed a chapter on small arms for the United States military. Beretta USA marked the occasion with a simple note on its Facebook page with little fanfare, no press release scheduled and characteristic modesty when asked for more details.
"Last week marked an end of an era for Beretta USA," the company posted on Sept. 7. "The Beretta USA team in Gallatin, TN, packed and shipped the last Beretta M9 pistol for the U.S. Armed Forces contract. Thank you to every Beretta USA team member who, over the last 36 years, has proudly manufactured the M9, and especially to all our brave servicewomen and men who have carried the M9 in their service to the United States of America."
The M9 came about as the search for a new sidearm began sometime in the 1970s. Issued handguns at the time were painfully absent any short of modern features, their age was showing and the vast the majority were Colt 1911A1s. Although the gun is an undeniably timeless design, it was quickly approaching its centennial and, although versatile enough to help win World War II, relatively resistant to easy and cost-effective upgrades.
It was also chambered in .45 ACP. Regardless how you feel about that cartridge and its performance compared to the 9 mm NATO, there are logistical advantages in ammunition commonality with NATO allies. In times of crisis that advantage can be a decided one.
After exhaustive trials and a lot of delays, the U.S. military announced in January of 1985 the Beretta 92-SB-F was its new and official sidearm. The initial order was for 450,000 pistols that ultimately went to the Army, Air Force, Marine Corps and Coast Guard units.
In January 2017 the U.S. military announced the M9 was being retired. SIG Sauer P320 versions are now being field by our troops wearing the military designations of M17 and M18.