by
Shooting Illustrated Staff
posted on December 18, 2014
Support NRA Shooting Illustrated
DONATE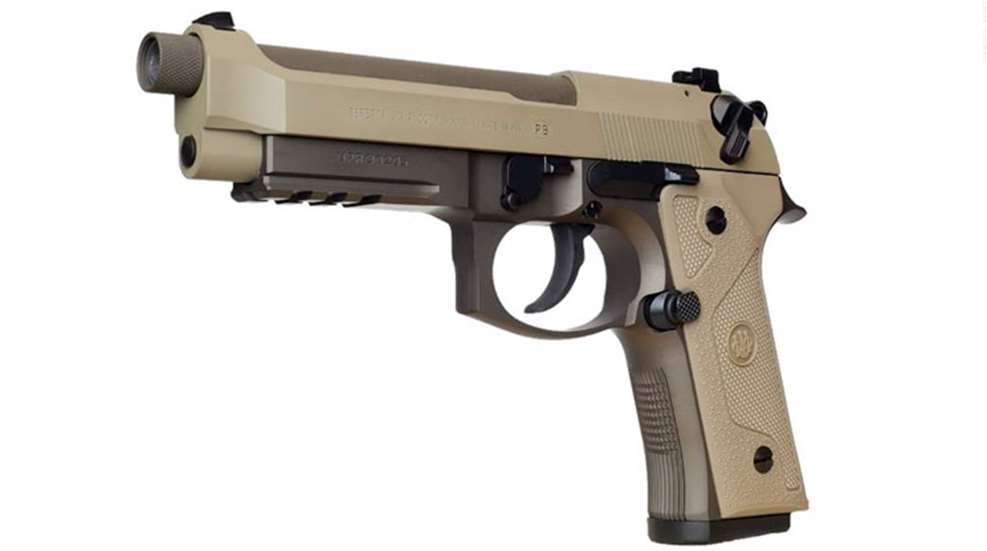 After delivering over 600,000 M9 pistols to the DOD and on the heels of being awarded a new contract for up to 100,000 M9s, Beretta USA announced today the presentation of the M9A3 to the US Army. The M9A3 introduces major improvements to the M9 that will increase the operational effectiveness and operational suitability of the weapon. The improvements include design and material enhancements resulting in increased modularity, reliability, durability and ergonomics. They are being submitted via an Engineering Change Proposal (ECP) in accordance with the terms of the current M9 contract.
Made in the U.S.A. by an American workforce since 1987, the M9 has been the sidearm of the U.S. Armed Forces for nearly 30 years; serving with U.S. service men and women in training and combat operations throughout the world. The M9A3 is designed for the next 30 years—delivering 21st century capability and features while increasing usability and reliability.
"The M9A3 represents the next generation military handgun utilizing the best of the legacy M9 combined with proven COTS modifications that increase performance and durability" stated Gabriele de Plano, Vice President of Military Marketing and Sales for Beretta USA. Mr. de Plano added, "After listening closely to the needs of U.S. Army and other Service small arms representatives, we determined the M9, much like its counterpart legacy weapon systems (M4, M16, M240, etc.), was capable of being upgraded through material and design changes. The resulting M9A3 we are offering to the DOD will likely cost less than the current M9 and answer almost all of the Services' enhanced handgun requirements."
The M9A3 features a thin grip with a removable, modular wrap-around grip, MIL-STD-1913 accessory rail, removable front and rear tritium sights, extended and threaded barrel for suppressor use, 17-round sand resistant magazine, and numerous improved small components to increase durability and ergonomics, all in an earth tone finish.
"Furthermore, the M9A3 benefits from having a law enforcement and commercial variant that will be launched at S.H.O.T. Show 2015 in Las Vegas, NV" stated Rafe Bennett, Vice President of Product Marketing for Beretta USA. Mr. Bennett added, "The M9A3 offered to the DOD is the exact gun that consumers will be able to purchase in the second quarter of 2015."