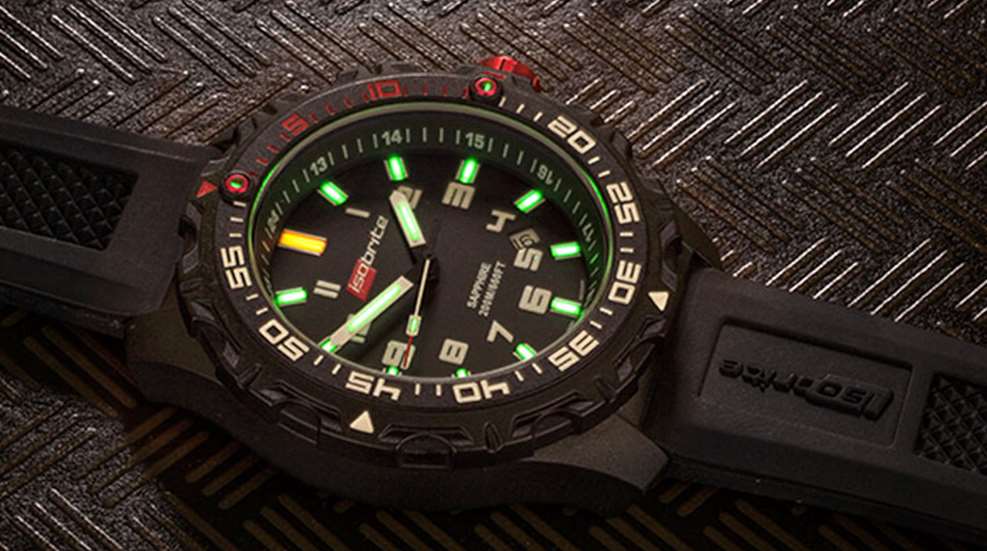 I've always been a fan of watches, and the apparent high-quality and robust design found in ArmourLite watches led to me becoming an instant fan of the brand.
So what is it that sets the ISOBrite apart from other ArmourLite offerings? First of all, it's the company's first offering to feature a carbon-reinforced polymer-resin case, instead of one constructed from stainless steel. The end result is a much lighter watch than typical chronographs. But don't think for a minute (no pun intended) a mere change in material would jeopardize the reputation for ultratough products for which ArmourLite is known. For those unfamiliar with the brand, the company's primary claim to fame involves the licensing of a mil-spec version of Gorilla Glass—an extremely durable, scratch-resistant and shatterproof compound used in the construction of high-end PDAs—in ArmorLite watches as ArmourGlass.
A conversation with ArmourLite distributor Jack Roman of Tuff-Writer Tactical Pens and Watches revealed the ISOBrite has more than a new case. The watch sports a scratch-resistant sapphire crystal instead of its namesake glass, since ArmourGlass requires different case construction. These departures results in a lightweight watch with a more traditional design.
One look at the ISOBrite, and it becomes instantly apparent that the watch gets its name from the T-100 tritium illumination. Unlike the T-25 tritium found in most tactical watches, the ISOBrite contains the same amount of low-level radioactive isotope found in firearm sights, resulting in a display two- to four-times brighter than similar offerings. The end result is a tactical timepiece possessing the rock-solid construction and accuracy that a Swiss 715-Li Ronda quartz movement can provide, along with a 10-year battery life. Its matching black face consists of brilliant green and orange markers that are legible even in complete darkness. An ultralightweight case makes the ISOBright feel smaller than the dimensions initially suggest—in spite of the watch's large 47 mm case—resulting in a product that is svelte and stylish.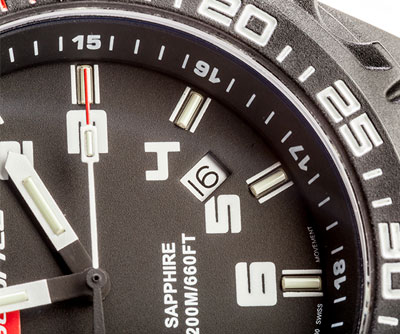 Large, easy-to-read white numbers and matching hour/minute/second hands add another eye-catching dimension of color and contrast, not to mention a no-nonsense appearance. The face's  inner circumference contains 24-hour markers, while on the outside, white and red adorn the unidirectional, graduated, ratcheting diver's bezel. Thanks to an integral O-ring, the ISOBrite boasts water resistance to 200 meters and the watch's red-colored crown contains a double O-ring seal for an added layer of protection.
The ISOBrite ships in an attractive zippered-nylon travel case and includes a rubber strap (complete with double keepers) and an extra nylon band—both of which are large and provide a comfortable fit.
If you're looking for a tactical timepiece that offers a blend of practicality-based features and uncompromising legibility in a variety of light conditions, the ArmourLite ISOBrite makes an excellent addition to your concealed-carry complement. MSRP: $499; (888) 355-4366, armourlite.com