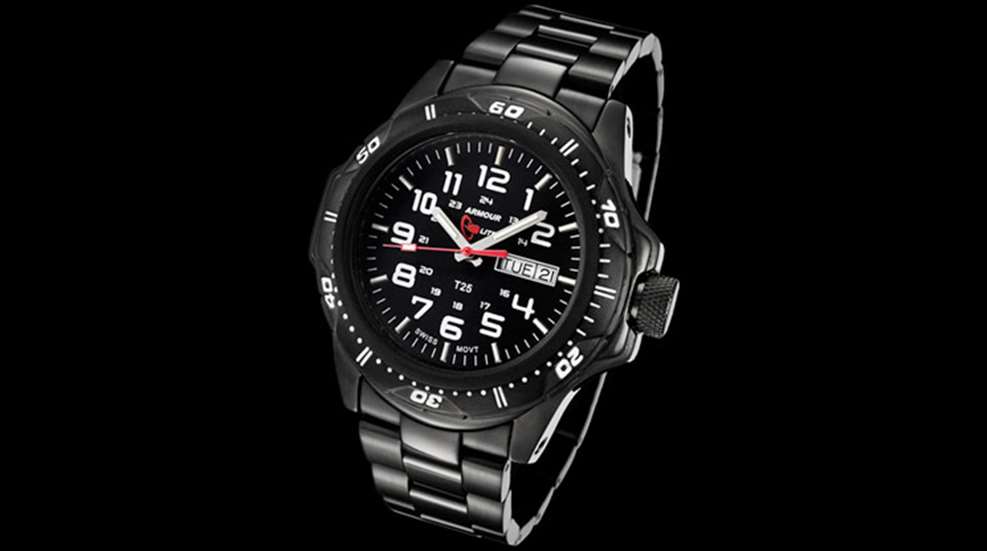 Typically perceived more as stylish accessories to one's ensemble these days, watches are rarely thought of as tools any more—a convenient means of keeping track of time while practicing a trade or being on the go. Of course, that's not to say they don't have their place in the realm of fashion. After all, it could be argued that "Miami Vice" Detective James "Sonny" Crockett's Rolex was just as much an instrumental tool in his undercover dealings with drug dealers as his Armani and Versace sport coats, and Bren Ten pistol.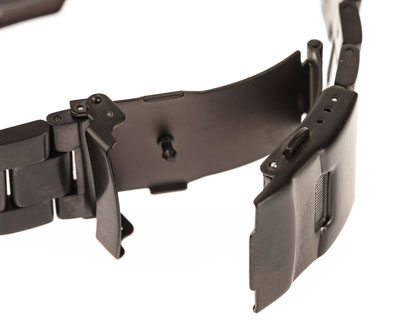 Fortunately, for those of us who still rely on a watch as a vital tool, the ArmourLite Professional AL46 is just one example of how rock-solid construction, durability and the inherent accuracy of Swiss quartz movement can be blended to offer a tactically oriented timepiece. The AL46 is specially designed to meet the demanding needs, and function in the dynamic environments of, law enforcement and military personnel, first responders and civilians who frequently answer the call of the wild in their spare time.To accomplish this, the company challenged a specialty glass manufacturer to adapt shatterproof-glass technology to watch crystals. After significant research, it succeeded in a product that was not only shatterproof, but also scratch-resistant and more durable than traditional crystals. So much so, according to ArmourLite distributor Jack Roman of Tuff-Writer Tactical Pens and Watches, the company claims its products are capable of functioning even after being run over by a 22-ton truck.
Glass strength is rated in Vickers (a scale that measures the hardness of a material). Whereas most watches have a rating of 700 Vickers, the glass used in ArmourLite watches has been rated to a hardness of 6,000 Vickers. But there's a lot more to this watch.
Its PVD black case consists of a double-tempered 316L stainless-steel case with a custom rubber retaining ring sandwiched between case and crystal, which acts as a buffer zone to ensure dependable shock resistance and water-resistance to a depth of 100 meters. At first glance, it's an eye-catching watch with a no-nonsense face and a demeanor of practicality. As with the rest of the AL46, the face is also black, but it offers more than a continuity of color in the form of high-contrast, easy-to-read white hour/minute hands and 12- and 24-hour indicators. The same color scheme extends to the watch's thick, unidirectional rotating bezel. (More than likely a byproduct of its impact-resistant and shatterproof design, it is set deep into the case.) A red second hand adds a touch of variety, color and character, which is enhanced by white day/date displays.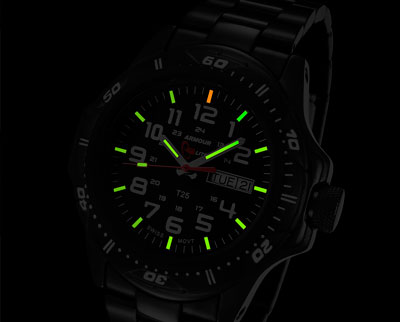 But, that's not all the AL46 has to offer with regard to color. To enhance its ease of use in a variety of light conditions, small tubes inside the watch are filled with tritium—a radioactive isotope that glows for many years—which enables you to easily tell time in low light and even total darkness thanks to orange and green tritium markers. Besides amping up the AL46's cool-factor, you'll soon wonder why all watches don't have such a handy feature.
AL46 is offered with a choice of straps, which include two different styles of rubber, leather and the standard 22 mm-wide PVD-coated stainless steel bracelet. The latter features a double-locking deployment buckle with microadjustment for added retention.
My time with the AL46 was completely hassle-free. The watch proved to be as dependable as its bomb shelter-like construction. Nonetheless, you can't help but admire a manufacturer that has an unflinching faith in its product to include the words: "two-year no-nonsense manufacturer warranty."
Whether you're a service member, a police officer, an extreme outdoorsman looking for a timepiece tough enough to take whatever mother-nature can dish out or a gunwriter in need of a watch built to shrug off the chronic concussion of magnum recoil and dings from hot flying brass, the ArmourLite is everything short of bulletproof while being a leadslinger's idea of a true fashion statement.