by
posted on August 18, 2014
Support NRA Shooting Illustrated
DONATE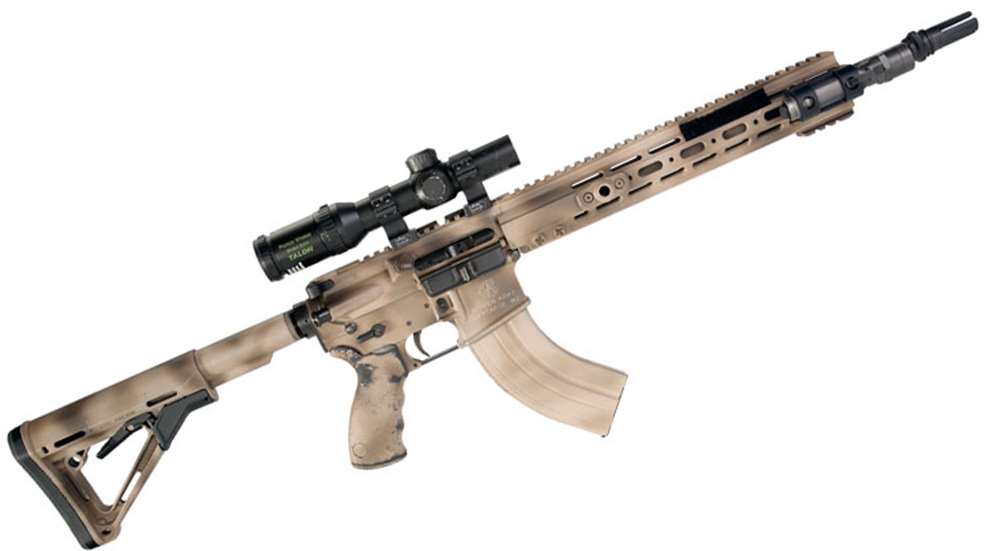 Suffice it to say, the 7.62x39 mm cartridge does not have a reputation as a tack-driver. But, this reputation is undeserved. It stems mostly from the most popular platforms that have been chambered in 7.62x39 mm, the SKS and the AK-47.
Certainly, some models of each of those platforms can perform quite well—the more expensive models, usually. But as a general rule, the AK and the SKS are not known for their accuracy. Short sight radii, sometimes-shoddy manufacturing processes and intentionally loose tolerances can all harm accuracy, and at least two of these factors are present on the majority of these guns.
As Steve Adelmann discovered and documented in our August issue, however, the cartridge itself is capable of some pretty amazing accuracy, even with inexpensive loads. In fact, some of Adelmann's best groups out of 7.62x39 mm AR-platform rifles came with Wolf and Tula ammunition. If 23-cent-per-round ammo can produce half-inch groups, the cartridge cannot be called inaccurate. Of course, you could argue the Russian fodder has an unfair home-field advantage with 7.62x39 mm, but ultimately, the fact is cheap, bulk ammo for this round can be extremely accurate out of the right platform.
Are there any other examples of a cartridge with a bad reputation driven purely by the rifle(s) or handguns for which it is most famous? Maybe we could run a test in the future to see if that reputation is deserved or the fault of the firearm rather than the cartridge...
Let us know in the comments.