by
posted on February 22, 2021
Support NRA Shooting Illustrated
DONATE
Although the 2021 SHOT Show was canceled due to COVID-19, it didn't stop manufacturers from rolling out fresh ammunition offerings for the new year. Those introductions were fairly limited, however, as manufacturers try to catch up with the surging demand that occurred during the last year. 

This year there wasn't the same level of effort to innovate, as many companies are simply trying to keep up with existing product lines. That said, there's still some great new loads to be excited about. Here are a few of the rounds that we're looking forward to in the next year. 
Federal .22 LR Punch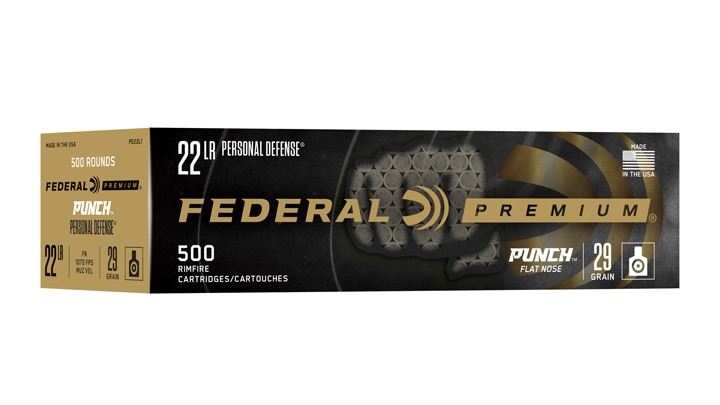 Out of all of the releases, we found the tiniest cartridge to be the biggest news. Sure, .22 LR is far from ideal when it comes to a defensive round but how many people wound up with a rimfire firearm because it was all they can get in the last year? Let's face it, that Ruger 10/22 is going to look a lot less anemic if it has 30 of these on deck.

Introduced last year, Federal's Punch line is all about quality ammunition that is easy enough on the wallet to train with higher frequency. The Punch .22 LR is built into a nickel-plated case for smooth feeding and better low-light visibility and features a nickel-plated hollow-point bullet. This zippy little 29-grain pill boasts speeds over 1,000 fps out of just a 2-inch barrel and more than 1,600 fps from a 24-inch barrel. Best of all, it can be bought by the brick so you don't have to be bashful about sending it downrange for practice. 
Federal .38 Special +P Hydra-Shok Deep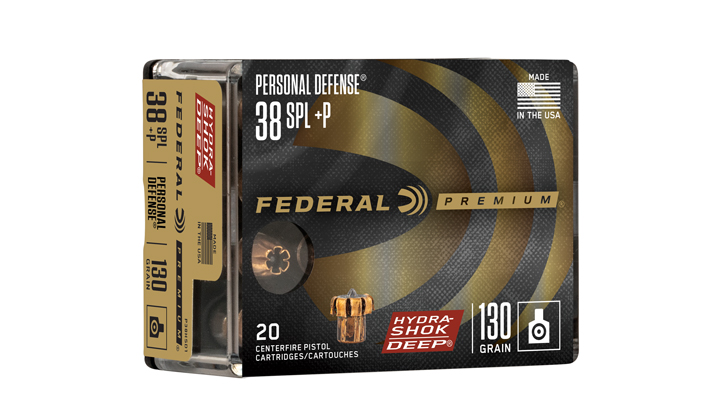 The Hydra-Shok Deep line has quickly become a cornerstone to the Federal lineup. Each year, new cartridge offerings hit the shelf to cover more and more armed defenders. For 2021, expect to see a heavy-for-caliber 130-grain .38 Special +P load at your local gun store. This round is designed around an optimized hollow-point bullet that is built to expand rapidly and stop a threat instantly.

The Hydra-Shok achieves this rapid expansion by utilizing a central-post design that not only starts things off in a hurry but is also capable of defeating many common barriers. Through a special propellant /primer combination this round meets the FBI-recommended penetration threshold of 12 inches without over penetrating. 
Federal NRA Edition Buckshot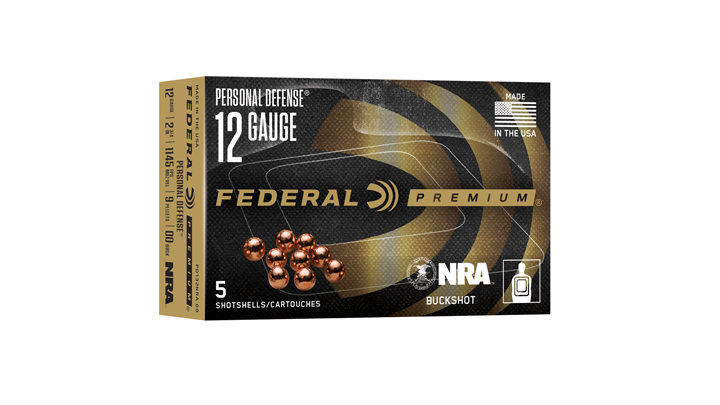 If you are one of the millions of new shotgun owners this year, welcome! Likely, you bought your gun to protect your family and property; but who is protecting your guns? The last year and post-election cycle have brought real challenges to gun owners. Which is why Federal released the "NRA Edition" buckshot. When you purchase this tight-shooting 00 buckshot ammunition a portion of the proceeds goes to the NRA. 
Browning X-Point Defense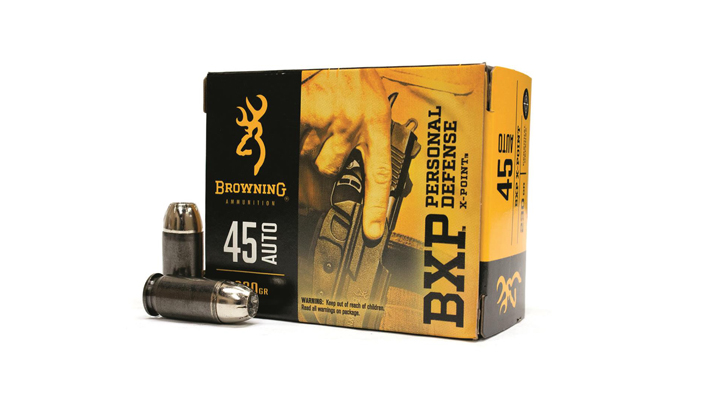 Most of us associate Browning Ammunition with high-quality hunting rounds; that's about to change. New for 2021 Browning has released an expansion on its X-Point technology with X-Point defense. This round is built to handle defensive applications in concrete jungles or the vast landscapes that make up your home's interior. By using a metallic "X" support system the bullet is protected through barriers yet still expands post-haste once it contacts flesh. The cases are designed for maximum lubricity and viability and low-flash powders are used to keep you from blinding yourself at night. The new loads will initially be offered in .380 ACP, 9 mm, .40 S&W, .45 ACP, and even the beefy 10 mm Auto. 
Winchester Silvertip Defensive Rifle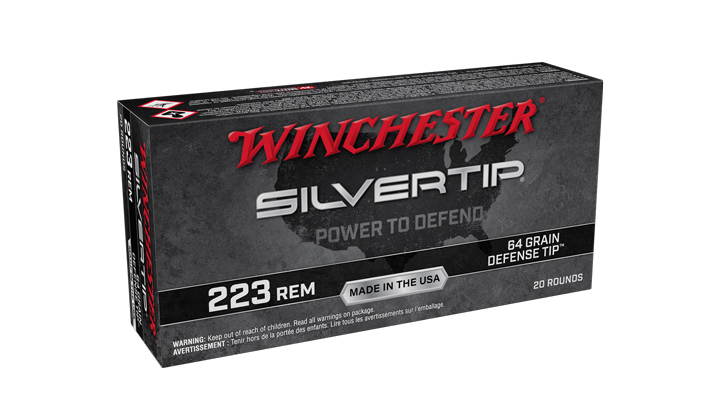 Winchester's Ballistic Silvertip has been straightening flight paths and dispatching big game for quite a few years now. As the market shifts from hunting to personal defense, so must the ammo. New for 2021, Winchester has introduced a Silvertip variant that is aimed for home defense. The new line launched with offerings in .223 Rem., .300 BLK, and .308 Win. The new Silvertip boasts rapid expansion via an enlarged polymer tip and an alloy-lead core bullet for maximum weight retention and stopping power. These are perfect if you just picked up a carbine, rifle, or even large-format AR pistol and want to ensure that it is loaded with ammo that will effectively stop a threat. 
Winchester USA Ready Defense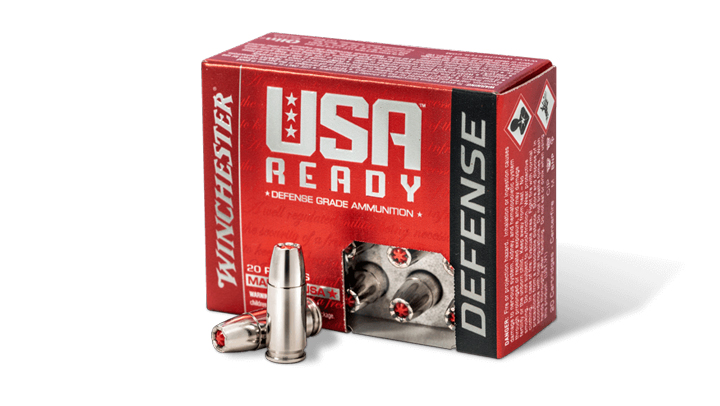 Building off of its select-grade line of target ammunition, Winchester has released a defensive version of its USA Ready line. USA Ready Defense is made to the same high-quality standards as the target USA ready line but sends a bullet downrange that is ready to do some work. All three of the initial rounds are loaded with a Hex-Vent projectile that keeps the hollow point from clogging with residual material from clothing or barriers while allowing fluids to enter in order to blow out the sides and deliver trauma. This allows for complete energy transfer the end to a threat.