by
Evan Brune, Associate Editor, Shooting Illustrated
posted on January 21, 2019
Support NRA Shooting Illustrated
DONATE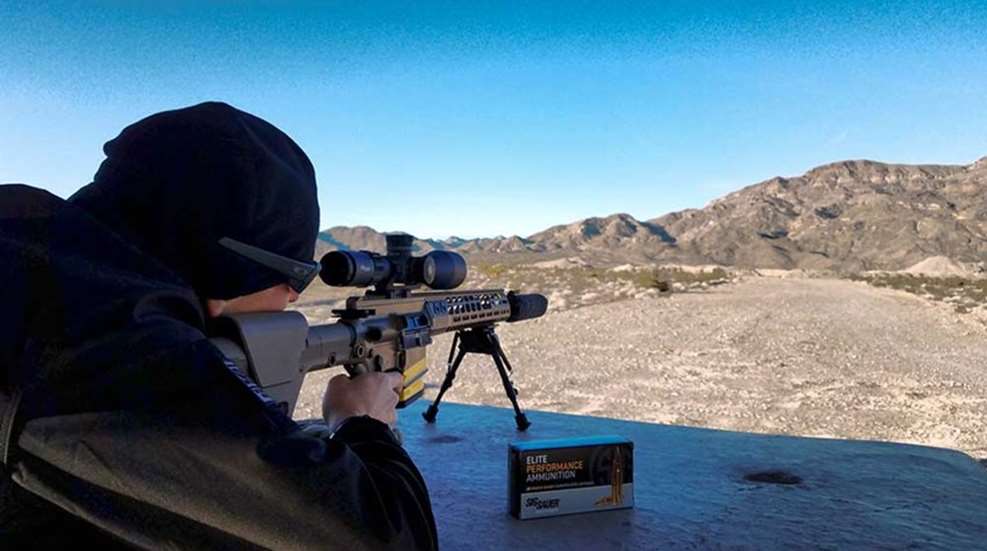 At a range event in the desert outside Las Vegas before
SHOT Show 2019
,
SIG Sauer
gave firearm media members a glimpse of the company's new-for-2019 lineup. From the collection of guns assembled, it's clear that SIG's focusing on compact, personal-defense handguns as well as compact, suppressor-ready carbines and MSR-style pistols. Here are six hot, new guns we saw at the SIG Range Day in 2019: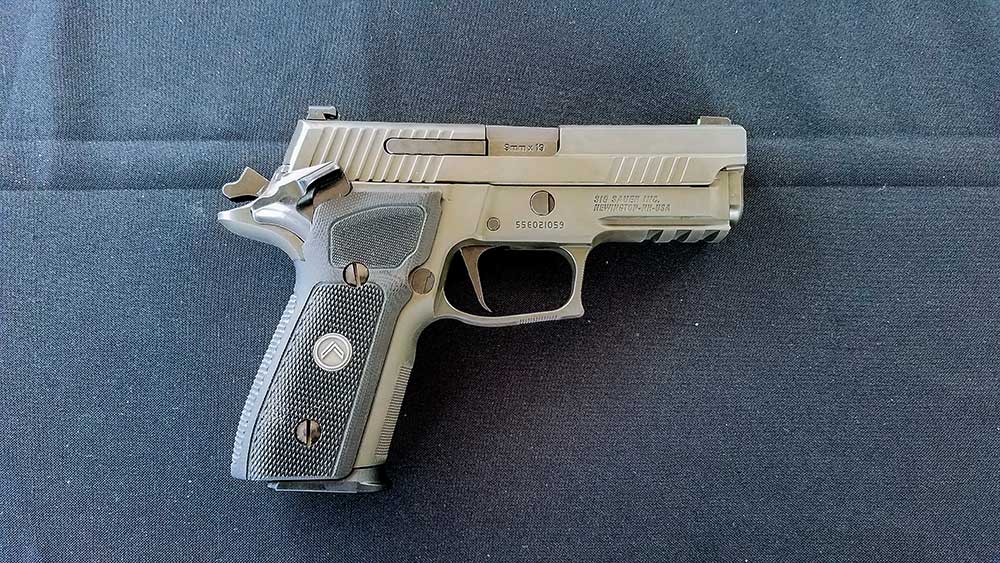 P229 Legion SAO
The company's Legion series of handguns provides SIG enthusiasts with an exclusive line of specially finished handguns complete with an array of elements found only on Legion-specific models. One of the company's popular Legion Series pistols is the P229, a compact, CCW-ready model complete with custom G10 grips, night sights and a contoured Elite beavertail grip. The guns also feature the X-Five undercut beneath the trigger guard, enabling users to choke up on the grip frame for a more-secure grip.
However, the original SIG P229 Legion featured a DA/SA operating system. A decocking lever allows users to safely drop the hammer on a loaded chamber. To fire, the gun requires a long, heavy, double-action pull that simultaneously cocks the hammer and fires the gun. Every subsequent shot is fired single-action. However, some prefer the consistency of a single-action pull, and the new P229 Legion SAO offers that option, coming complete with a manual safety allowing for cocked-and-locked carry.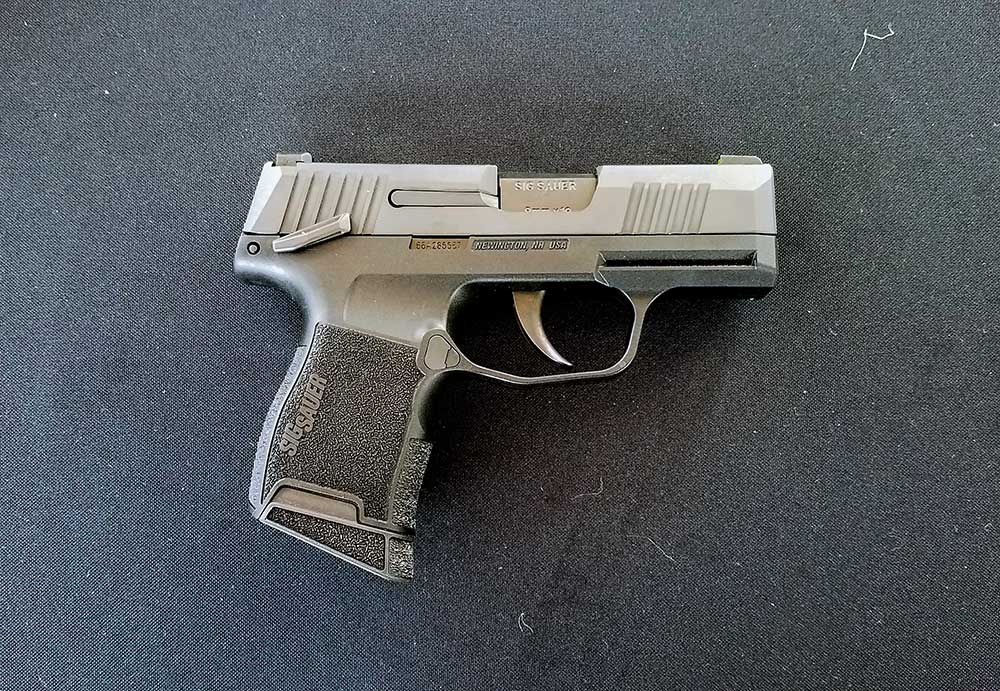 P365 Manual Safety
Fresh off the 2018 release of the P365, one of the hottest guns of the 2018 SHOT Show and subsequent winner of the
Shooting Illustrated
 Golden Bullseye Award for Handgun of the Year, SIG Sauer expanded its micro-compact lineup with safety-equipped models.
SIG Sauer P365 handguns launched in 2018 had no external safety features, relying instead on internal mechanisms to prevent unintentional discharges. However, a number individuals interested in personal-defense arms feel safer and more-secure with an external mechanical safety on their personal-defense arm. The manual-safety model of the P365 provides that essential feature, combined with the revolutionary increased capacity of the micro-compact pistol.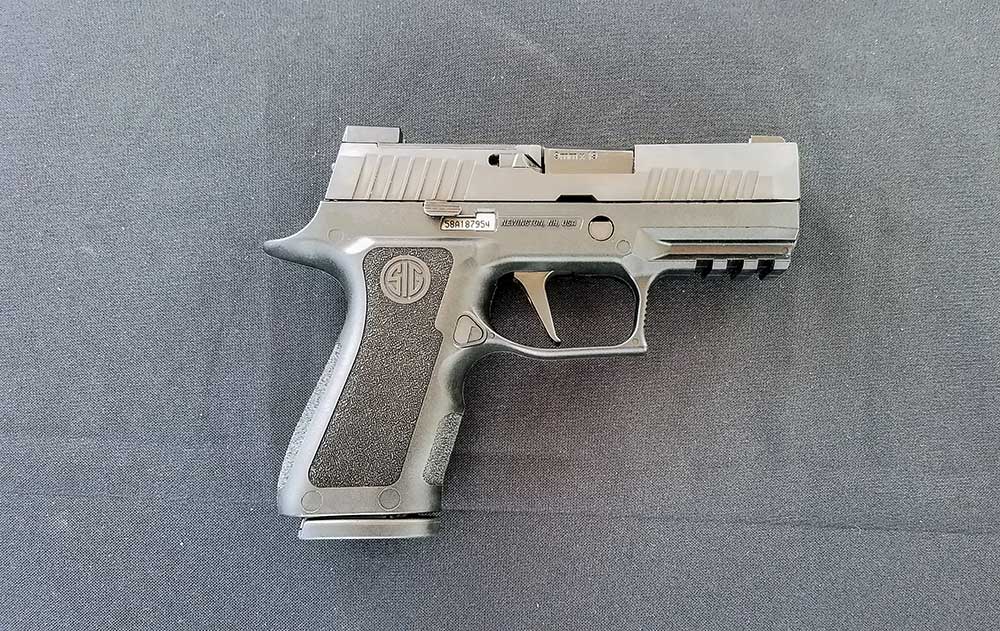 P320 XCOMPACT
SIG rolled out its XSERIES of guns in 2018 with a number of tactical, competition and carry models enhanced with a number of features aimed at enhancing each model's capabilities in a particular sphere of use, whether as a full-size range gun or an easily concealable and shootable personal-defense gun. In 2019, SIG enhanced that lineup with its new P320 XCOMPACT in 9 mm.
Compared to the company's earlier X-Carry model, which featured the shortest slide and grip frame of the SIG XSERIES, the XCOMPACT model is cut down even further, with an overall length of 7 inches and height of 5.3 inches, compared to the 7.4-inch OAL and 5.5-inch height of the X-Carry. The enhancement didn't stop there, though, as SIG reformulated its grip module, providing consumers with an enhanced beavertail, contoured magazine well and a more-generous undercut beneath the trigger guard. Plus, as part of the P320 series, the serialized trigger group is compatible across a range of grip frames, caliber options and slide lengths.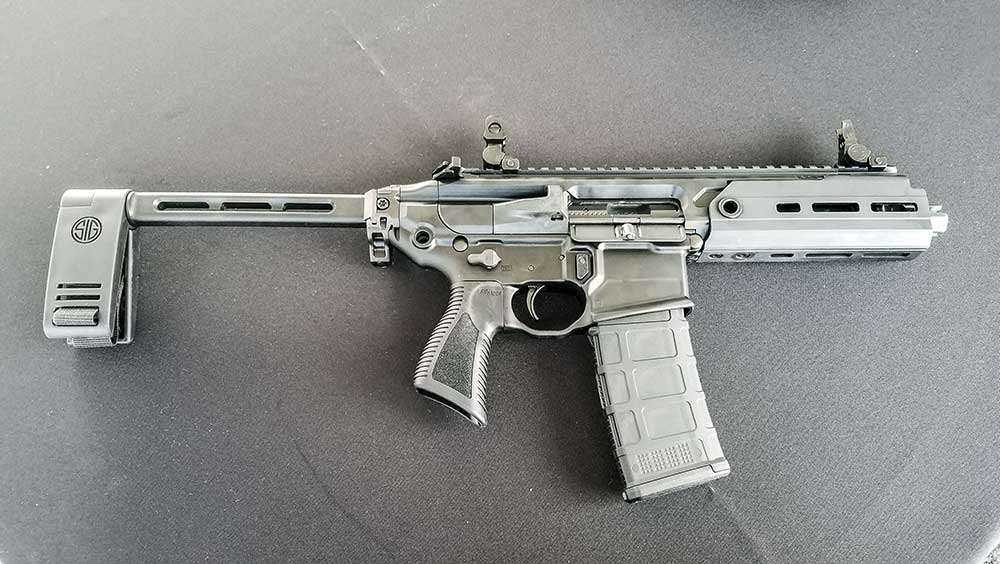 MCX Rattler 5.56 NATO
The MCX Rattler model first emerged in late summer 2017 as an ultra-compact variant of SIG's popular MCX carbine, an AR-style tactical rifle with a number of enhancements, like the elimination of the rear buffer spring and tube. However, the MCX platform still retains AR-style controls and accepts all STANAG magazines and AR-15 pistol grips. SIG put a new twist on the platform with the Rattler, though, equipped with a ultra-short, 5.5-inch barrel and chambered in 300 BLK. Though the 300 BLK is optimized for use in short-barrel guns, ammo availability can't hold a candle to the ubiquitous 5.56 NATO, so for 2019, SIG expanded the Rattler lineup to include a 5.56-NATO variant.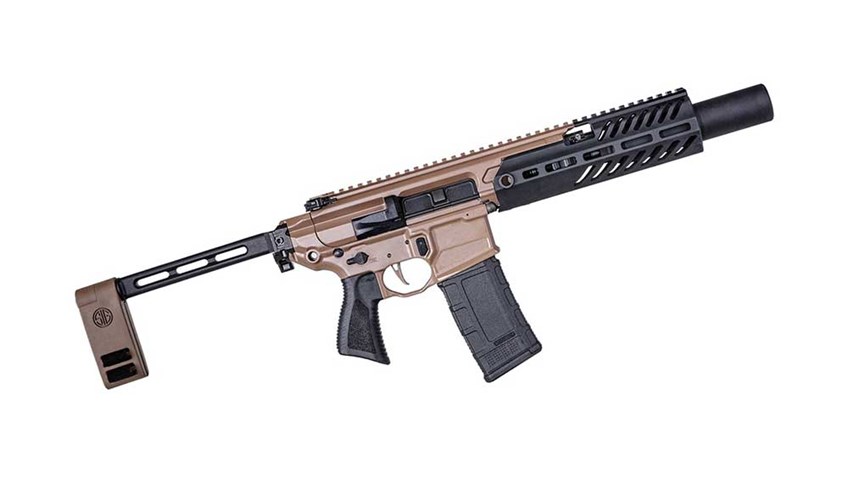 MCX Rattler Canebrake 300 BLK
SIG's MCX Rattler lineup saw another addition with the company's unique Canebrake model. As the short operating system chambered in 300 BLK lent itself naturally to suppression, SIG rolled out an all-in-one model that eliminated the need for consumers to purchase certain aftermarket components to build a suppressed platform with a wraparound handguard design.
Each MCX Rattler Canebrake pistol ships with the company's Pivoting Contour Brace as well as an inert training device attached to the end of the barrel that simulates the size and weight of the company's SRD762 suppressor. In this configuration, NFA enthusiasts can purchase the Canebrake model and shoot the gun safely while waiting for a compatible suppressor to clear the ATF regulatory gauntlet. Once the suppressor is free and clear, simply remove the training device and thread on your can.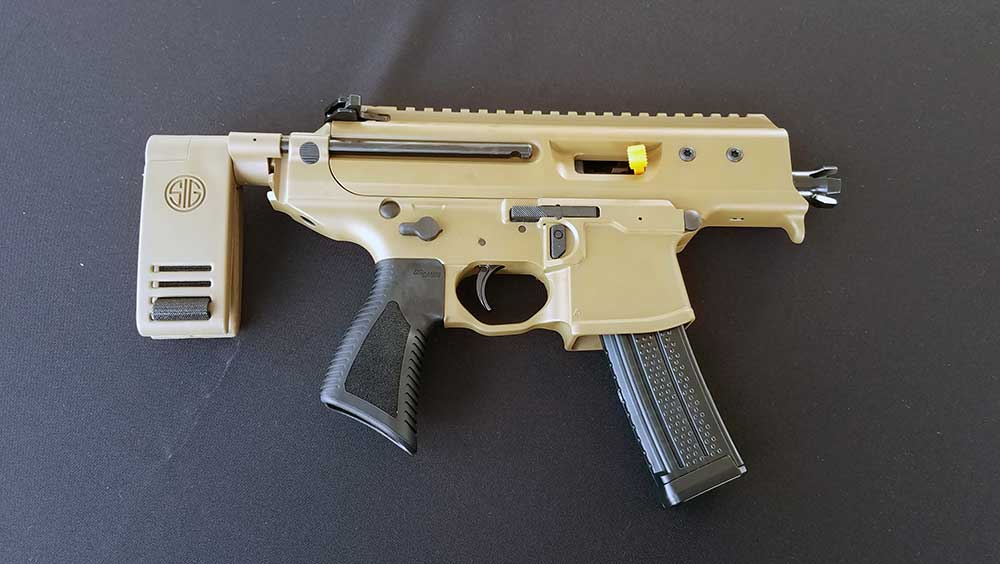 MPX Copperhead
The smallest iteration of the SIG MPX pistol-caliber family emerged in 2019 with the launch of the company's 9 mm Copperhead. Equipped with a short-stroke, gas-piston operating system, the gun is built with a 3.5-inch barrel and a monolithic upper receiver complete with a hand stop. Each Copperhead is outfitted with SIG's new Pivoting Contour Brace, which aids in arm movement and provides a more-flexible stabilization platform when attached to a shooter's forearm.
Initially, the release of the Copperhead caused consternation among some consumers. After all, lots of pistols out there are equipped with 3.5-inch barrels and are much smaller than the Copperhead. However, this platform offers a few benefits. The pistol-stabilizing brace provides a third point of contact, allowing users to have a steadier platform for more-accurate shooting. The monolithic upper receiver allows the attachment of any Picatinny-compatible optic, and the Copperhead accepts extended 30-round magazines.